Exclusive: Official Salary of Indian Cricket Team Players Revealed by BCCI
Jasprit Bumrah, Rohit Sharma, and Virat Kohli have been retained in the highest price bracket as BCCI announces the official salary of Indian Cricket Team players salary for 2020-2021. 
The Board of Control for Cricket in India (BCCI) in its latest update has announced the official annual salaries of all Indian players for the year 2020-2021. A total of 28 Men Cricketers have been given a contract, which includes 9 batsmen, 5 all-rounders, 11 bowlers, and 3 wicket-keepers.
Similar to last year, Virat Kohli, Rohit Sharma, and Jasprit Bumrah have been retained in the top contractual bracket, Grade A+ with an annual salary of INR 7 CR. The three represent India in all three formats, and are considered among the best in the World. Moreover, Virat Kohli captains India in all three formats. Whereas Rohit Sharma is the Vice-captain for Team India in limited-overs cricket.   
Meanwhile, among other players, Shardul Thakur and Hardik Pandya have been upgraded in the salary bracket. Shardul Thakur is now included in Grade B (INR 3 CR) as compared to his previous INR 1 CR salary. Similarly, Hardik Pandya has been upgraded to Grade A (INR 5 CR) category as compared to his previous category of INR 3 CR.
So, here's the official break-up and announcement of the salary of Indian players for the season 2020-2021. 
ALERT🚨: BCCI announces annual player retainership 2020-21 – #TeamIndia (Senior Men) for the period from October 2020 to September 2021. 

Payment structure:
Grade A+ : INR 7 Cr
Grade A : INR 5 Cr
Grade B : INR 3 Cr
Grade C : INR 1 Crhttps://t.co/WgtmO7pIOv pic.twitter.com/ycnPcXPYJu

— BCCI (@BCCI) April 15, 2021
Indian Men Players Salary for 2021:
Grade A+: INR 7 CR
Jasprit Bumrah, Rohit Sharma, and Virat Kohli
Grade A: INR 5 CR
Ajinkya Rahane, Cheteshwar Pujara, Hardik Pandya, Ishant Sharma, KL Rahul,  Mohammed Shami, Ravichandran Ashwin, Ravindra Jadeja, Rishabh Pant, and Shikhar Dhawan
Grade B: INR 3 CR
Bhuvneshwar Kumar, Mayank Agarwal, Shardul Thakur, Umesh Yadav, and Wriddhiman Saha
Grade C: INR 1 CR
Axar Patel, Deepak Chahar, Hanuma Vihari, Kuldeep Yadav, Mohd. Siraj, Navdeep Saini, Shreyas Iyer, Shubman Gill, Washington Sundar, and Yuzvendra Chahal. 
Important Changes:
The spin duo of Yuzvendra Chahal and Kuldeep Yadav have been downgraded to Grade C (INR 1 CR) category. While Kuldeep was earlier included in Grade A, Yuzvendra Chahal was a part of Grade B. Among new entrants, Axar Patel, Mohammed Siraj, and Shubman Gill have been rewarded for their consistent performance, and all three have got a fresh contract in the Grade C category.  
The ones who were earlier a part of the contract, but unfortunately miss out this time include Kedar Jadhav and Manish Pandey. For Kedar Jadhav, it is understandable as he isn't a part of Team India's plan going further. However, Manish Pandey was unfortunate to miss out. He was representing India in the limited-overs format, but isn't in contention anymore for reasons only management knows.
Meanwhile, there are a few players who have played for Team India or have done well in the last 1 year, but aren't given a central contract. The list includes T Natarajan, Rahul Chahar, Prithvi Shaw, Krunal Pandya, Sanju Samson, and Shivam Dube. Hopefully, some of these, and especially T Natarajan is included in the central contract for next year   
Thanks for reading! Are you happy with the salary of Indian Cricket Team players for 2021?  Please email your thoughts to business@cricalytics.com
---
ALSO READ: IPL 2021 Special: Ranking and Rating the Pacers of each Team
---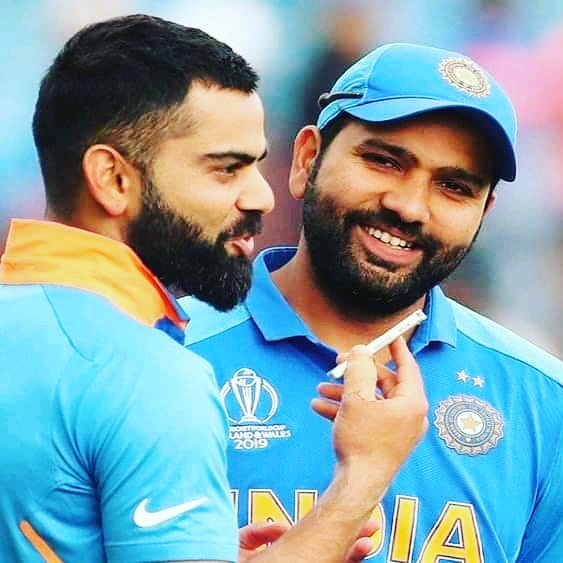 This is the official user profile for AK4Tsay1 Cricalytics