India vs SA 2019: First Test Match Player Report Card
India vs SA 2019: Rohit Sharma leads the pack as we calculate the player report card for the first Test Match. 
Team India couldn't have asked for a better opening to an all-important home series against South Africa as they defeated the proteas by 203 runs.
South Africa did show some resistance in the first innings by scoring a mammoth 431, it was the second innings for both the teams that turned a dull match into an exciting match. With this win, India are now undefeated in the World Test Championship. 
For India, Rohit Sharma scored twin centuries, Mayank Agarwal scored a brilliant double hundred, Ravichandran Ashwin took a fantastic 7-fer, and Ravindra Jadeja and Mohammed Shami cleaned up the opposition in the second innings. 
For South Africa, Dean Elgar and Quinton de Kock scored centuries in the first innings, but none of the batsmen showed any resilience in the second innings. In the bowling department, only Keshav Maharaj looked lethal, and all the other Bowlers lacked teeth. 
So, what rating do the players get, let's have a look at the Report Card for the first Test match between India and South Africa. 
---
BATSMEN: 
#7: Ravindra Jadeja

 

 
Inns: 2 | Runs: 70 | Avg: 70 | Hs: 40
Rating: 4.2
Ravindra Jadeja's role as a batsman was predominantly to accelerate in both the innings. In the first innings, he came in to bat at 431-4, and scored a brisk 30*(46). In the second innings, he came in to bat at number 4, and scored another brisk 40(32).
So, Ravindra Jadeja played as the situation demanded, thus he gets a rating of 4.2. Surprisingly, he has performed better than Virat Kohli and Ajinkya Rahane as a batsman.
#6: Cheteshwar Pujara

 
Inns: 2 | Runs: 87 | Avg: 43.5 | Hs: 81
Rating: 4.54
Cheteshwar Pujara surprised everyone with his brisk batting in the second innings of the Test match, where he also hit a couple of six. He didn't quite deliver in the first innings, but did his job really well in the second innings. Thus, Cheteshwar Pujara gets a rating of 4.54. 
#5: Senuran Muthuswamy
Inns: 2 | Runs: 82 | Avg: – | Hs: 49*
Rating: 4.76
Senuran Mutthuswamy was South Africa's third-best batsman of the match. He played two handy knocks, and remained not-out on both the occasions. Senuran Mutthuswamy showed superb resilience down the order as he made sure South Africa don't crumble completely. Hence, he gets a rating of 4.76.
#4: Quinton de Kock

 
Inns: 2 | Runs: 111 | Avg: 55.5 | Hs: 111
Rating: 5.53
A century in the first innings, and a duck in second innings. That's how Quinton de Kock's performance went as a batsman. His century in the first innings was a delight to watch. While a lot was expected from him in the second innings, Quinton de Kock failed to impress, and thus gets a rating of 5.53.
#3: Dean Elgar
Inns: 2 | Runs: 162 | Avg: 81 | Hs: 160
Rating: 7.97
Dean Elgar played like a breeze of fresh air in the first innings. He played both, Ravichandran Ashwin and Ravindra Jadeja with superb confidence, and as a result, scored a fantastic 160. A performance in the second innings would have done wonders, but nevertheless, he gets a rating of 7.97. 
#2: Mayank Agarwal
Inns: 2 | Runs: 222 | Avg: 111 | Hs: 215
Rating: 9.5
A double century to start his campaign on the home turf, Mayank Agarwal couldn't have expected anything better. While the entire focus was on Rohit Sharma, the opener, Mayank Agarwal's stunning show deserves special applause. A failure in the second innings does change his rating slightly, but Mayank Agarwal still gets a rating of 9.5.
#1: Rohit Sharma
Inns: 2 | Runs: 303 | Avg: 151.5 | Hs: 176
Rating: 10
Playing for the first time as an opener, Rohit Sharma smashed twin centuries in the first Test match, and in the process broke numerous records. 
He did look tentative for the first five overs of the first innings, but after that, he blew apart the opposition. So, for being the Best Batsman of the match, Rohit Sharma gets a rating of a perfect 10. 
Apart from these seven, Faf du Plessis gets 3.35, Ajinkya Rahane gets 2.94, Dein Piedt gets 2.94, and Virat Kohli gets 2.64. 
BOWLERS: 
#4: Mohammed Shami
Inns: 2 | Wkts: 5 | Avg: 16.4 | BBI: 5/35
Rating: 6.4
It is time we should officially call Mohammed Shami as India's best second innings bowler. His record is absolutely unbelievable, and it showed in this match too. An awe-inspiring spell of 5-35 changed the course of the match from a Draw to a Win. As Mohammed Shami wasn't lethal in the first innings, he gets a rating of 6.4.
#3: Keshav Maharaj 
Inns: 2 | Wkts: 5 | Avg: 63.6 | BBI: 3/189
Rating: 7.33
Without doubt South Africa's best and most overloaded bowler, Keshav Maharaj bowled his heart out to the Indian batsmen. He bowled a total of 77 overs, and gave up 318 runs. Keshav Maharaj didn't get as many wickets as expected, but it was Team's dependency on him that gets him a rating of 7.33.
#2: Ravindra Jadeja 
Inns: 2 | Wkts: 6 | Avg: 35.16 | BBI: 4/87
Rating: 8.16
A poor first-innings performance, but a stunning second innings performance keeps Ravindra Jadeja's performance as a bowler intact. Jadeja looked unplayable in the second innings, and it was his performance that initiated the collapse. Thus, Ravindra Jadeja gets a rating of 8.16.
#1: Ravichandran Ashwin 
Inns: 2 | Wkts: 8 | Avg: 23.62 | BBI: 7/145
Rating: 9.86
A 7-fer in an innings is always a special feeling, and if it has come on your return, then it cherry on the cake. Ravichandran Ashwin looked superb in the first innings as he single-handedly derailed the South African batting unit with zero support from others. 
Ashwin's variations and his ability to bowl to the pitch worked wonders for him. Slightly better performance in the second innings would have earned him a perfect 10, nevertheless, R Ashwin gets a rating of 9.86.
Apart from these, Vernon Philander gets 1.94, Senuran Mutthuswamy gets 1.8, Ishant Sharma gets 1.74, and Kagiso Rabada gets 0.9.
What do you guys think about the report card? Do let us know in the comments. Also, if you liked the article, please give a positive rating down below. 
---
ALSO READ: World Test Championship 2019-21: Finalists Prediction and Fixtures Analysis
---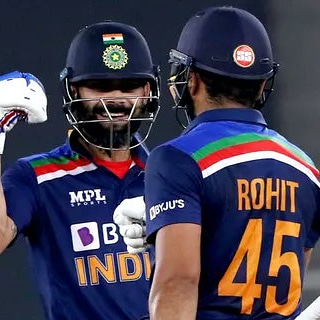 Adesh Kothari is the founder of AK4Tsay1 Cricalytics.
Cricket to him is like what 'Football is to Lionel Messi', 'Singing is to Lata Mangeshkar', 'Dancing is to Michael Jackson', and what 'Acting is to Clint Eastwood'.
Besides his effervescent love for Cricket, Adesh is an MBA by qualification.