India to announce World Cup 2019 squad on April 15- Expectations?
Team India's number 4 conundrum, the back-up opener spot, and the all-rounder backup option would be the key discussion points as Team India are set to announce their World squad for World Cup 2019 on 15th April, 2019.
While the selection headache revolves around a few players, Team India would be happy that their strongest Possible XI is already fixed with a core bunch of players.
So, which are the players who are almost confirmed for a place in 15 for World Cup 2019?
TEAM INDIA'S CONFIRMED 11:
Openers: Rohit Sharma and Shikhar Dhawan
Middle-order: Virat Kohli (C) and MS Dhoni (WK)
All-rounders: Kedar Jadhav and Hardik Pandya
Spinners: Yuzvendra Chahal and Kuldeep Yadav
Pacers: Jasprit Bumrah, Bhuvneshwar Kumar, and Mohammed Shami
Moving on, let's look at the key decisions that Team India would be focusing on for the World Cup 2019.
#1: AMBATI RAYUDU AND RISHABH PANT FOR THE MIDDLE-ORDER:
The number 4 position has been a talking point for almost an eternity now. In the last 2 years, there were more than 10 players that have been tried for the number 4 spot including the likes of Yuvraj Singh, KL Rahul, Suresh Raina, Shreyas Iyer, Manish Pandey, Dinesh Karthik, etc., but none of them could invoke the confidence in the team management.
So, which players are in contention for the middle-order for the World Cup?
Options: Ambati Rayudu, Dinesh Karthik and Rishabh Pant.
Ambati Rayudu looked a fixed member until the recently concluded Australia series where his poor form and Team India's batting combinations gave an indication that Ambati Rayudu isn't a confirmed member as yet.
Since his comeback in September, last year, Ambati Rayudu has impressed everyone with his performances at number 4. Since his comeback, and before the Australia series, Ambati Rayudu had scored 606 runs from 18 innings at an average of 50.5 and a strike rate of 86.44.
These are impressive numbers, and better than any other batsman playing at number 4 in the last two years.  However, in the Australia series, he played for 3 matches but could manage only 33 runs.
DINESH KARTHIK OR RISHA

BH

PANT?
Dinesh Karthik has been really consistent with his performances in the limited opportunities he has got. Often used as a filler, Dinesh Karthik would be a valuable addition to the 15. However, Team Management hasn't shown a lot of confidence in Dinesh Karthik, the finisher.
Rishabh Pant hasn't had a good run in the ODIs he has played for India so far. But, he is projected as the X-factor of the Indian Team. Also, he is the only left-handed batsman apart from Shikhar Dhawan, who can tackle wrist spinners effectively.
Considering there are 2 places up for grabs for this position, Ambati Rayudu and Rishabh Pant are most likely to make the cut.
Dinesh Karthik could still make it, but that would depend on the combination explained in the backup opener section.
#2: VIJAY SHANKAR AS THE BACKUP ALL-ROUNDER
Ravindra Jadeja or Vijay Shankar? That would be the second decision that the team management would be focusing on.
Vijay Shankar has done an excellent job in the opportunities he has got. In the 5 ODI he has played, he has scored 165 runs at an average of 33 and a strike rate of 96.49.
The most impressive part of his batting has been his solid technique. Vijay Shankar could also be used for the number 4 slot, thus giving India a cushion to play 7 bowlers. 
He is also an effective medium-pace bowler, and he can easily give you those 4-5 overs in the middle overs
Ravindra Jadeja, on the other hand, has been good too with his performances. However, he is a spinner and a bowling all-rounder
Had Vijay Shankar not been in the picture, Ravindra Jadeja was a definite go for the World Cup. However, the need for the hour being a pace batting all-rounder, Vijay Shankar fits the job perfectly for the backup all-rounder spot.
#3: KL RAHUL AS THE BACKUP OPENER:
This decision may not be the top priority for  Team India, but would certainly be the talking point for the World Cup. So, who have we got for this spot?
Options: KL Rahul and Ambati Rayudu.
KL Rahul seems to be a strong contender for the backup opener slot. While there is no doubt on his talent, his form in international cricket has been a major concern.
Considering Rohit Sharma and Shikhar Dhawan are India's best openers, KL Rahul could only get into the playing XI if there is an injury concern to either of the two.
The team management could also think of using Ambati Rayudu as a backup opener as he has opened for Chennai Super Kings in the IPL. This would give India the cushion to include Dinesh Karthik in the 15; thus making a strong 15 for the world cup.
Overall, It is understood that KL Rahul would be selected in the 15 considering Ambati Rayudu does not have enough experience of opening in the International arena. 
TEAM INDIA EXPECTED SQUAD OF 15 FOR WORLD CUP 2019
Considering all the factors, Team India is most likely to select the following 15 for the world cup.
Rohit Sharma, Shikhar Dhawan, KL Rahul, Virat Kohli(C), Ambati Rayudu, MS Dhoni(Wk), Rishabh Pant,  Kedar Jadhav, Hardik Pandya, Vijay Shankar, Kuldeep Yadav, Yuzvendra Chahal, Bhuvneshwar Kumar, Jasprit Bumrah and Mohammed Shami.
While these are the expected 15, Virat Kohli and Co. can also surprise us with a completely new player.
Thanks for reading! What is your squad for Team India for the World Cup 2019? Please, let's know in the comments. 
---
ALSO READ: IPL 2019: Analyzing Strengths and Weaknesses of Mumbai Indians
---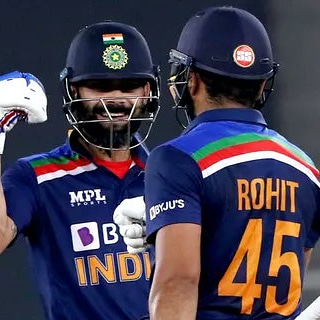 Adesh Kothari is the founder of AK4Tsay1 Cricalytics.
Cricket to him is like what 'Football is to Lionel Messi', 'Singing is to Lata Mangeshkar', 'Dancing is to Michael Jackson', and what 'Acting is to Clint Eastwood'.
Besides his effervescent love for Cricket, Adesh is an MBA by qualification.