Stats Wizard: Top spells by Lasith Malinga in ODIs
As Lasith Malinga retires from One Day Internationals, we look at the top spells he has produced in ODIs. 
The 'Yorker-King' as he is rightly titled has been one of the best bowlers in limited-overs cricket. Known for his slinging unorthodox action and corking yorkers, Lasith Malinga has been an absolute delight to watch. 
Having started his ODI career against UAE in 2004, Malinga became a regular member in 2006. Since then, there has been no stopping him as he ended his glorious career on 338 wickets; ninth on the list of most wickets in ODIs, and third highest for Sri Lanka. 
LASITH MALINGA'S ODI CAREER IN NUMBERS:
INNS: 220 | WKTS: 338 | AVG: 28.87
ER: 5.35 | BBI: 6/38 | 5W: 8
Having played ODI cricket for 15 years, identifying the top spells was always going to be a daunting task. But, we would like to stick to our unique methodology to find out the best bowling spells by Lasith Malinga in ODIs.
So, please pardon us in case you don't see any of your favorite spells. 
METHODOLOGY:
As always, we have analyzed the top spells basis the bowling points calculated from the overall aspect of the game such as wickets taken, consistency, economy rate bonus, number of maidens, number of dot balls, and the number of match-winning spells. 
To leave out the biases and perceptions, we have kept things simple by comparing the overall bowling points of all the spells by Lasith Malinga in ODIs.  So, let's look at the top 3 spells by Lasith Malinga in ODIs. 
---
#3: 4-23 VS BANGLADESH | DUBAI | 2018
SPELL: 10-2-23-4 | ER: 2.3 | BOWLING POINTS: 241.8
Marked as a return of Slinga Malinga after a year, Malinga produced absolute magic in what probably is his most impactful first-innings spell.
Bowling first, Malinga ripped apart Bangladesh's top-order in only his first over. He first got Liton Das with a beautiful out-swinger, and then Shakib Al Hasan with an absolute corker.
With a superb third-wicket partnership at the other end, Malinga, the wicket-taker once again broke the shackles as he got rid of the set Mohammad Mithun in the 26th over, and Mosaddek Hossain in the 28th over.
It looked as if Sri Lanka would run through Bangladesh's lower-order, but, Mushfiqur Rahim's outstanding determined knock of 144(150) scripted a wonderful return as he lifted Bangladesh from 175-6 to 261.
Malinga tried his level best with a stunning spell of 4-23 in 10 overs, but the lack of support at the other end hurt Sri Lanka's chances to restrict Bangladesh to a low score. Even while chasing, Sri Lanka lacked intent as they were bowled out for a miserable score of 124.
Even though the spell came in a losing cause, the thrill of Malinga's successful return made it very very special.
For his stunning return to ODI cricket after a year, Malinga's spell gets a total of 241.8 bowling points.
---
#2: 5-28 VS AUSTRALIA | HAMBONTOTA | 2011 
SPELL: 8.2-2-28-5 | ER: 3.4 | BOWLING POINTS: 245.7
The year 2011 marks Lasith Malinga's best returns in ODI cricket as he took a total of 48 wickets from 23 innings including three 5-wicket hauls.
This special five wicket-haul against Australia ranks right up there among the best as he single-handedly scripted a match-winning spell against the mighty Aussies.
Defending 286, Malinga produced wickets at regular intervals as he never let Australia run away with the chase. He got rid of  Watson in the third over, Clarke in the 28th over, and the set Michael Hussey in the 41st over to turn the game completely in Sri Lanka's favor.
Post Hussey's wicket, it was just a matter of few overs as Malinga ran through Australia's lower-order. Malinga finished with a spell of 5-28 as Sri Lanka scripted a dominating 78 runs victory.
For his match-winning spell that lifted Sri Lanka to number 2 in ODIs, Lasith Malinga gets a total of 245.7 bowling points. 
---
#1: 5-30 VS SCOTLAND | EDINBURGH | 2011 
SPELL: 9.4-2-30-5 | ER: 3.1 | BOWLING POINTS: 262.7
Well technically Scotland isn't a strong opposition, but this spell of 5-30 just edges 5-28 against Australia to gain the title of the best spell by Lasith Malinga in ODIs.
After posting a solid 284 on the board, Sri Lanka completely decimated Scotland's batsmen, courtesy to Lasith Malinga.
The 'Yorker King' bowled his trademark deliveries to rip apart Scotland's top-order as he got rid of Watts, Coetzer, and Macleod to initiate the destruction. Post that, Scotland couldn't recover as they were reduced to 49-7 after 16 overs.
Got back for his final spell, Malinga got the tail-enders to complete a dominating victory against Scotland. Malinga ended his spell with stunning bowling figures of 5-30 in 9.4 overs with 44 dot balls; the most he has bowled in a single match. 
For his best bowling performance in ODI cricket, Lasith Malinga gets a total of 262.7 bowling points.
So, these are the top 3 spells by Lasith Malinga in ODIs. Few other spells which deserve much-needed attention are 5-34 against Pakistan in 2010 and 3-14 against New Zealand in 2007.
His spell of 4-54 against South Africa in 2007 where he got 4 wickets in 4 balls would always be the most special by Lasith Malinga even though Sri Lanka ended on the losing side in that match. 
---
ALSO READ: Rohit, Sachin, Yuvi, and others wish Lasith Malinga on his retirement
---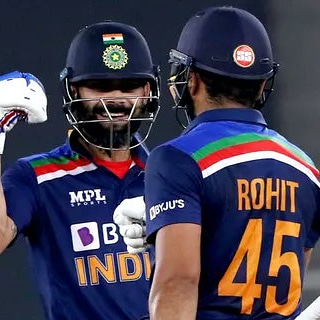 Adesh Kothari is the founder of AK4Tsay1 Cricalytics.
Cricket to him is like what 'Football is to Lionel Messi', 'Singing is to Lata Mangeshkar', 'Dancing is to Michael Jackson', and what 'Acting is to Clint Eastwood'.
Besides his effervescent love for Cricket, Adesh is an MBA by qualification.