Why ICC World Test Championship format is absolutely absurd?
Unequal distribution of matches, unfair points system, the key focus points as we analyze the format of the ICC World Test Championship 2019-21. 
August 1, 2019 marks a historic day in World Cricket as it marks the beginning of the long-awaited ICC World Test Championship. It is a much-needed bold step taken by ICC to revive the purest form of the game, the Test Cricket. The championship kicks off with Ashes 2019 as Australia lock horns with England on the 1st of August, 2019 at Birmingham. 
But, what is this World Test Championship?
World Test Championship is nothing but putting relevance to all the bilateral test series played over the next two years by converting them into a tournament. In simple words, it is a World Cup for Test Cricket. The 9 teams include Australia, Bangladesh, England, India, New Zealand, Pakistan, South Africa, Sri Lanka, and West Indies. 
The top 9 teams in ICC rankings are set to participate in the tournament which will see each team playing a total of 6 bilateral series against mutually decided teams. Each series would have a maximum of 120 points, and ultimately, the top 2 teams with maximum points would play the final at the Home of Cricket, Lord's in June, 2021.
So, if it is such a nice step, why is it absurd?
Before we analyze the format, let's take a moment to appreciate ICC for taking this bold step to keep Test cricket alive. With the inception of T20 Cricket, Test Cricket is getting less priority these days; both from the audience as well as from players. Hence, the concept of a Test World Cup would make bilateral series more competitive, and would lead to players giving more importance to Test Cricket. 
So, again, coming to our question. Which are the things that make the format of the first-ever ICC World Test Championship absurd?
#1: Uneven Distribution of Matches:
This is the main issue, as not every team would end up playing every other team in the tournament. Hence, instead of 8 bilateral series, teams would play only 6 series against mutually decided teams. For example, India have decided not to play against Pakistan and Sri Lanka, while Australia have decided not to play against West Indies and Sri Lanka. The con of this is that it would not be a fair judgment of the team's overall performance. 
Secondly, the total number of matches played by all the teams are not the same. For example, England are playing the most number of matches, i.e 22. Whereas, Sri Lanka and Pakistan are playing only 13. So, technically, Sri Lanka and Pakistan are better off as they have to play the least number of matches to get to the top 2.
#2: Unfair Points System
While every bilateral series would carry the same points, i.e, 120, the points aren't distributed according to the number of matches. For example, England, who are playing two 5-test series, would have a maximum of 24 points for every win. Hence, even if they win all the matches, they get only 120 points.
Whereas, if you win all the matches in a 2-match series, you still get 120 points. Similarly, a tied match would get you half of the maximum points allotted for that match, whereas a draw would fetch you only a third of the allotted points.
Isn't this unfair to teams playing more two or more matches in a series?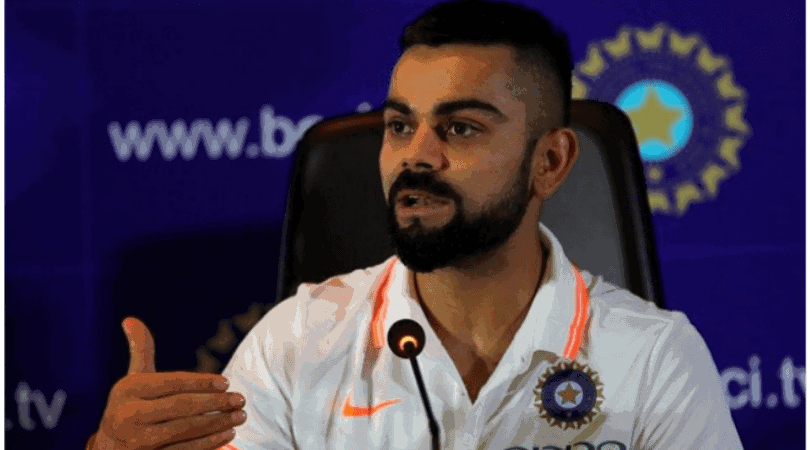 #3: Distribution of Home and Away Matches 
Another interesting point is the distribution of home and away matches. While every team is playing a total of 3 home and 3 away series, who are they playing against is important. We all know how strong England, India, Australia, and South Africa are at home, and the winning factor alters a lot, if these top teams play themselves in home conditions. 
For example, South Africa are playing England and Australia at home, whereas, England are playing only Australia at home. So, the win probability for South Africa is technically slightly better than the England team. Similarly, for other teams, the concept of home and away makes it difficult to have a fair competition.  
Conclusion: 
All said and done, the pre-planning of the event could have been way better if they had a clear vision. However, given this being the first attempt, there shouldn't be much room to complain. Nevertheless, we are still excited about the concept as every session would be competitive, and would yield a lot of excitement. 
---
ALSO READ: World Cup 2019 Stats Wizard: Most Valuable Player Report Card
---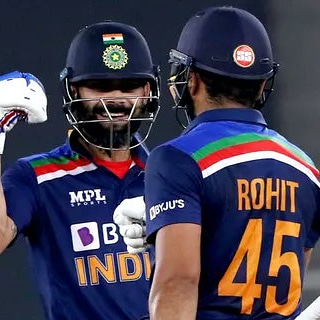 Adesh Kothari is the founder of AK4Tsay1 Cricalytics.
Cricket to him is like what 'Football is to Lionel Messi', 'Singing is to Lata Mangeshkar', 'Dancing is to Michael Jackson', and what 'Acting is to Clint Eastwood'.
Besides his effervescent love for Cricket, Adesh is an MBA by qualification.