IPL Nostalgia: Top 5 Highest Scores By Indians in the Tournament
KL Rahul's rampage against RCB the highlight, as we look at the Top 5 highest score by Indians in the Indian Premier League (IPL).
IPL 2020 is happening in full flow, as teams are juggling to make the final flourish. While the likes of Mumbai Indians and Delhi Capitals have made themselves comfy, Kings XI Punjab and Rajasthan Royals are languishing at the floor of the chart.
Although big scores from one batsman have been limited so far, we still have been witness to some scintillating knocks in the UAE. Most importantly, the majority of the batsmen behind these knocks have been Indians. 
That said, when you talk about big centuries in the history of IPL, Indians have been somewhat off the mark. T20 superstars such as Chris Gayle, Brendon McCullum, and AB de Villiers usually have done the highest single-inning scoring in the IPL. Nevertheless, on some occasions, a few Indians have also scored big in the tournament. So, let's find out the top 5 highest score by an Indian in IPL.  
#5: Paul Valthaty's 120(63)* vs Chennai Super Kings



Score: 120(63) || 4s: 19 || 6s: 2 || Strike Rate: 190.48
Although a few surprise knocks from relatively unknown cricketers are always on the cards in IPL, no one was ready for a big century by an unheard name. That too, against a strong team like Chennai Super Kings. On 13th April 2011, exactly this transpired at the PCA IS Bindra Stadium in Mohali.
CSK had put on a stiff target of 189 for Kings XI Punjab in this day-night encounter. There was inexperience in the Punjab squad, and one of Adam Gilchrist and Shaun Marsh had to step up. However, it was someone else who chose to make the day his own.
Paul Valthaty was an unfamiliar name then. He even had less First-Class games to his credit. Hence, many felt he could have been KXIP's roll-of-dice for an explosive powerplay start. Paul did that, and more, in the game. The Mumbai cricketer made heads turn with a few special hits out of the park.
He mainly dealt in boundaries and took MSD and co. by surprise. None of the alternate plans seemed to work, as Paul steadily started to move towards the century mark. He got to his hundred and also remained not-out as KXIP defeated CSK with five deliveries to spare.
#4: Virender Sehwag's 122(58) vs Chennai Super Kings



Score: 122(58) || 4s: 12 || 6s: 8 || Strike Rate: 210.3
Well, it would be foolish of us to not expect Virender Sehwag in this list. A man who showed us T20 batting even before the format begun, it is inevitable that the Delhi-dasher is a part of this table.
It was the 2014 edition for KXIP. A dream campaign for the franchise until then, India's premier opener Virender Sehwag had not yet come to his groove. Although he had played well, a Sehwag-special was yet to come out of the bank. Thankfully for KXIP, the floodgates opened in the second qualifying final against CSK.
The knock was purely a Sehwag special. Just like in his heydays, the player went full throttle with his fearlessness. None of the bowlers was spared as the Wankhede stadium was dwarfed by Sehwag's timing. He struck eight sixes and twelve boundaries as he brought up a magnificent century. His final score was 122 runs and he had achieved the feat from just 58 balls.
#3: Murali Vijay's 127(56) vs Rajasthan Royals



Score: 127(56) || 4s: 8 || 6s: 11 || Strike Rate: 226.79
Back then, Murali Vijay was a nightmarish sight for bowlers in the IPL. The Chennai man had quality support in the middle-order, and he batted without any qualms about losing his wicket. On most occasions, Vijay's risks paid off. In the game against Rajasthan in the third edition, Vijay's best knock in the tournament happened. This was crucial considering his team was enduring a bad start to the campaign.
Vijay has played all his cricket at Chepauk, and this experience served him well for this encounter. Targeting the right bowlers and the more comfortable side of the field, Vijay dominated the RR team. The fact that RR's bowling unit was inexperienced helped him. He hit eleven sixes and eight fours as he brought up a well-compiled century. He also constructed a nice partnership with Albie Morkel to hand his team a record-breaking first-innings total of 246. Eventually, overcoming a Naman Ojha-scare, CSK completed the victory against the season-one champions.
#2: Rishabh Pant's 128(63)* vs Sunrisers Hyderabad



Score: 128(63) || 4s: 15 || 6s: 7 || Strike Rate: 203.17
There was never a doubt that Rishabh Pant was one of India's most promising stars on the block. However, the Delhi cricketer often suffered due to his inability to construct big scores on a regular basis. Well, in 2018, Pant gave his doubters some fodder to think after the spectacular knock against Sunrisers Hyderabad. It was also in this game that everyone started seriously considering Pant as a prospect for the Indian squad.
Delhi Daredevils had lost three quick wickets for just 43 runs. The team was struggling, and the impressive Sunrisers Hyderabad line-up had thought that another game was in their bag. However, that was not to be. Despite not having any support whatsoever, Pant single-handedly took the attack against the SRH bowlers. Pant's knock included fourteen boundaries and seven sixes as he struck 128 runs from just 63 deliveries. Delhi failed to win this game, but Pant had announced himself truly on the biggest stage.
#1: KL Rahul's 132(69)* vs Royal Challengers Bangalore



Score: 132(69) || 4s: 14 || 6s: 7 || Strike Rate: 191.3

The No.1 position on this list belongs to KL Rahul. The highest score by an Indian in the IPL, KL Rahul's achievement comes fourth in the list of highest score by any player in the competition. Although KL has been a late entry to IPL, he is slowly knocking plenty of records in the database. This IPL 2020 knock has been the culprit to many such occurrences.
Batting first, KXIP required something to steer their thoughts away from the close defeat in the first encounter. In his first season as a captain, KL's batting was slightly underwhelming in the campaign-opener. Against RCB bowlers too, the Bengaluru-lad began slowly. He left his compatriot Mayank Agarwal to do the bulk of the scoring while he kept the other end firmly.
It was only when the KXIP innings reached its death that KL bestowed his class. Riding on a few Virat Kohli-drop catches, KL decimated the RCB bowlers at the back end of the innings. With clean and intelligent hitting, Rahul struck fourteen boundaries and seven sixers in Dubai. The death-bowlers of RCB had no answers, as KL perfected his knock at 132* from 69 balls. Thereby, he set the record for the highest IPL score ever by an Indian.
While these have been the top 5 highest by Indians, the other impressive knocks by Indians were Virender Sehwag's 119(56), Wriddhiman Saha's 115(55), Manish Pandey's 114(73), etc. 
Thanks for reading! Which of the above-mentioned highest score did you like the most in IPL? Please mention in the comments 
---
ALSO READ: Which have been some crazy batting-order decisions in IPL 2020?
---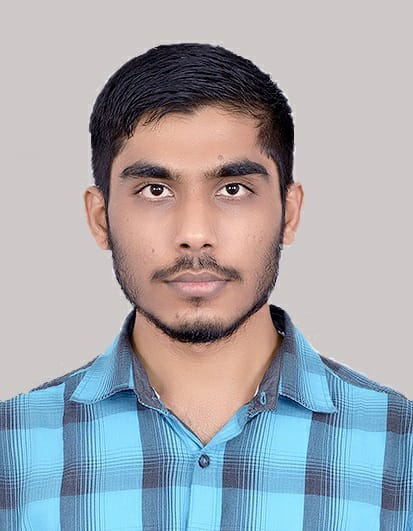 Nesara is an Author at AK4Tsay1 Cricalytics. He is an Engineer by profession. Watching Cricket, Football & Movies is one of his topmost priorities within the day.