Virat Kohli to Captain, while Rohit Sharma and Jason Roy to open in the ODI team of the year 2019. 
2019, the year that the England Team would definitely remember for winning their first 50-over World Cup. Not an unknown fact, but they secured a win against New Zealand not by runs or wickets, but by the number of boundaries being hit in the match (Yes, numerous memes have already been made on this). 
Nevertheless, in terms of performance, the Year 2019 belongs to the Indians as the leading run-scorer and the leading wicket-taker are Rohit Sharma and Mohammed Shami respectively. But, how did the others perform throughout the year? Most importantly, who finally makes the cut for the ODI Team of the Year 2019? Let's find out in this article. 
As usual, we would not build the team based on perceptions, because perceptions bring biases. Hence, like always, we are going to build the team based on performance rating, which we feel is the most comprehensive and unique way of finding the team of the year. 
OPENERS
Shortlist: David Warner, Rohit Sharma, Quinton de Kock, Jason Roy, and Chris Gayle. 
#1 Rohit Sharma | India
Inns: 27 || Runs: 1490 || Avg: 57.3  || SR: 89.9 || Rating: 7
The leading run-scorer for ODIs in 2019, Rohit Sharma's performance in 2019 could well be termed as his best year as an opener. A staggering 1490 runs from 27 innings at an impressive average of 57.3, and a strike rate of 89.9 needs no second thoughts to make him the first choice opener of the team.
Overall, Rohit smashed a total of 13 fifty+ scores including 7 centuries; the second-most by any opener in a year, and the most this year. He also played a total of 9 match-winning knocks for Team India, but the best simply came against South Africa in World Cup 2019.
On a tough batting wicket, Rohit's 122(144) stood-out perfectly as he batted with full confidence and ease to help India chase 228 in 48 overs. Moreover, Rohit also managed to score the highest score of 2019 in ODIs, 159; the record he has held since 2013.  
#2 Jason Roy | England
Inns: 12 || Runs: 845 || Avg: 70.4 || SR: 118.2 || Rating: 9.2
After Rohit Sharma, if there is one opener who impressed the most, it is Jason Roy. In fact, impact wise, Jason Roy is the best of the lot. Not just in the World Cup, Jason Roy impressed before that too, when he played against West Indies and Pakistan.
Overall, Jason Roy scored a total of 845 runs from just 12 innings at a stunning average of 70.4, and a fantastic strike rate of 118.2. He is third on the list of most runs by an opener in 2019. With a consistency of 75%, Jason Roy is also the second-most consistent batsman of 2019 in ODIs. He was also one of the prime reasons why England lifted the 2019 World Cup. 
The other openers that gave a tough fight are Aaron Finch, David Warner. While Warner was terrific in the World Cup, he didn't play any match other than that. Aaron Finch is the second-highest run-scorer as an opener for 2019, but it is the consistency of 44% that went against him.   
MIDDLE-ORDER
Shortlist: Virat Kohli, Shai Hope, Babar Azam, Eoin Morgan, Faf du Plessis,  
#3 Virat Kohli | India 

Inns: 25 || Runs: 1377 || Avg: 59.9 || SR: 96.4 || Rating: 7.3
This particular selection is a no-brainer. The stature of Virat Kohli just keeps growing day by day, and there seems to be no stopping to it. The batting pillar for Team India alongside Rohit Sharma, Virat finished the season as the second-highest run-scorer in ODIs in 2019.
The thing which Virat Kohli once again excelled this year has been his consistency. He smashed a total of 1377 runs from 25 innings at a superb consistency of 68%. He will also Captain the side having won 18 matches with a win % of 69%.
While Virat had yet another amazing year as batsman and captain, the only thing which he would rue this year is not finishing 2019 as the leading run-scorer in ODIs; the record he has held since 2017. 
#4 Babar Azam | Pakistan
Inns: 20 || Runs: 1092 || Avg: 60.7 || SR: 92.3 || Rating: 6.8
This to me has been the toughest choice to make as the competition had Eoin Morgan and Faf du Plessis. While Morgan has been sensational with the bat with added captaincy responsibility, Faf du Plessis's consistency 62.5% stood-out for him. But, it has been Babar Azam, who has looked a great overall prospect.
Babar Azam remains as Pakistan's best batsman in all three formats this year, but his ODI Performance has been simply outstanding. A touch over 60 average with 1000+ runs and 90+ strike rate speaks volumes of his performance. He will be a crucial middle-order alongside Virat Kohli in this line-up.
#5 Shakib Al Hasan | Bangladesh 
Mat: 10 || Runs: 696 || Wkts: 13 || Rating: 8.9
Easily the best all-rounder of the year, Shakib redefined consistency in 2019. He managed a staggering 696 runs from just 10 innings at an unimaginable consistency of 90%. He crossed 50+ scorers in 8 innings, and had a low score of just 29.
While Shakib had a perfect outing as a batsman, he has been good as a bowler too. Overall, Shakib took a total of 13 wickets from 10 innings including a 5 wicket-haul. He would share the spin responsibilities alongside Yuzvendra Chahal in the team. 
#6 Ben Stokes | England
Mat: 20 || Runs: 719 || Wkts: 12 || Rating: 5.8
England's bankable batsman for the 2019 World Cup, Ben Stokes is a valuable addition at number 6. Stokes can bat according to the situation, and can give you 4-5 valuable overs whenever required. The Year  2019 saw Stokes playing so many good knocks, but it is his knock of 84*(98) in the World Cup 2019 final that oozes out with excellence. 
Overall, Ben Stokes scored a total of 719 runs from 17 innings at an average of 59.9, and a strike rate of 92.5. Among the all-rounders, he is the leading runs-scorer in 2019. Stokes has not been bad with the ball too having managed to take a total of 12 wickets. 
James Neesham of New Zealand looked a tough competitor to replace Ben Stokes in the team. However, Stokes's valuable contributions with the bat in the World Cup, and a need for a batting all-rounder made us select Stokes above Neesham. 
#7 Jos Buttler (WK) | England
Inns: 16 || Runs: 667 || Avg: 47.6 || SR: 135.6 || Rating: 6.6
The wicket-keeper cum finisher of the team, Jos Buttler would be remembered for his breathtaking strike rate of 135.6; highest among all players scoring 200 runs or more. Not just his strike rate that has been amazing, it is also the number of match-winning knocks that he has played for the team.
Jos Buttler played a total of 4 match-winning knocks, but it is his blazing 150(77) against West Indies just before the World Cup could probably be the best knock of the season.
BOWLERS
Shortlist: Pat Cummins, Trent Boult, Jasprit Bumrah, Yuzvendra Chahal, Imran Tahir, Lockie Ferguson, Mitchell Starc, Shaheen Afridi, and Mohammed Shami. 
This was probably the toughest category to choose the players from. There have been so many awesome performances throughout the year. Mohammed Shami, the leading wicket-taker, Mitchell Starc, the highest wicket-taker of World Cup 2019, Lockie Ferguson, the third-highest wicket-taker of this year, and Pakistan's young pacer, Shaheen Afridi.
But, looking from an overall impact and performance perspective, Pat Cummins, Trent Boult, and Jasprit Bumrah stood out as pacers alongside Yuzvendra Chahal, who shall lead the spin duties this year. 
#8 Pat Cummins | Australia
Inns: 16 || Wkts: 31 || Avg: 21.6 || ER: 4.7 || Rating: 8.7
While Starc had a stunning World Cup 2019, Pat Cummins had a better year as compared to Mitchell Starc. The most impressive thing about Cummins's performance has been his success on the sub-continent pitches. The speedster played 6 matches on sub-continent pitches, and accounted for 17 wickets.
Cummins did decently in the World Cup too having taken 14 wickets fro 10 innings. Overall, Pat has been the third-best bowler this year with a consistency of 81.25%, and a rating of 8.7  
#9 Trent Boult | New Zealand
Inns: 20 || Wkts: 38 || Avg: 24 || ER: 4.7 || Rating: 8.9
The second-highest wicket-taker of the year, Trent Boult has been New Zealand's best bowler, and the second-best bowler this year behind Jasprit Bumrah.
Boult managed to scalp a total of 38 wickets from 20 innings at an average of 24, and a brilliant economy rate of 4.7. His spell of 5-21 against India earlier in the year could probably be the best spell of the year. 
#10 Jasprit Bumrah | India
Inns: 14 || Wkts: 25 || Avg: 24.6  || ER: 4.6 || Rating: 8.9
Not only Jasprit Bumrah is the bowler of the year, but he is also the best bowler in the world currently in limited-overs Cricket. Bumrah did miss the second half of the year owing to injury problems, but he still managed to create an unmatchable impact. 
Overall, he managed to take 25 wickets from 14 outings at an economy rate of just 4.6, and consistency of 93%. It is his economy rate of 4.6 and consistency of 93% that separated him from the rest apart from being the best death-overs bowler of the year.  
#11 Yuzvendra Chahal | India
Inns: 16 || Wkts: 29 || Avg: 28.1 || ER: 5.7 || Rating: 6.6
Yuzvendra Chahal would lead the spin attack in 2019. Overall, Chahal emerged as the wicket-taker in the middle-overs having taken 29 wickets from 16 outings. His spell of 6-42 against Australia early in the year has been the highlight of his bowling this year. 
While Imran Tahir, his competition had a superb economy rate, Yuzvendra Chahal's wicket-taking abilities gave him a good rating of 6.6.
#12th Man: James Neesham | New Zealand
Mat: 18 || Runs: 436 || Wkts: 25 || Rating: 5.8
The best bowling all-rounder of the year, James Neesham couldn't have been a better player to represent the team as the 12th man. With 25 wickets and more than 400 runs, James Neesham played the dual role of a finisher and 5th bowler perfectly for New Zealand. 
Thanks for reading the article. Here's the compiled list of our ODI Team of the year 2019. 
The ODI Team of the Year 2019: 
Rohit Sharma, Jason Roy, Virat Kohli (C), Babar Azam, Shakib Al Hasan, Ben Stokes, Jos Buttler (WK), Pat Cummins, Trent Boult, Jasprit Bumrah, Yuzvendra Chahal, and James Neesham (12th).
What changes you would have made to the ODI Team of the year 2019? Please, share your thoughts on business@cricalytics.com
---
ALSO READ: IPL 2020 Exclusive: Rating the Strongest Playing XI of Each Team
---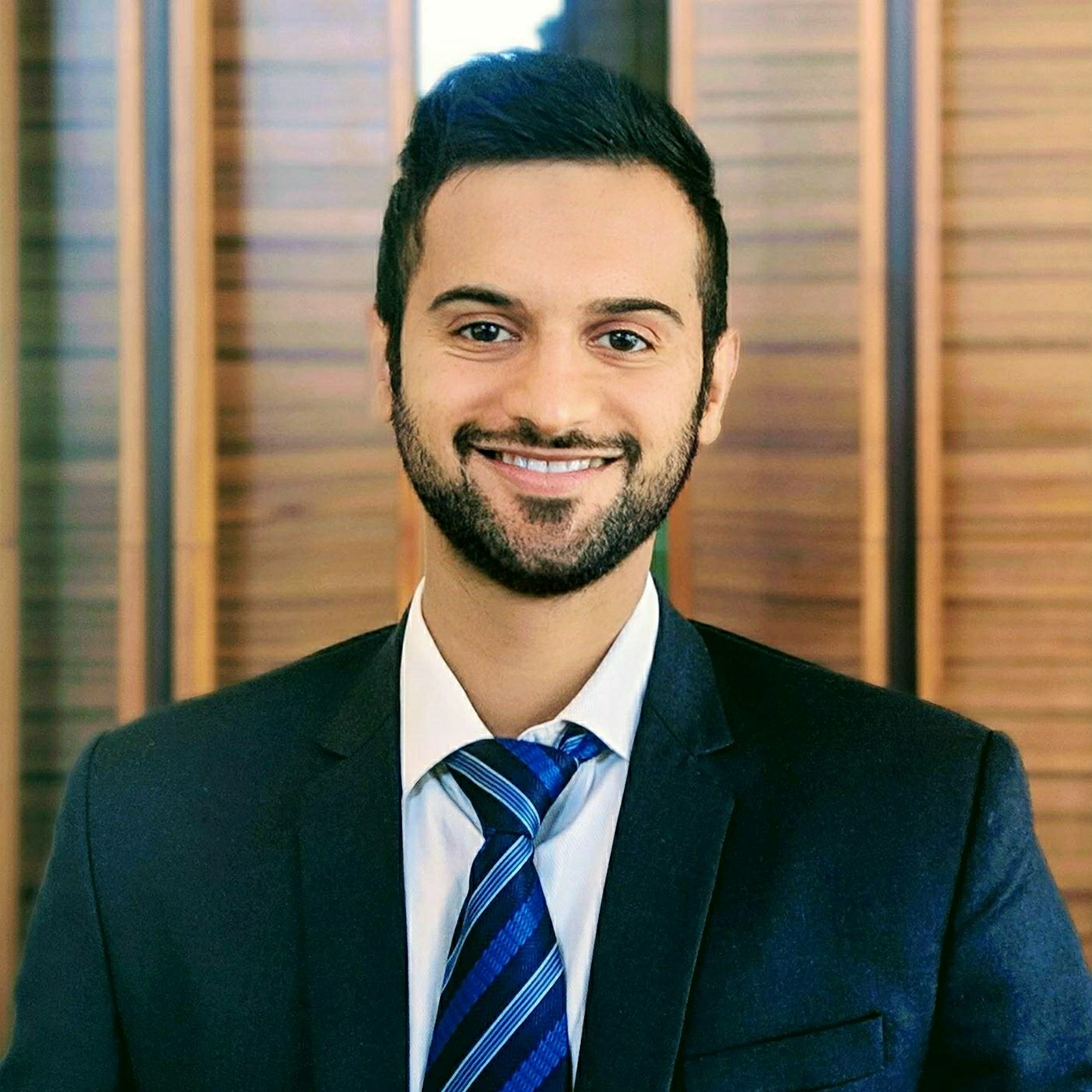 Adesh Kothari is the founder of AK4Tsay1 Cricalytics with over 20 years of experience following Cricket.
Cricket to him is like what Football is to Lionel Messi, Singing is to Lata Mangeshkar, Dancing is to Michael Jackson, and Acting is to Clint Eastwood.
Besides his effervescent love for Cricket, Adesh is an MBA by qualification.