Virat Kohli and AB de Villiers among the most consistent batsmen in ODIs this decade.
A fascinating and memorable decade, the 2010s has finally come to end. The decade that saw Team India winning their second ODI world cup under the leadership of MS Dhoni. We also saw England win not one, but two World Cups (T20I in 2010 and ODI in 2019). The decade that belongs to Virat Kohli for breaking innumerable records across formats, and many more such awesome memories.
As we revisit the decade, there are plenty of things to ponder upon, and present the viewpoint analysis on them. So, here's to first on the list of most interesting articles that we are going to cover. The first of the lot is finding 2010 decade's most consistent batsmen in ODIs.
What is Consistency? 
The golden question surrounding the centricity of the article. Well, it is certainly not difficult to come up with the definition of consistency, but it is a complex process with various parameters being considered. 
While the definition of consistency may vary from person to person, for us, consistency comes from how valuable the player's knock has been for his team. Let's say, If someone scores a 40+, a fifty, or a hundred, it is definitely valuable, but there some knocks like 28(15), 25*(31), 36(40), 39(35), 21(8), etc., that too has significant importance in the game.
So, as a thumb rule, the following things are considered to arrive at the consistency percentage. 
All knocks >= 40 runs 

Knocks between 30-40 runs with a SR >=90 

Knocks between 20-29 runs with a SR >=125

Not-out knocks between 20-40 runs

All knocks < 20 runs excluding the not-outs are excluded, and these are used to calculate the low-scores percentage. 
So, combining all such knocks, and dividing them by the total number of innings played gives us the consistency ratio. This we feel is the best way to arrive at a player's consistency. 
Alright then, who makes the cut in the list of 2010 decade's top 5 most consistent batsmen in ODIs? Let's find out in this article. 
#5: Virat Kohli (India)
Inns: 220 || Runs: 11125 || Avg: 60.8  || SR: 94.1 || Consistency: 53.2% 
Even if I don't mention it, but this not only surprised me during the analysis, but it should have surprised many people out there. How on earth the best batsman of this generation fails to top the list of most consistent batsmen of this decade?
Well, if we have an eagle's eye view of Virat Kohli's numbers, they look phenomenal with such an impressive average and strike rate. But, if we deep-dive into the numbers, you would realize that Virat Kohli had 37 not-outs to his name; third-most among the top 30 run-scorers this decade, and the most among the top 5 most consistent batsmen in ODIs this decade. This has certainly inflated his average to some extent.  
While Virat has been exceptional when it comes to 40+ scores, he has not been good when it comes to low-scores. His low-scores percentage at 32.27% is the worst among the top 5 most consistent batsmen of this decade. All these factors lift Virat Kohli to number 5 on the list of most consistent batsmen in ODIs this decade. 
Having said that, Virat Kohli is, and still remains the best player of this generation; overall across formats (I can see Steve Smith fans with their eye-brows raised). Given his fitness regime, there are at least 5-6 years of cricket left in him. Who knocks we could see the 2020s decade being once again dominated by Virat Kohli. 
#4: Ross Taylor (New Zealand)
Inns: 145 || Runs: 6428 || Avg: 54  || SR: 83.6 || Consistency: 54.9% 
At numbers 4, we have the talented Kiwi, Ross Taylor. With a total of 6428 runs from 145 innings at a consistency of 54.9, and an average of 54, Ross Taylor has been the best batsman for Kiwis in ODIs this decade. 
One would ask that Ross Taylor has just 56, fifty+ scorers in 145 innings, then how come he is more consistent than Virat Kohli? Well the answer to that question is that Ross Taylor has got a good start on almost 16 more occasions, but couldn't get past fifty.
Hence, had we not deep-dived in the numbers, some stats would have gone into oblivion. Nevertheless, Ross Taylor gets his dew as he is fourth on the list of most consistent batsmen in ODIs this decade.
#3: Babar Azam (Pakistan)
Inns: 72 || Runs: 3359 || Avg: 54.2  || SR: 87.1 || Consistency: 56.3% 
Babar Azam has only recently started playing for Pakistan, but in this short span of time, he has already ingrained his name as one of Pakistan's finest batsmen to have played the game. Babar has been excellent is all the three formats he has played for Pakistan, but it is the limited-overs cricket that he enjoys playing the most. 
While Babar has played one-third of the innings Virat Kohli has played, and we may see the difference in consistency of Babar once he matures in the game, it is worth pointing out that in his initial 72 innings, Virat Kohli had a consistency of 42.9%. It was only after 2013 that Kohli has achieved an unmatched consistency. 
Overall, Babar's records are quite good too. He has managed to score 3359 runs from 72 innings at a superb average of 54.2, and a good strike rate of 87.1%. With a consistency of 56.3%, Babar is third on the list of most consistent batsmen in ODIs this decade. 
#2: Kumar Sangakkara (Sri Lanka)
Inns: 135 || Runs: 6356 || Avg: 53  || SR: 84.7 || Consistency: 60.6% 
If there was a term to define Kumar Sangakkara's brilliance this decade, it would be 'The Silent Killer'. He has actually been such an underrated batsman this decade, and his achievements purely as a batsman have often gone missing.
Arguably Sri Lanka's best ODI batsman of the decade, Sanga played 135 innings, and scored 6356 runs at an average of 53. He is sixth on the list of most runs this decade. While one may argue that Sangakkara's strike rate is below par, but hey, he has played the role of a consolidator for the most part of his life.
Moreover, excluding the numbers for the time-being, Kumar Sangakkara has been a delight to watch. It won't be an overstatement to say, but Kumar Sangakkara is one of the most elegant batsmen to have played the game.  
#1: AB de Villiers (South Africa)
Inns: 129 || Runs: 6485 || Avg: 64.2  || SR: 109.8 || Consistency: 60.7% 
Only by a minute percentage, but AB de Villiers topples Kumar Sangakkara to become the most consistent batsmen in ODIs this decade. Not just the most consistent, if we are asked to choose the best ODI player of this decade, we could see a tough fight between Virat Kohli and AB de Villiers with the results going either way. 
AB has been in the league of his own when it comes to overall performance. A total of 6485 runs from 129 innings at an exceptional average of 64.2, and a strike rate of 109.8 makes him the most dangerous batsman of this decade. 
Overall, he has achieved an exceptional consistency of 60.7%. Such has been the phenomenal consistency that he has only garnered 2 ducks during the entire decade, and his low-scores percentage of 24% is the lowest among the top 30 run-scorers.  
So, that completes the list of top 5 most consistent batsmen of the 2010s decade in One Day Internationals. 
The few other star batsmen, who were close enough with their consistency are 
Joe Root || Consistency: 51.9%

Hashim Amla || Consistency : 51.3%

Rohit Sharma || Consistency : 45.4%

MS Dhoni || Consistency : 51%

David Warner || Consistency : 49.1%
Thanks for reading! Which players do you think should have been there? Please, share your thoughts on business@cricalytics.com

---
ALSO READ: Exclusive: ODI Dream Team of the Year 2019- AK4Tsay1 Cricket
---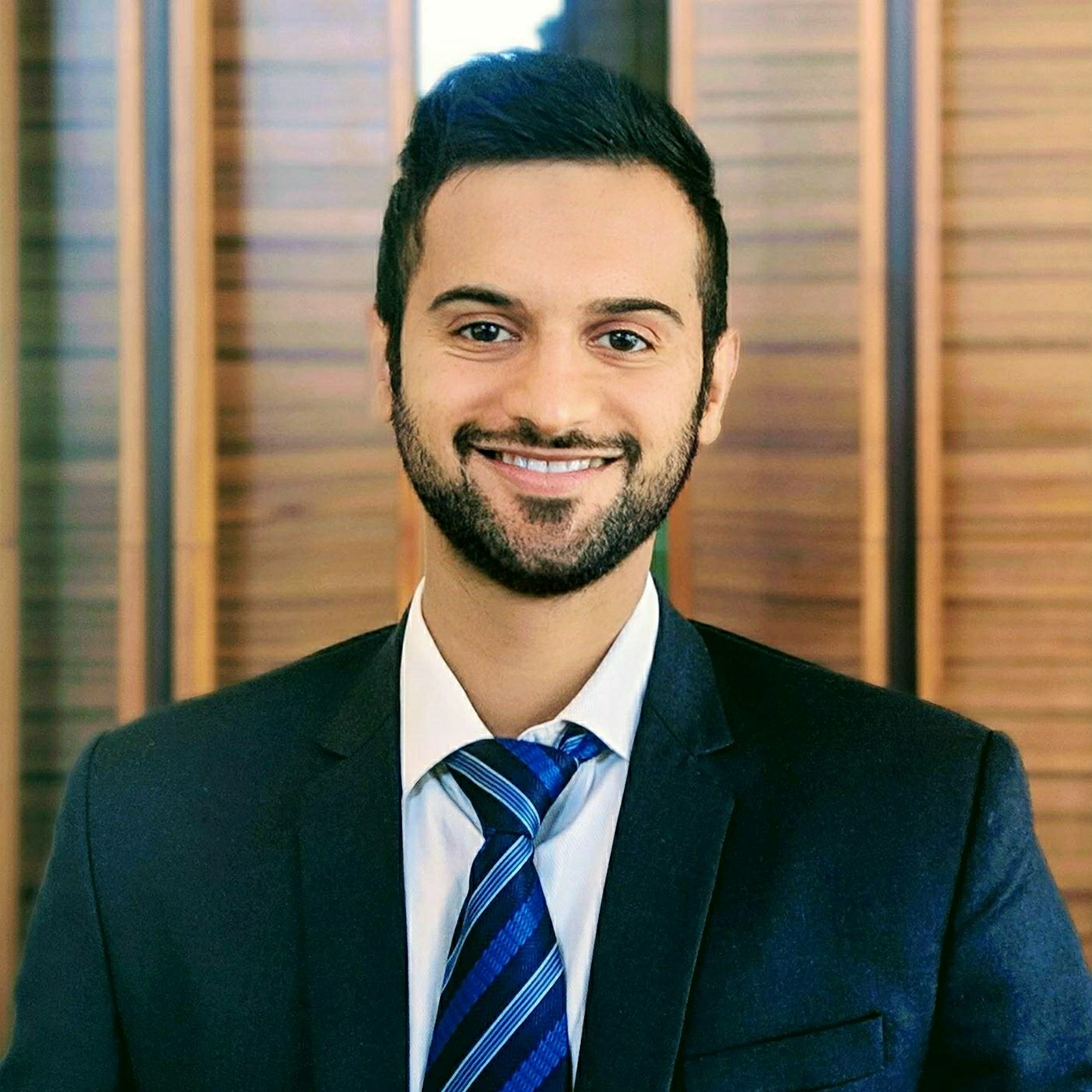 Adesh Kothari is the founder of AK4Tsay1 Cricalytics with over 20 years of experience following Cricket.
Cricket to him is like what Football is to Lionel Messi, Singing is to Lata Mangeshkar, Dancing is to Michael Jackson, and Acting is to Clint Eastwood.
Besides his effervescent love for Cricket, Adesh is an MBA by qualification.