India vs Bangladesh: Revisiting the top 3 matches in T20Is
India vs Bangladesh: MS Dhoni's faster than the 'speed of light' run-out in World T20 2016, the highlight as we look at the top 3 matches between India and Bangladesh in T20Is
After a thumping 3-0 whitewash over South Africa in the five-day format, Team India will now shift focus towards their subcontinental neighbors, Bangladesh. Team India are set to play 3 T20Is and 2 Tests in this 23-day long home tour against Bangladesh. 
In the last decade or so, Bangladesh have been one of the most improved cricket sides in World Cricket. Apart from causing few upsets in major tournaments, Bangladesh have also started providing a tough fight to the stronger teams. In fact, some of Bangladesh's best performances in T20Is have come against India.
While Bangladesh haven't won a game against India after playing 8 T20Is, they have had so many close moments when it looked like they would take the game away from India. 
So, as we gear up for a brand new rendition of this competitive feud, let's revisit the top 3 matches between India and Bangladesh in T20 Internationals. 
#3 Nidahas Trophy | Game 5 | 2018 |

Location: Colombo |

Result: India won by 17 runs
Bangladesh failed to trouble Team India the first time these two sides met in the competition. However, in the second fixture, Bangladesh's batting performance had Indian captain Rohit Sharma worried for a few moments on the field.
Put in to bat first, Rohit Sharma and Shikhar Dhawan stitched a beautiful 70-run partnership, before Rubel Hossein knocked over the latter with a well-guided delivery. Rohit Sharma and the comeback man, Suresh Raina then combined for a partnership of 102 runs, which helped India reach a respectable total of 176/3.
Against a bowling attack that was fairly inexperienced, Bangladesh might have fancied a win at the break. However, Washington Sundar's heroics at the start had the Tigers reeling in at 40/3. Regardless of wickets falling consistently at the other end, Bangladesh's most experienced man, Mushfiqur Rahim took his team very close to the target.
With Mushfiqur and Sabbir Rahman at the crease, it felt as though Bangladesh would run away with the game. However, a few timely wickets, and India were back in the driver's seat. In the end, Mushfiqur tried his best, the target proved to be too difficult for him in the end, and India eventually won the match by 17 runs.
For a game that seemingly felt one-sided at one point, Bangladesh did well to come back into the encounter. They stretched the match until the final few overs, giving rise to an interesting game in the process.
#2 Nidahas Trophy | Final | 2018 |

Location: Colombo |

Result: India won by 4 wickets
A game usually becomes interesting because of two factors. One – If the game is unpredictable until the 20th over. Two – If there is a lot at stake from the result of the encounter. The Nidahas Trophy Final had both these factors fulfilled.
Until the 38th over of this game, everything seemed normal. Bangladesh batted first, and rode on top of Sabbir Rahman's impressive knock of 77 runs to set India a healthy target of 167 to win the 2019 Nidahas Trophy.
India started their batting on a decent note. Although there were a few quick wickets at the start, India was right in the chase at 83/3 with the captain, Rohit Sharma still at the crease at that time. However, once he fell, the tide started to shift slowly towards Bangladesh. Manish Pandey's run-a-ball innings and Vijay Shankar's inability to play shots meant Bangladesh looked all set for a major upset. 
With the equation needing 34 off 12 balls, It was all down to the experience of Dinesh Karthik to guide India home to a miraculous victory. Dinesh Karthik started the over with a six, and struck 22 runs in that over to make it just 12 runs off 6 balls.
It still looked chasable until Vijay Shankar's nightmarish stay at the crease continued haunting India's chances of winning. With all those prayers and abuses, Shankar luckily managed to sneak-in a boundary, but fell the next ball leaving India 5 to get off the last ball. 
INCREDIBLE LAST BALL 
With players on their edge in the Balcony, fans keeping their fingers crossed, and hoping for a miracle, Dinesh Karthik hit the last ball of the match for a flat six over the cover to complete an incredible victory over Bangladesh.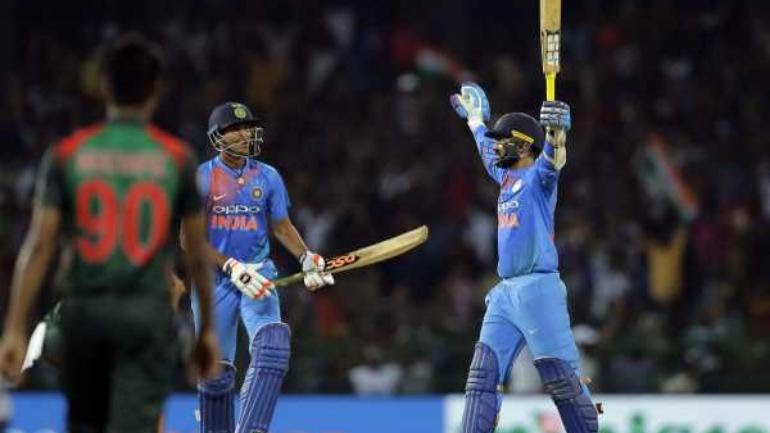 #1 ICC World T20 2016 | Game 25 | 2016 |

Location: Bengaluru |

Result: India won by 1 run
This brings us to one of the best games in T20I history when MS Dhoni with an incredible presence of mind, ran faster than the 'speed of light' to run-out Mustafizur Rahman on the last ball of the innings to script a historic win. 
In a must-win encounter, India got off to a slow start in the game. Put in to bat first, India's opening pair of Rohit Sharma and Shikhar Dhawan did not score runs at the desired strike-rate. Partnerships were also hard to come by for Team India. With bits & pieces contribution from everyone, India reached an underwhelming score of 146/7 at the end of 20 overs.
Chasing this total, Bangladesh focused on small partnerships. It paid off for Bangladesh as they were on the top of the game until the last three balls. With just 2 needed from 3 balls, the game's fate was almost sealed in Bangladesh's favor.
However, MS Dhoni and his mastermind had other thoughts as what we saw next was nothing short of extraordinary. The next balls saw two horrendous wide slogs from Bangladesh as the equation then read 2 runs off 1 ball. 
HISTORIC MOMENT:
Then came the moment of the match which is still regarded as one of the best in the game. MS Dhoni's suggestion to ask Hardik Pandya bowl a wide bouncer paid-off as Shuvugata Hom missed the shot, and MS Dhoni with a single glove, ran for his life to script the best run-out in T20 history. 
So, there are the top 3 matches between India and Bangladesh. We hope we witness many such encounters in the future. 
Thanks for reading! Which of the above mentioned top matches between India and Bangladesh did you enjoy the most?
---
ALSO READ: India vs SA Records: Sachin Tendulkar and Virender Sehwag hold this unique record 
---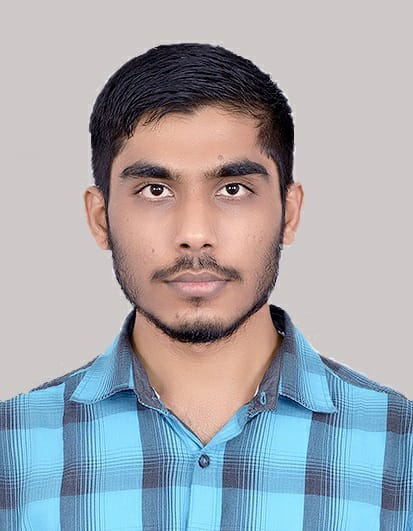 Nesara is an Author at AK4Tsay1 Cricalytics. He is an Engineer by profession. Watching Cricket, Football & Movies is one of his topmost priorities within the day.