IPL 2021: Flop Playing 11 of the Tournament – Eoin Morgan to Lead
Eoin Morgan to lead while Wriddhiman Saha to keep as we look at the flop playing 11 of the tournament for IPL 2021.
Every IPL or for that matter any cricket tournament, it is often the players that have performed well, get the recognition. Many awards like Orange Cap, Purple Cap, Most Valuable Player, Most Sixes, etc., are all associated with players that performed well. 
But, just as any class of frontbenchers is incomplete without backbenches, a team full of good performers is also incomplete without bad or decent performers. Every team has a few players that are more of a liability to their team due to their underperformance on the field.
These are the players that are either down on confidence or are struggling from mindset issues; thus resulting in poor performance on the field. So, in this article, we take a look at 11 such players that would form a part of the Flop Playing 11 of the Tournament for IPL 2021. Before that, let's quickly look at the methodology at which we will select players.
Stats Wizard Methodology:
Batting: As always, we have analyzed the batting performances basis the batting rating calculated from the overall aspect of the game such as runs scored, consistency, the number of match-winning & good knocks, acceleration bonus, and power-hitting bonus. 
Bowling: We have analyzed the bowling performances basis the bowling rating calculated from the overall aspect of the game such as wickets taken, consistency, the number of match-winning and good spells, number of maidens bowled, dot balls bowled, and the economy rate bonus. 
Overall, the flop playing 11 for IPL 2021 is selected basis the performance rating. The players are relatively rated across their categories like Openers, Middle-order, etc., and the players with the lowest rating are selected. Moreover, playing 11 is selected considering the combination of 2 openers, 3-4 middle-order batsmen, minimum 2 all-rounders, a minimum of 3 pacers and 1 spinner. 
#1: Wriddhiman Saha (SRH) – 2.3
Inns: 9 // Runs: 131 // SR: 93.6 // Avg: 14.6
In a poor campaign of SRH, one of the main issues they witnessed was the performance of their openers. While David Warner had a below-par outing, Wriddhiman Saha was even worst. The wicket-keeper batter could only manage 131 runs from 9 innings at an average of 14.6 and a mediocre strike rate of 93.6. His consistency stood at just 22.2% and he didn't manage to hit a single fifty in his 9 innings. 
#2: Marcus Stoinis (DC) – 3.2
Inns: 10 // Runs: 89 // Wkts: 2 // HS: 27*
Even as Delhi Capitals had a successful campaign, the lack in form of their 2020 MVP, Marcus Stoinis hurt them the most. Stoinis was one of the worst all-rounders of the 2021 campaign having managed just 89 runs and 2 wickets in 10 innings. Not once in 10 innings did he cross 30 runs or took a 2-wicket haul. Often an attacking batsman, his Strike rate wasn't inspiring either at just 123.6. 
#3: Nicholas Pooran (PBKS) – 1.3
Inns: 11 // Runs: 85 // SR: 111.8 // Avg: 7.7
Talk about the worst performers of the 2021 campaign, and Nicholas Pooran would undoubtedly top that list. It was frustrating to see such a talented and free-flowing batter struggle at his epitome. He could only manage 85 runs from 11 innings at a horrible average of 7.7 and a strike rate of 111.8. While his consistency stood at 9%, he had four ducks to his name, and only once was he able to cross 30 runs. 
#4: Eoin Morgan (KKR) – 1.8
Inns: 16 // Runs: 133 // SR: 95.7 // Avg: 11.1
Had Eoin Morgan not been the Captain of the KKR squad, he would have been dropped at the halfway stage. As per stats, he has been the worst captain batter in the history of IPL. He could only manage 133 runs from 16 innings at a poor average and strike rate of 11.1 and 95.7 respectively. Only once in 16 innings did he played well, and his consistency stood at a horrible 7%; the worst among all batters. 
#5: Riyan Parag (RR) – 2.2
Inns: 10 // Runs: 93 // SR: 112 // Avg: 11.6
Even as Riyan Parag isn't a brand name in IPL, he has been a regular member of the Rajasthan Royals squad for quite sometime time. He is often considered as a finisher in the squad, and in the past has also shown with some really good performances. But that didn't happen in 2021 as he could only manage 93 runs from 10 innings at an average and strike rate of 11.6 and 112 respectively. 
#6: Hardik Pandya (MI) – 2.2
Inns: 11 // Runs: 127 // SR: 113.4 // Avg: 14.1
If there is one quality player that has struggled the most after the injury, it is Hardik Pandya. He was the best all-rounder ahead of the 2021 campaign, but 2021 saw him purely as a batter, and that too a poor one. He played for 11 innings, but could only manage 127 runs.
Often known for his striking ability, Hardik's strike rate wasn't inspiring either at 113.4. Even his consistency stood at just 10%, which is among the worst. He could also only manage just 5 Sixes overall, which is almost 1 six in every two innings. Only once did he cross 30, and that was in the UAE league where he hit an unbeaten 40.
#7: Krunal Pandya (MI) – 2.8
Inns: 12 // Runs: 143 // Wkts: 5 
While one Pandya was already struggling with the bat, the senior all-rounder wasn't far behind. Krunal contributed neither in the batting department nor in the bowling department. The Pandya brothers were the main reason for the struggling campaign of Mumbai Indians. Overall, Krunal could only manage 143 runs and 5 wickets from 12 innings. He also had just one good spell and knock, in those 12 innings
#8: Rahul Tewatia

(RR) – 2.8
Inns: 14 / Wkts: 8 // Runs: 155
From being a part of the Best Playing 11 of the Tournament in IPL 2020 to being a part of the Worst Playing 11 of the Tournament in IPL 2021, Rahul Tewatia has had the worst turnaround ever. He was a one-season wonder in a true sense. Tewatia didn't contribute in the batting or bowling department even after getting an n-number of instances. He could only manage 8 wickets and 155 runs overall in 14 matches he played. 
#9: Dan Christian (RCB) – 1.1
Inns: 9 // Runs: 14 // Wkts: 4
It was quite frustrating and baffling to see Virat Kohli showing so much confidence in a player that literally looked beaten in all departments. Cannot imagine the player in such a miserable form that he could only manage 14 runs from 9 innings. That 14 should have been a wicket column, but unfortunately, it isn't. The only positive from Christian's performance was his one good spell of 2/14. Otherwise, it was a campaign to forget. 
#10: Bhuvneshwar Kumar (SRH) – 2.7
Inns: 11 // Wkts: 6 // ER: 8 // Avg: 55.8
I wish I didn't include this name in the team, but such has been Bhuvneshwar Kumar's performance that he was literally the second-worst pacer in IPL 2021. Can't believe a pacer of Bhuvi's quality could only take 6 wickets from 11 innings at a poor average of 55.8. While Bhuvi's economy rate wasn't on the higher side at 8, it was still way high as per his standards. Moreover, Bhuvi's consistency stood at 18%. 
#11: Sandeep Sharma (SRH) – 2.4
Inns: 7 // Wkts: 3 // ER: 8.6 // Avg: 67.1
The worst pacer of the season, Sandeep Sharma was also the reason why the SRH campaign took a dramatic u-turn in 2021. He played only 7 innings, but ended up taking just 3 wickets at an average of 67.1; the worst among all bowlers who played at least 7 innings. While his consistency wasn't bad 27%, it was the performance in the other 5 that dropped his rating to 2.4. 
The Flop Playing 11 of the Tournament for IPL 2021:
Wriddhiman Saha (WK), Marcus Stoinis, Nicholas Pooran, Eoin Morgan (C), Riyan Parag, Hardik Pandya, Daniel Christian, Krunal Pandya, Rahul Tewatia, Bhuvneshwar Kumar & Sandeep Sharma
Apart from these 11 players, the other players who weren't good with the performance include Suresh Raina, MS Dhoni, Ravichandran Ashwin, Deepak Hooda, Chris Gayle, Dinesh Karthik, David Warner, Abdul Samad & Abhishek Sharma.
Thanks for reading! What's your combined flop playing 11 of the Tournament for IPL 2021? Please email your comments to business@cricalytics.com
---
ALSO READ: T20 World Cup 2021: Strongest Predicted Playing 11 for Team India
---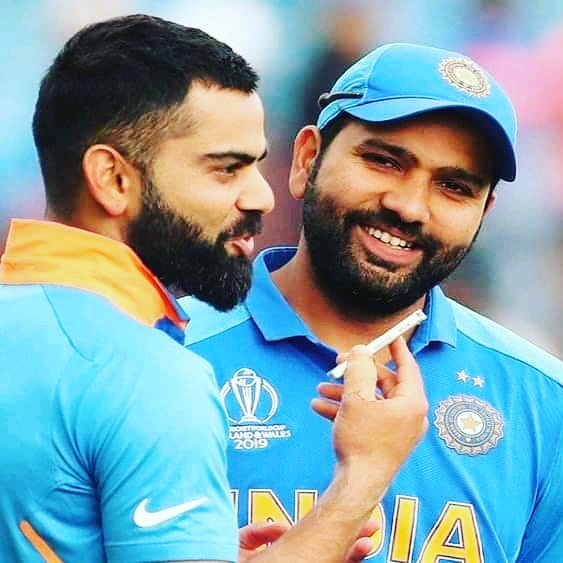 This is the official user profile for AK4Tsay1 Cricalytics