Delhi Capitals, the best of all as we look at the rankings of the best 6-a-side team among all 10 franchises for IPL 2022.
If one loves the game of Cricket then one must definitely be familiar with the concept of Hong Kong Sixes. Having started in 1992, the game of 6 players and 5 overs rose to prominence in the 2000s; just before the rise of T20 cricket. It was quite a unique take on the game when the world was not introduced to the concept of the T20s.
Come to 2022, the game is not played anymore with the last tournament being played in 2017. However, the concept still stays in the mind. With the hottest T20 tournament in the world, the IPL 2022 being played currently, how about we do a tournament Mashup, and call it an IPL 6-a-side tournament?
If we observe the current strongest playing 11 of each team, only a handful of players form a strong core. Rest all are decent or below-average players. But if we convert into a 6-a-side tournament, almost every team would be stronger. Even the likes of Mumbai Indians, who have the weakest playing 11 this season, would feel stronger with only 6 players in the squad. 
So, the rules for the Hong Kong Sixes are simple. The original tournament had 6 players and 5 players were to bowl 5 overs. But we would tweak this rule slightly, and allow the team to form the following combination. 1 wicket-keeper and a minimum of 3 all-rounders + bowlers. In addition, only 2 overseas players are allowed in the squad. 
So, having said that, let's now look at the rankings of the best 6-a-side team among all 10 franchises for IPL 2022.
#10: Kolkata Knight Riders //

Rating: 8.7
The number 10 ranking belongs to the Kolkata Knight Riders, and it is the lack of good wicket-keepers to blame for their ranking. Talking about players that pick for themselves, that's Andre Russell, Varun Chakravarthy, Venkatesh Iyer, and Shreyas Iyer. While Shreyas Iyer is the captain of the squad, Andre Russell is their best all-rounder and Varun Chakravarthy is their best spinner. 
Venkatesh Iyer's rise in form makes him a strong opening bet alongside Shreyas Iyer. With two spots left, the spot has to go to either Pat Cummins, Sunil Narine or Sam Billings. If Billings is selected, the last spot has to be an Indian bowler, but currently Indian bowling isn't good for KKR. Hence, it has to be one of Pat Cummins or Sunil Narine with Sheldon Jackson. Of the two, Sunil Narine seems a better bet. 
IPL 2022 Best 6-a-side Squad for Kolkata Knight Riders (KKR):
Venkatesh Iyer, Shreyas Iyer (C), Sheldon Jackson (WK), Andre Russell, Sunil Narine & Varun Chakravarthy 
#9: Sunrisers Hyderabad // Rating: 8.8
Number 9 belongs to the Orange Army, Sunrisers Hyderabad. To be honest, the starting 6-a-side isn't bad, but it is the lack of firepower in their bowling that is the issue. The batting for SRH seems sorted with Kane Williamson, Rahul Tripathi, and Nicholas Pooran. Kane seems nicely sandwiched between two explosive batters. 
But when it comes to bowling, they have Washington Sundar as the spin all-rounder and Bhuvneshwar Kumar and T Natarajan as pacers. Bhuvi and Natarajan shall lead the pace attack, but none of these two is strong. While Bhuvi is off his prime, Natarajan is recovering from an injury. Whereas Sundar is a good spinner, but is not world-class like Rashid. 
IPL 2022 Best 6-a-side Squad for Sunrisers Hyderabad (SRH):
Kane Williamson (C), Rahul Tripathi, Nicholas Pooran (WK), Washington Sundar, Bhuvneshwar Kumar & T Natarajan. 
#8: Gujarat Titans //

Rating: 9
Number 8 comes for Gujarat Titans, and once again it is the keeper that is to be blamed for the rating and ranking. Wriddhiman Saha is the team's keeper, but isn't the best batter out there. He will be the opener alongside Shubman Gill in this 6-a-side squad. Hardik Pandya, the captain will play the role of an all-rounder in the squad. 
Coming to the team's strength, it is bowling with the presence of the dangerous trio of Mohammed Shami, Rashid Kham, and Lockie Ferguson. While Rashid is the world's best spinner, the pace duo of Mohammed Shami and Lockie Ferguson is equally good. They make for the best bowling attack among all 10 teams. 
IPL 2022 Best 6-a-side Squad for Gujarat Titans (GT):
Shubman Gill, Wriddhiman Saha (WK), Hardik Pandya (C), Rashid Khan, Mohammed Shami & Lockie Ferguson
#7: Lucknow Super Giants // Rating: 9.04
The second new team to debut in IPL 2022 are in 7th position. The team actually looks strong on paper with KL Rahul and Marcus Stoinis at the top, Manish Pandey and Jason Holder to follow. Between these two, Jason Holder and Marcus Stoinis can also give important overs as required. 
While they have a strong batting-order, it is the bowling that cuts some bounty points. The team has an inexperienced but potential duo of Ravi Bishnoi and Avesh Khan leading the bowling attack. Given the margin of error is so small, even if one player has less rating, it impacts the team rating drastically.  
IPL 2022 Best 6-a-side Squad for Lucknow Super Giants (LSG):
KL Rahul (C&WK), Marcus Stoinis, Manish Pandey, Jason Holder, Ravi Bishnoi & Avesh Khan
#6: Punjab Kings //

Rating: 9.08
If we talk about the best playing 11 of the teams, Punjab kings are placed third, but they are at sixth position in the 6-a-side squad. Well, overall PBKS have a strong top-order in the form of Mayank Agarwal, Shikhar Dhawan and Jonny Bairstow. But it is their bowling that reduces some of their bounty points. 
While Kagiso Rabada is their leading pacer, Rahul Chahar and Arshdeep Singh are good, but not the best options. That's the reason their ranking and rating is slighty affected. Overall, PBKS have a strong batting unit and a good bowling unit. If they had Shami in place of Arshdeep, it would have been perfect. 
IPL 2022 Best 6-a-side Squad for Punjab Kings (PBKS):
Mayank Agarwal (C), Shikhar Dhawan, Jonny Bairstow (WK), Kagiso Rabada, Rahul Chahar & Arshdeep Singh. 
#5: Chennai Super Kings //

 Rating: 9.1
Fifth on the list is are the Men in Yellow, Chennai Super Kings. They are the only side among all 10 teams to have batting depth till 6 with Deepak Chahar also giving a good batting option. In addition, the team also has 4 bowling including 2 pace and 2 spin options.
From the squad standpoint, Ruturaj Gaikwad and Moeen Ali form a good opening combination. With MS Dhoni and Ravindra Jadeja, the hitting for CSK is intact. Whereas Dwayne Bravo and Deepak Chahar form a good bowling duo. While overall CSK's squad is well balanced, they don't have an individual superstar in the bowling department, hence losing some bounty points.  
IPL 2022 Best 6-a-side Squad for Chennai Super Kings (CSK):
Ruturaj Gaikwad, Moeen Ali, MS Dhoni (WK), Ravindra Jadeja (C), Dwayne Bravo & Deepak Chahar
#4: Rajasthan Royals // Rating: 9.13
Number 4 on the list are the Men in Pink, the Rajasthan Royals. Led by the charismatic, Sanju Samson, RR's 6-a-side squad seems lethal on paper. The team has Jos Buttler and Devdutt Padikkal as openers with captain Sanju Samson to follow. The three form a good top-order. 
Given the team doesn't have a good bowling all-rounder, the final 3 spots belong to the bowlers. The bowling line-up is led by the pace of Trent Bout and Prasidh Krishna and the spin of Yuzvendra Chahal. Overall, RR seems decent, but the presence of two inexperienced players decreases the ranking slightly. 
IPL 2022 Best 6-a-side Squad for Rajasthan Royals (RR):
Jos Buttler, Devdutt Padikkal, Sanju Samson (C&WK), Prasidh Krishna, Trent Boult & Yuzvendra Chahal 
#3: Royal Challengers Bangalore //

Rating: 9.14
Number 3 on the table are the Royal Challengers Bangalore. They have quite a potent squad with superb bowling options and good batting options. Unfortunately, they have to leave Maxwell out given overseas players' restrictions, Faf being the captain, Karthik being the wicket-keeper, and Virat Kohli being the best middle-order batter. 
Bowling for RCB is their strength. They have two good pace bowling options in the form of Harshal Patel, and Mohammed Siraj, and a good spin bowling option in the form of Wanindu Hasaranga. Josh Hazlewood or Glenn Maxwell would have been good options too, but that would have left either the batting or bowling arm being weak. 
IPL 2022 Best 6-a-side Squad for Royal Challengers Bangalore (RCB):
Faf du Plessis (C), Virat Kohli, Dinesh Karthik (WK), Wanindu Hasaranga, Harshal Patel & Mohammed Siraj. 
#2: Mumbai Indians // Rating: 9.17
While Mumbai Indians have the worst playing 11 among all the teams, their 6-a-side squad is the second-best among all the teams. So, what's the reason for this dramatic ranking shift? Well, the reason for this is quite simple. Mumbai Indians Invested heavily in 5-6 core players, and these are the players that form a 6-a-side squad. If we start adding more players, the quality degrades.
Overall, Mumbai Indians have the best top-order trio among all the teams in the form of Rohit Sharma, Ishan Kishan, and Suryakumar Yadav. With Kieron Pollard following, it makes their batting-order quite strong. Coming to the bowling, Jasprit Bumrah and Tymal Mills shall lead the bowling attack. Only if they had Jofra Archer, it would have made their side the best 6-a-side among all 10 teams. 
IPL 2022 Best 6-a-side Squad for Mumbai Indians (MI):
Rohit Sharma (C), Ishan Kishan (WK), Suryakumar Yadav, Kieron Pollard, Tymal Mills & Jasprit Bumrah.
#1: Delhi Capitals //

Rating: 9.28
Not only the best playing 11 but the best 6-a-side team rankings for IPL 2022 also goes to the Delhi Capitals. Led by Rishabh Pant, Delhi Capitals have an aggressive top-order in the form of David Warner, Prithvi Shaw, and Rishabh Pant. With the top 3 batters bringing strong vibes, Delhi Capitals' bowling is led by the second-best bowler for IPL 2022, Anrich Nortje. 
Now that we have seen the top 4 players for Delhi Capitals, the last two players aren't bad too. Not only do they bat but they are also superb bowlers. While Axar is great at controlling the runs, Shardul Thakur is excellent at taking wickets. Overall, there's hardly any weakness for Delhi Capitals, and they rightfully deserve the number 1 ranking.  
IPL 2022 Best 6-a-side Squad for Delhi Capitals (DC):
Prithvi Shaw, David Warner, Rishabh Pant (C&WK), Axar Patel, Shardul Thakur & Anrich Nortje
So, that completes the team rankings of all the franchises, if IPL 2022 was a 6-a-side tournament. Looking at the ranking for IPL 2022, Delhi Capitals undoubtedly have the best-rated team. Whereas Kolkata Knight Riders have the worst-rated team.
Thanks for reading!  Looking at the rankings of the above teams, which team do you like for IPL 2022? Please email your thoughts to business@cricalytics.com
---
ALSO READ: IPL 2022: Consolidated Official Schedule Announced – Download Pdf
---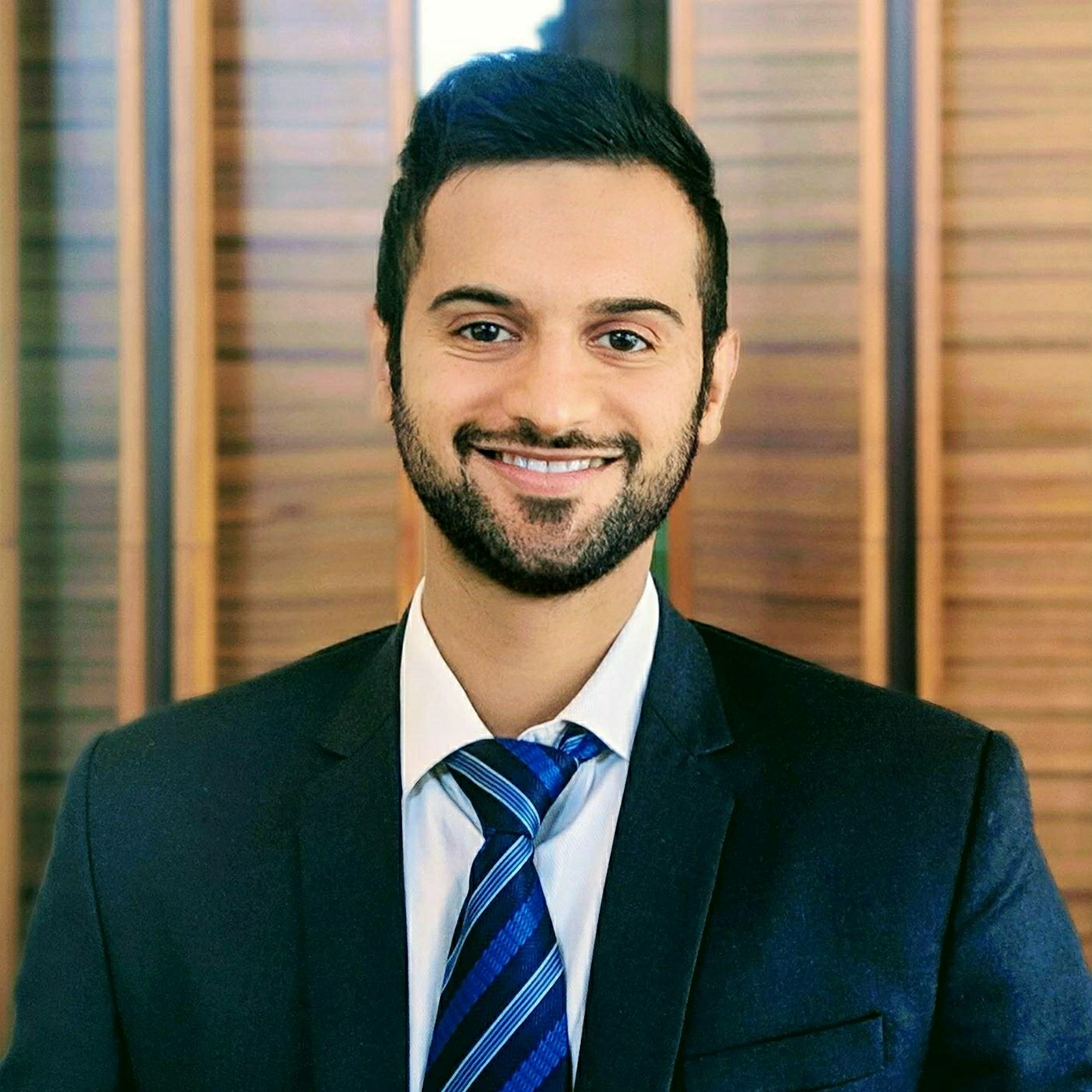 Adesh Kothari is the founder of AK4Tsay1 Cricalytics with over 20 years of experience following Cricket.
Cricket to him is like what Football is to Lionel Messi, Singing is to Lata Mangeshkar, Dancing is to Michael Jackson, and Acting is to Clint Eastwood.
Besides his effervescent love for Cricket, Adesh is an MBA by qualification.