Exclusive: The Best Unique 11 for IPL 2023 – One Player Per Team
Virat Kohli, the best Indian as we look at the best unique 11 of IPL 2023 while selecting only one player per team. 
The Indian Premier League as a tournament is famous for a lot of things, but one thing that sets the tournament apart from the other ones is the amalgamation of amazing players from around the world. The IPL 2023, which has 10 teams fighting it out for the much-coveted trophy has superstar players well spread across the teams. 
Such is the strength of IPL as a tournament that all teams have at least 4-5 strong global players representing the franchises other than the Indian players. This makes me wonder if we had to create a team of 11 superstar players from the pool of 200 odd players, how would we go about it?
Well, this is exactly what we would analyze in this article where we take a look at a team of 11 players with at least one player from each team. Naturally, since we have 11 players, we would select two players from one of the teams. So, let's look at the most unique players 11 for IPL 2023. Before that, let's look at the methodology that would help us arrive at these players. 
Methodology:
To select at least one player from each team, the key is to focus on the performance rating of each player across different categories viz., Opener, Middle-order, Finisher, All-rounder, Spinner, and Pacer. To simplify, the performance rating is derived basis of their performance in the last 3 years in IPL and Domestic / International performance.
Once the performance rating is known across different categories, it's easier to pick the fixed players basis the rating with benchmark players being mandatory picks. Once that is done, we then focus on the gaps by filling in the players in their respective categories with respect to available players. 
Fixed Overseas Players: 
KL Rahul [LSG], Suryakumar Yadav [MI], Hardik Pandya [GT], Liam Livingstone [PBKS] & Rashid Khan [GT] 
The first selection lot is the benchmark player across each category. So, we have KL Rahul as the benchmark opener, Suryakumar Yadav as the benchmark middle-order batter, Liam Livingstone as the benchmark finisher, Hardik Pandya as the benchmark all-rounder, Rashid Khan as benchmark spinner, and Jasprit Bumrah as the benchmark pacer.
Unfortunately, Bumrah isn't a part of IPL 2023 anymore, so he misses out on this year's most unique 11. This also helps as we then would have got two players each from Gujarat Titans and Mumbai Indians. Nevertheless, the above-mentioned five players have been trendsetters in their respective areas.
KL Rahul has been the most consistent opener in IPL in the last three years. Suryakumar Yadav is arguably the best T20 batter in the world currently. Liam Livingstone has been quite impressive as a finisher in the last couple of years. Since his comeback from injury, there is no comparison to Hardik Pandya, the finisher and captain. Whereas Rashid Khan is a no-brainer when it comes to the best spinner in the tournament.   
Other Fixed Players: 
Jos Buttler [RR], Andre Russell [KKR] & Ravindra Jadeja [CSK] 
So, with five players and four teams' players already selected in the best unique 11 for IPL 2023, we now have to look at the fixed players from the respective teams. In the fixed players' category, we have three players from Rajasthan Royals, Kolkata Knight Riders, and Chennai Super Kings.
Coming to Rajasthan Royals, there was a huge competition between Jos Buttler and Yuzvendra Chahal. It's a tough choice, but Jos Buttler makes the cut primarily for two reasons. One, he is not just Rajasthan Royals' but also the best T20 opener in the world currently. Second, with KL Rahul not donning the wicket-keeping duties, he is the primary wicket-keeper of the squad. 
For Kolkata Knight Riders, Shreyas Iyer would have been an ideal pick had he been there for IPL 2023. But with no other Indian player available, there is no other option but to pick Andre Russell as their best player and all-rounder. Had Shreyas Iyer been there, picking Anrich Nortje for Kuldeep Yadav would have been possible without breaking the overseas player rule.
For Chennai Super Kings, there is again a dilemma as there is no standout player other than Ravindra Jadeja. Jaddu makes the perfect cut for this team with the need for a finisher and a part-time spin option. MS Dhoni would have been a go-to name too a few years back, but he ain't that strong an option in 2023.  
Rest Three Players: 
Virat Kohli [RCB], Kuldeep Yadav [DC] & Bhuvneshwar Kumar [SRH]
Finally, selecting the final of the best unique 11 for IPL 2023, we have Virat Kohli for Royal Challengers Bangalore, Kuldeep Yadav for Delhi Capitals, and Bhuvneshwar Kumar for Sunrisers Hyderabad. Well, Josh Hazlewood would have been an ideal pick for RCB, but due to overseas rule restrictions, Virat Kohli as the option for RCB isn't bad either. 
For Delhi Capitals, Anrich Nortje would have been the ideal pick, but given the overseas rule restriction, Kuldeep Yadav seems to be the best bet for them as a pure bowling option. Whereas for Sunrisers Hyderabad, Bhuvneshwar Kumar vs Umran Malik vs T. Natarajan was the only debating point. With the need for a powerplay bowler, Bhuvi makes the cut. 
IPL 2023 – The Most Unique Players 11 for IPL 2023: 
KL Rahul, Jos Buttler [wk], Virat Kohli, Suryakumar Yadav, Hardik Pandya [c], Liam Livingstone, Andre Russell, Ravindra Jadeja, Rashid Khan, Kuldeep Yadav & Bhuvneshwar Kumar
So, that's about the most unique 11 for IPL 2023 with at least one player from each. This may not be the most bowling-friendly 11, but given the restrictions, this is the best we can come up with. We somehow miss not selecting players like Anrich Nortje, Kagiso Rabada, Josh Hazlewood, Aiden Markram, and Shikhar Dhawan. 
Thanks for reading! Who are your best unique players 11 for IPL 2023? Please email your comments to business@cricalytics.com
---
ALSO READ: IPL 2023: Ranking All 10 Teams Based on Playoffs Standings
---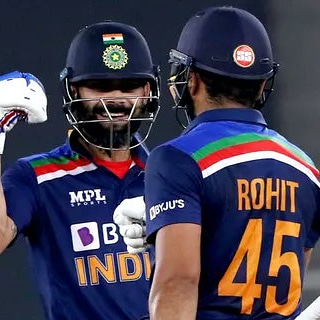 Adesh Kothari is the founder of AK4Tsay1 Cricalytics.
Cricket to him is like what 'Football is to Lionel Messi', 'Singing is to Lata Mangeshkar', 'Dancing is to Michael Jackson', and what 'Acting is to Clint Eastwood'.
Besides his effervescent love for Cricket, Adesh is an MBA by qualification.