IPL Nostalgia: Top 5 Highest Successful Run Chase In The Tournament
IPL 2008 champions, Rajasthan Royals still hold the record for the highest successful run chase in the tournament history.
"Please note, the article has been updated after the recent record chase by MI vs CSK in IPL 2021.
An adrenaline-heavy competition that the IPL is, the tournament has always had us at the edge of our seats with tense climaxes and terrific twists in games. In the tournament's history, as many matches with a victory margin of just one run. In fact, IPL is witness to some of the most memorable T20 matches ever.
Of the memorable matches, run-chases take a special mention in the list; especially those involving high targets. It is no secret that high-scoring run-chases impress us with the ability of teams to exhibit pluck against all the odds, and also with the pure willow mastery on display.
Out of more than 750+ IPL matches that have occurred until now, only a few games include successful run-chases of above 200. Having said that, we are here to discuss the five such games which stand at the top of the list when it comes to the highest successful run chase in the IPL history. 
#5: Punjab Kings (211/4) vs SRH // IPL 2014
One of the most productive seasons for the Punjab Kings as everything that the team touched turned to gold in the 2014 edition. Be it individual performances or a complete team show, PBKS aced everything in 2014. In the chase that we are talking about, it was the latter that was on display.
After struggling to contain SRH's Naman Ojha, PBKS gave themselves a tough target of 206. However, in the form that they were in, the score appeared achievable. Although Sehwag's early dismissal did dent the team's hopes, an honest performance by other team members helped PBKS get close to the destination.
While Wriddhiman Saha scored a fifty, Manan Vohra and Glenn Maxwell came up with good cameos before captain George Bailey completed the formalities with a 19 ball 35. It was a neat and satisfactory performance by one of the best teams that PBKS has ever fielded in IPL.
#4: Delhi Capitals (214/3) vs GL // IPL 2017
The 42nd match of IPL 2017 is the game that turned the fortunes of the Delhi Capitals from being a struggling team to a squad that is now a potent one. The reason being, it was in this game that the team's pivot, Rishab Pant, truly arrived at the scene.
Delhi's top 5 had almost zero international experience. Despite this, them reaching the huge target set by Gujarat Lions is indeed extraordinary. The chase was built on the 143-run stand between Sanju Samson and Pant.
While Sanju got out at 61, Pant blasted himself through the game, registering nine sixes and six boundaries. Although he agonizingly fell short of three runs from scoring a century, he had done enough for Shreyas Iyer and Corey Anderson. The duo ultimately closed the game with 15 balls to spare. This game will be remembered long for the fearless display by Pant on his home ground.
#3: Rajasthan Royals (217/7) vs DC // IPL 2008
We have to go twelve years back, to season one, to talk about the third-highest successful run-chase in IPL. There are many reasons why this run-chase is special. Firstly, it was 2008, and at that time, 160+ was a par-score and one that was challenging to pursue.
Furthermore, the team in question is Rajasthan Royals, a squad that was then brim with newbies and uncapped players. Introspecting all the factors, the fact that this run-chase still resides at the peak of the table is remarkable.
After Symonds' masterclass that helped DC post a target of 215, RR came into bat with almost nothing to lose. While they lost experienced Kamran Akmal quickly, the chase was set up by the Graeme Smith-Yusuf Pathan partnership. The latter was the aggressor, and the Proteas captain held the innings together.
After their 98-run stand ended, RR yet again went backfoot with multiple wickets. However, quickfire cameos from Mohammed Kaif and captain Shane Warne helped the Jaipur-based franchise cross the line with just one ball to spare. All of this happened against a strong bowling lineup comprising Chaminda Vaas, RP Singh, and Shahid Afridi.
#2: Mumbai Indians (219/6) vs CSK // IPL 2021
The most recent encounter of the lot, IPL's second-highest successful run chase has come in the El Clasico of IPL as they fight each other until the last ball of the match. On a pitch that can be considered a nightmare for the bowlers, it witnesses two unique things in the history of IPL. It sees the best of Ambati Rayudu and Kieron Pollard, and it sees the worst of Jasprit Bumrah, who looked the most clueless in his entire career.
Batting first, Chennai were going decent until the 8th over with the score reading 61-1 and Faf du Plessis and Moeen Ali at the crease. With stage properly set, Moeen and Faf started taking risk, and with the pitch assisting the batting more, the duo helped CSK reach 112 at the end of 1 1 overs.
Rayudu, who walked in at 5 was seeing the ball like a football. Anything that he was touching turned into gold. From Bumrah to Boult to Dhawal, Rayudu spared none as he looked on a different level altogether. He smashed an unbeaten 72(27) with 7 sixes and 4 fours as he helped CSK reach 218-4 in 20 overs. Meanwhile, Bumrah ended with his worst figures in IPL history as he gave away 56 from his 4 overs.
Chase by MI:
With the misfiring middle-order, it was supposed to be tough for the Mumbai Indians to chase this total. But ultimately, it was this middle-order, and specifically, Kieron Pollard that pulled off an unbelievable chase. Kieron Pollard, the architect behind this chase came into the crease with MI needing 138 from 10 overs. Just like Rayudu, Pollard was seeing the ball like a football.
While Bumrah, Boult, and Dhawal looked clueless against Rayudu, Shardul, Curran, and Lungi looked helpless against the mighty Pollard. Supposed to be his favorite opposition, Pollard smashed 87 off 34 balls with 6 fours and 8 sixes. The match came down to the last ball as Pollard sealed a double to help MI clinch a thriller against their favorite opposition.  
#1: Rajasthan Royals (226/6) vs PBKS // IPL 2020
The second-most recent encounter, and we have the same team, Rajasthan Royals breaking their own record which they set in IPL 2008. This is from the Arabian country, UAE as Rajasthan Royals did the unimaginable by chasing 224 in desert storm city, Sharjah on September 27, 2020.
Chasing 224, Rajasthan Royals, all eyes were on the man returning to the squad, Jos Buttler, but to everyone's surprise, Buttler fell early to a casual shot. However, men-in-form, Steve Smith and Sanju Samson carried on from where they left against CSK as runs started flowing freely.
With the score reading 100/1 at the end of 9 overs, Steve Smith lost his wicket. Tewatia, who joined Sanju in the middle was having a horrid time in the middle. But, Sanju carried on his stunning form as Rajasthan Royals reached 161 at the end of 16 overs.
Needing 62 off 24 balls, RR lost Sanju Samson, and it felt as if PBKS should easily win it. But, what followed next was simply outstanding. Tewatia, who was not able to time the properly, and was bating on 17(23) smashed 5 sixes off the bowling of Cottrell to almost seal it for Rajasthan Royals. With 21 needed off the last two, Jofra Archer's smashed two sixes off Shami. Tewatia then smashed another six to help RR clinch the highest successful chase in the history of IPL.  
So, these have been the highest successful run chases in the history of IPL. 
Thanks for reading! Which highest successful run chase from IPL did you like the most? Please email your thoughts to business@cricalytics.com
---
ALSO READ: IPL 2021 Analysis: What's an Ideal Playing XI for out-of-form KKR?
---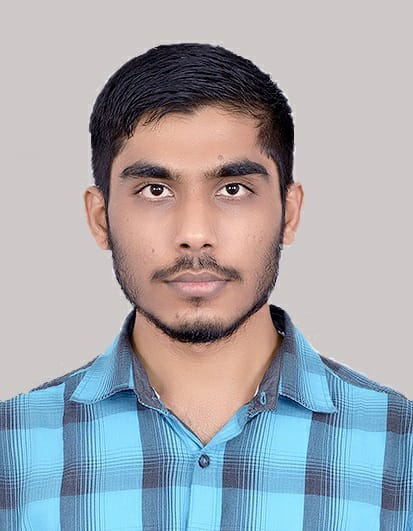 Nesara is an Author at AK4Tsay1 Cricalytics. He is an Engineer by profession. Watching Cricket, Football & Movies is one of his topmost priorities within the day.