IPL 2020: If Mid-season Transfers actually happen, who can go where?
IPL 2020: Lockie Ferguson to Royal Challengers Bangalore as we look at mid-season transfers that could actually benefit the teams.
The IPL 2020 is currently witnessing a stiff competition with no clear favourites or clear losers at this stage. While Delhi Capitals have the least number of losses so far, the bottom-ranked team, Kings XI Punjab haven't played bad cricket at all even though they have registered 5 losses.
So, what is it that has been prominent so far in terms of Teams winning more, and teams losing more? Well, there's no simple answer to it, but by the looks of it, Team strategies surrounding team selection and batting-order look the key reasons why some teams have done extremely well, while some teams haven't.
Overall, barring Delhi Capitals and Mumbai Indians, no team has got their team combination or batting-order right. Other teams may or may not have a good pool of players to choose from, but if they get a choice or two to rope in a player of their choice to fill-in that gap, wouldn't that be a great idea?
So, in this article, we take a look at a few teams who can target a few players in the mid-season transfer to solve their gaps of a flawed team combination. However, mid-season transfers in IPL haven't been a success as teams are reluctant to let go in the player they have invested. Hence, eventually, we may see none of the players being transferred.
Lockie Ferguson to RCB: 
Lockie Ferguson is one of the best pacers around in World Cricket. However, he is currently associated with a side where him getting a chance to play in IPL 2020 is next to none. Three of their four overseas players are almost certain in the form of Andre Russell, Pat Cummins, and Eoin Morgan. 
The only chance for Lockie to play would be if Sunil Narine is injured or is ridiculously out of form that he gets dropped; both events unlikely to happen. Moreover, the team is full of so many young Indian pacers that there is no deficiency of playing an extra overseas pacer. 
Instead, if RCB, who have been struggling for death bowling get hold of him at the expense of Joshua Philippe, it would do a whole lot of good to their death bowling woes. If he is drafted to RCB, he would be a certain starter alongside Aaron Finch and Ab de Villiers. 
Alex Carey to CSK 
Ever since World Cup 2019 took place, Alex Carey has been into the limelight for his finishing abilities. He has been in superb form off late, and has been performing really well for Australia. However, in IPL, he is yet to debut, and that looks very unlikely given Delhi Capitals squad. 
The Delhi Capitals have a settled batting-order with 4 Indians and 2 overseas players. Moreover, they have Ajinkya Rahane in the reserves if any of the batsman does not perform. In such a scenario, Alex Carey getting a game looks unlikely. 
So, why not transfer him to Chennai Super Kings at the expense of Mitchell Santner and N Jagadeesan as CSK have been struggling to finish games at the moment, and Carey could as well be a worthy option below MS Dhoni. Moreover, Carey is a wonderful backup keeper option for MS Dhoni. 
Sherfane Rutherford for SRH: 
Mumbai Indians have a solid core of overseas players, and in this pool of players, the hard-hitting batting all-rounder, Sherfane Rutherford getting a game is next to none this season. Instead, Sherfane can add tremendous value to the SRH camp. 
SRH as we all know are currently struggling with finishing duties with the presence of inexperienced lower-order. While they have Mohammed Nabi in the squad, Sherfane is a better batsman, and a useful part-time bowler, so there's a scope of selection. Sherfane can be swapped with Holder as batting all-rounder is the need of the hour than a bowling all-rounder. 
David Miller to RCB
With the presence of Jos Buttler, Steve Smith, Jofra Archer, and Ben Stokes, it is next to none that David Miller would get any game from here on, unless an injury piles-up. It's better they release him for the better of RCB, and instead by Adam Zampa, who too would find it difficult to play for RCB in the presence of many other quality spinners. 
The Royal Challengers Bangalore as we know are not only struggling with their death bowling issues but also their thin middle-order. If you look at the current playing 11, there's no good and reliable player after Ab de Villiers, who bats at 4. With that in mind, a player like David Miller can be a dangerous option. 
Thanks for reading! Which among the above-mentioned mid-season Transfers for IPL 2020 do you think can happen? Please, let us know in the comments.
---
ALSO READ: IPL Nostalgia: Top 5 Highest Successful Run Chase In The Tournament
---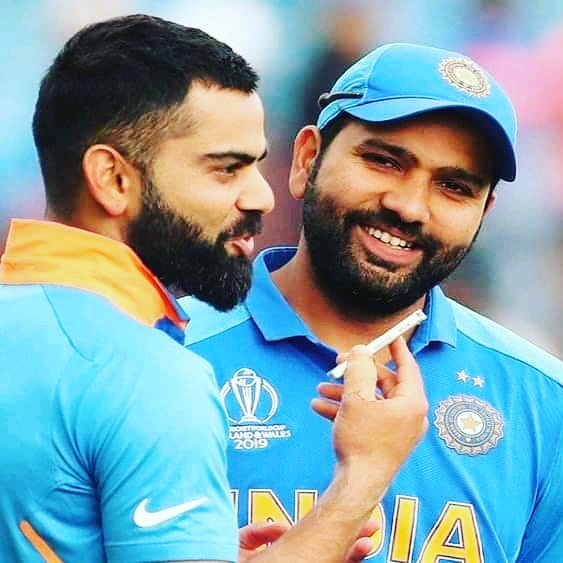 This is the official user profile for AK4Tsay1 Cricalytics