Rohit Sharma, the Captain as we look at the combined greatest team of the tournament for the ODI World Cup 2023. 
43 days of non-stop cricketing action in World Cup 2023 brings us to the two most deserving finalists, India and Australia. Both teams had started their World Cup campaign against each other at Chennai, and will now be facing each other once again in probably their toughest assignment, the grade finale at Ahmedabad.
Both teams are reaching the final in a very contrasting fashion. While India beat New Zealand in a high-scoring T20ish fashion, Australia beat South Africa in a contrasting Test Matchish fashion. But what's not-so-contrasting between the two teams is the performance of some of their individual players that helped them reach here. 
Not just India and Australia, the tournament witnessed some amazing display of cricket in the batting as well as bowling departments. So, in this article, we take a look at 11 such players who played outstandingly well through the tournament. We call them the Combined Dream Team of the Tournament for the ODI World Cup 2023.
To select the exclusive list of Dream Team of the Tournament for ODI World Cup 2023, we shall look at the performance rating of each player. The players should have played at least 6 matches. Also, a minimum of 1 wicket-keeper and 5 bowling and batting options are kept in mind while finalizing. Alright then, let's get to the list. 
Stats Wizard Methodology:
Batting: We have analyzed the batting performances basis the batting rating calculated from the overall aspect of the game such as runs scored, consistency, the number of match-winning & good knocks, acceleration bonus, and power-hitting bonus. 
Bowling: We have analyzed the bowling performances basis the bowling rating calculated from the overall aspect of the game such as wickets taken, consistency, the number of match-winning and good spells, number of maidens bowled, and economy rate bonus.
Combined Dream Team of the Tournament for ODI World Cup 2023:
#1: Quinton de Kock – 10
Inns: 10 // Runs: 594 // SR: 107 // Avg: 59.4
Four centuries in ten games, and that's how we shall highlight Quinton de Kock's performance in the World Cup. Except for Semis, where de Kock didn't do well, he did well on 5 occasions with a consistency of 50%. Overall, de Kock's 594 runs are the most by any wicket-keeper in the ODI World Cup history. 
#2: Rohit Sharma – 10
Inns: 10 // Runs: 550 // SR: 124.2 // Avg: 55
Quinton de Kock may have more runs than Rohit Sharma, but Rohit has been the best opener of this World Cup. Only twice in 10 matches has Rohit not got a start in this World Cup. On other 8 ocassions, he has scored 40 or more, thus bringing a consistency of 80%. What also separates Rohit is his strike rate of 124.15, which is the best among all openers.  
#3: Virat Kohli -10 
Inns: 10 // Runs: 711 // SR: 90.7 // Avg: 101.6
Undoubtedly the best player of the World Cup. It has been an emotional ride for Kohli who has broken numerous records in the 10 matches he has played so far. Of the numerous records that Virat broke, two records shall remain the most memorable. One is breaking Sachin Tendulkar's record of most ODI centuries, and the other is scoring the most runs in a single edition of an ODI World Cup. 
#4: Rachin Ravindra – 9.7
Inns: 10 // Runs: 578 // SR: 106.4 // Wkts: 5
Probably the most promising player, and the find of the World Cup has been the 23-year-old Rachin Ravindra. At such a young age, Rachin Ravindra has achieved some brilliant laurels for his country. He finished the season with 578 runs to his name, which is the most by any player in a World Cup aged 25 or below. On top of that, he also took 5 wickets, thus marking his authority as an emerging all-rounder. 
#5: Daryl Mitchell – 10
Inns: 10 // Runs: 552 // SR: 111.1 // Avg: 69
Probably the most dependable Player of the Tournament, dARYL Mitchell scored two most valuable centuries in the World Cup, and coincidently, both came against India. What's more, Mitchell is the only player to score a century against India, and he did it twice. Overall Mitchell scored 552 runs from 10 innings at a good consistency of 60%. 
#6: Glenn Maxwell – 10
Inns: 8 // Runs: 398 // SR: 150.2 // Wkts: 5  
At number 6, we have the best finisher of the tournament, Glenn Maxwell. Maxwell played two blinders in the tournament, but the one that will be remembered for ages shall be the one-man-show spirited against the Afghans. It was a stunning show by Maxwell, who made an astonishing 201 off just 128 balls to help Australia achieve an unbelievable win. On top of that, Maxwell played the role of second spinner quite well in the tournament. 
#7: Ravindra Jadeja – 10 
Inns: 10 // Wkts: 16 // Runs: 111 // ER: 4.3
At number 7, we have the best all-rounder of the tournament, Ravindra Jadeja. There could not have been a better bowler than Jadeja in the middle overs. Not only did Jadeja take wickets in bulk at 1.6 wickets per game but he also bowled economically at 4.3 runs per over. On top of it, Jadeja played crucial cameos when required while scoring 111 runs. 
#8: Gerald Coetzee – 9.2
Inns: 8 // Wkts: 20 // ER: 6.2 // Avg: 19.8
The third-best pacer of the tournament, and a tough one to choose, is Gerald Coetzee. Coetzee had competition from Shaheen Afridi, Marco Jansen, and Dilshan Madhushnka, but it is the supreme wicket-taking ability in the middle overs that differentiates Gerald Coetzee. He played only 8 matches, but took 20 wickets in them. What's so special about Coetzee is that he left behind the likes of Jansen, Rabada, and Ngidi in his team.  
#9: Mohammed Shami – 10 
Inns: 6 // Wkts: 23 // Avg: 9.1 // ER: 5.0  
Undoubtedly the best bowler and the leading wicket-taker of the tournament, Mohammed Shami has given the all-time greatest performance in the World Cup. Shami wasn't the first-choice option for India, and he only came in after Hardik's injury. But when he came, he made us forget Hardik's injury too. It is an extraordinary feat to take 23 wickets from just 6 innings at 3.83 wickets per game. This is exemplary performance in addition to his average of 9.1 and a strike rate of 10.9. 
#10: Adam Zampa – 8.5 
Inns: 10 // Wkts: 22 // Avg: 21.4 // ER: 5.5  
Probably the best spinner of the tournament, Adam Zampa has been quite crucial in Australia's journey to the final at the ODI World Cup 2023. Zampa is the second-highest wicket-taker currently with 22 wickets to his name from 10 innings. Zampa's major highlight has been the three successive matches where he took a 4-wicket haul. However, the job is still not done for Zampa as he will now be up against the toughest opponent, India. 
#11: Jasprit Bumrah – 10 
Inns: 10 // Wkts: 18 // ER: 3.9 // Avg: 18.3
While Mohammed Shami gave a performance similar to Virat Kohli, Jasorit Bumrah gave a performance similar to Rohit Sharma. Virat Kohli and Mohammed Shami have more runs and wickets, but Rohit Sharma and Jasrprit Bumrah have been the most impactful. Bumrah's wicket column may be relatively less at 18, but it is the economy rate of 3.9 and 335 dot balls were the major highlight of his bowling. While Semis didn't go well for Bumrah, he will want to finish on a high in the final vs Australia. 
Dream Team of the Tournament for ODI World Cup 2023:
Rohit Sharma (c), Quinton de Kock (wk), Virat Kohli, Rachin Ravindra, Daryl Mitchell, Glenn Maxwell, Ravindra Jadeja, Gerald Coetzee, Mohammed Shami, Jasprit Bumrah & Adam Zampa.
Thanks for reading! What's your combined best team of the tournament for the ODI World Cup 2023? Please email your comments to business@cricalytics.com
---
Key Article: IPL 2024: Confirmed Retained Squad Players List for All 10 Teams
---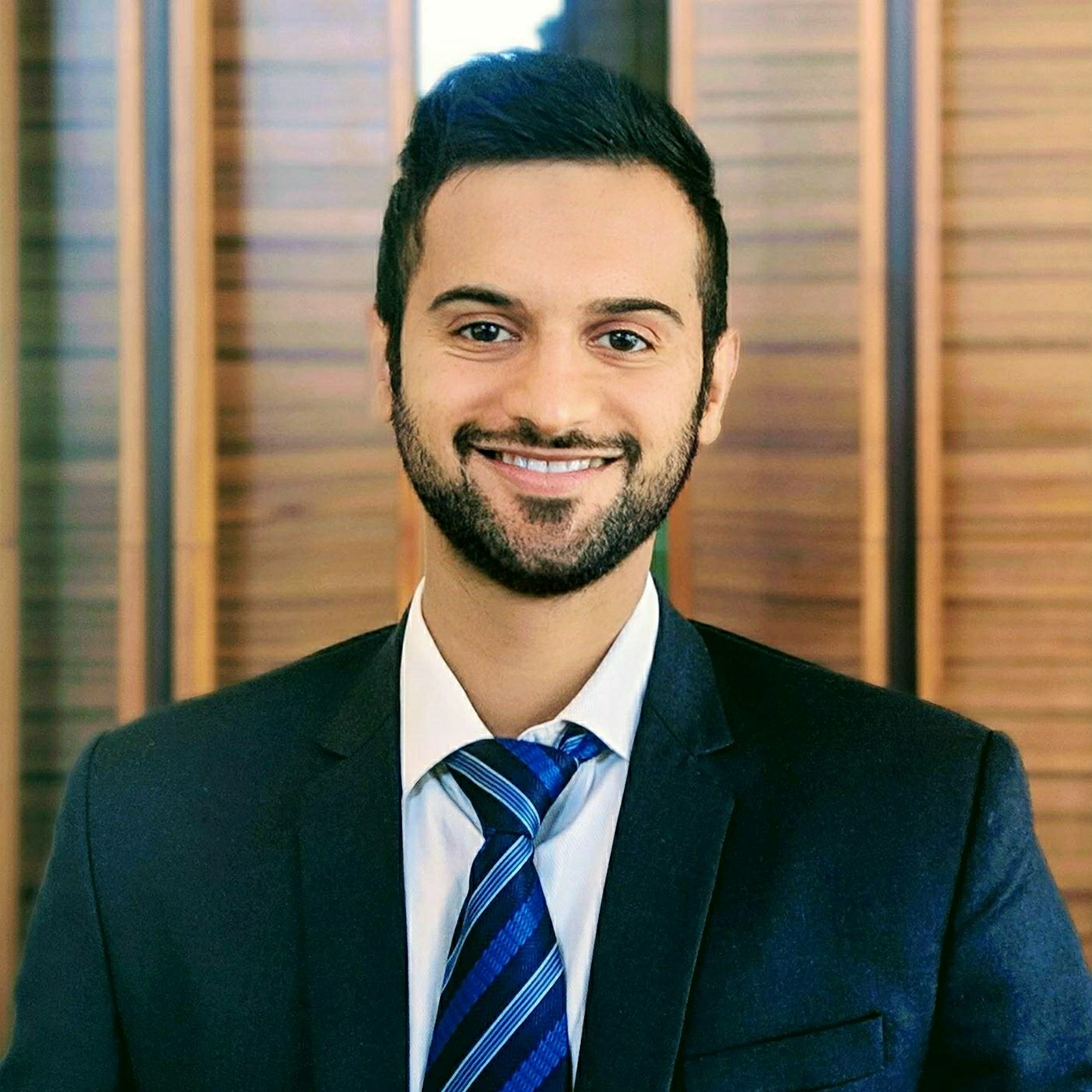 Adesh Kothari is the founder of AK4Tsay1 Cricalytics with over 20 years of experience following Cricket.
Cricket to him is like what Football is to Lionel Messi, Singing is to Lata Mangeshkar, Dancing is to Michael Jackson, and Acting is to Clint Eastwood.
Besides his effervescent love for Cricket, Adesh is an MBA by qualification.