Pakistan and India with the standout openers as we look at the ranking and rating of the openers of the top 10 teams for the T20 World Cup 2022. 
We are just a few weeks away from the beginning of the most awaited T20 event of the year – The T20 World Cup 2022. Australia will conduct the grand event – a place known for its pace and bounce. With the ball coming onto the bat nicely, the batters are the ones that would be licking their fingers. 
Openers are undoubtedly the key force in any team, and they would definitely benefit from a place like Australia. They lay the foundation, and help their side visualize the kind of target they can put forward or how to approach a chase. Every team has quality openers as they also get a chance to face the maximum number of balls. 
So, with 16 Teams participating in the event, let's look at the ranking of the openers of the top 10 teams for T20 World Cup 2022. To arrive at the rankings, we will consider the ICC rankings of the top 2 openers of each team as on October 6, 2022.
Each opener will then be relatively rated basis of their ICC rankings. Finally, a cumulative rating shall arrive for both the openers to calculate the final ranking. Meanwhile, as per the leading cricket website, Betway, Babar Azam is the best-ranked Opener batter with Odds at 9.0.
Top 10 Teams Openers Ranking for T20 World Cup 2022
#10: England – 6.88
Top 2 Openers: Jos Buttler & Alex Hales 
At number 10, we have a surprise team in the form of England. England's best-ranked opener is Jos Buttler with an ICC rank of 26. He is 15th on the list of best-ranked ICC openers; which is not good. Unfortunately, neither Jason Roy nor Jonny Bairstow is a part of their squad; thus reducing their ranking further.
Alex Hales is their first-choice opener alongside Joe Buttler. Unfortunately, he is not in the top 100 currently. There's huge potential in him, but since he isn't ranked in the top 100, it reduces their overall cumulative rating to 6.875; thus restricting them to the number 10 position. 
#9: UAE – 7.25
Top 2 openers: Muhammed Waseem & Chirag Suri 
Number 9 sees a surprise entry in the form of UAE. UAE have Muhammed Waseem and Chirag Suri as their top 2 openers. Interestingly, Wasim is ranked 9th in the ICC batting ranking, and is the fifth-best ranked opener overall. His counterpart Chirag isn't ranked in the top 100; thus reducing their overall cumulative rating; which stands at 7.25. 
#8: West Indies – 7.25
Top 2 openers: Brandon King & Evin Lewis 
At number 8 we have the West Indies duo of Brandon King and Evin Lewis. While Brandon King is ranked 18, Evin Lewis is ranked 57 in the ICC batting rankings. Thanks to Brandon King, who has a rating of 8.5, West Indies have a cumulative rating of 7.25 in the openers category. 
#7: Sri Lanka – 7.38
Top 2 openers: Kusal Mendis & Pathum Nissanka 
Number 7 sees the Asia Cup 2022 champions, Sri Lanka. Sri Lanka have Kusal Mendis and Pathum Nissanka as their two best openers. Pathum is their best opener with the current ICC rank at 8; making him the fourth-best opener overall. Whereas Kusal Mendis is ranked 56th. Overall, Sri Lankan openers have a cumulative rating of 7.375. 
#6: Australia – 7.88
Top 2 openers: Aaron Finch & David Warner 
Number 6 should come as a surprise to many as we have Australia in this position. Australia have Aaron Finch and David Warner as their first-choice openers for T20 World Cup 2022. One of the main reasons why Australia are sixth is David Warner, who has an ICC ranking of 48; unlike his counterpart Aaron Finch, who is ranked 6th. Overall, Australian openers have a cumulative rating of 7.875. 
#5: New Zealand – 8.25
Top 2 openers: Martin Guptill & Daryl Mitchell 
At number 5, we have New Zealand with Martin Guptill and Daryl Mitchell as their two best openers. Martin Guptill is currently ranked 10th in the rankings. Whereas Daryl Mitchell is ranked 31. Both have been good for New Zealand in the opportunities they have got. Overall, New Zealand openers get a cumulative rating of 8.25.
#4: Afghanistan – 8.5
Top 2 openers: Rahmanullah Gurbaz & Hazratullah Zazai 
Talking about number 4, it would take some time for you to digest. We have the Afghan openers Rahmanullah Gurbaz and Hazratullah Zizai. Both openers have a good ICC ranking with Gurbaz being ranked 18 and Hazratullah being ranked 21. Courtesy of their good ranking, the Afghan openers get a cumulative rating of 8.5 
#3: South Africa – 8.75
Top 2 openers: Quinton de Kock & Reeza Hendricks 
Coming to the top 3, we have Team South Africa with Quinton de Kock and Reeza Hendricks as their two best openers. While Quinton is ranked 12, Hendricks is ranked 23. They would be the only team to not play their best openers as Temba Bavuma is expected to play ahead of Reeza Hendricks, being the South African captain. Nevertheless, South African openers have a cumulative rating of 8.75. 
#2: India – 9.0
Top 2 openers: Rohit Sharma & KL Rahul 
At the number 2 position in the ranking, we have Team India with Rohit Sharma and KL Rahul in charge. Both are undoubtedly superstars of Indian cricket with tons of experience under their belt. Unfortunately, they are currently placed 14 and 16th in the ICC rankings, thus keeping them to number 2 position. Overall, Indian openers get a cumulative rating of 9. 
#1: Pakistan – 10
Top 2 openers: Babar Azam & Mohammad Rizwan 
The number 1 team with the best openers is Pakistan, who have Babar Azam and Mohammad Rizwan as the two best openers. While Rizwan is the number one T20I batter in the world, Babar Azam is not far behind in 3rd position. Courtesy of their consistent performances in the last year or so, they are the top 2 openers in the world currently as per ICC ranking; thus giving them a cumulative rating of perfect 10. 
So, that's about the ranking and rating of the openers of the top 10 teams for the T20 World Cup 2022. The duo of Rizwan and Babar is a dream opening pair for any team. Whereas Rohit Sharma and KL Rahul aren't far behind either. Finch and Warner are dangerous too considering the potential. 
Thanks for reading! Do you like the T20 World Cup 2022 ranking of openers of the top 10 teams? Please email your comments to business@cricalytics.com
---
ALSO READ: Latest: Final Squad Players List for All 16 Teams for T20 World Cup 2022
---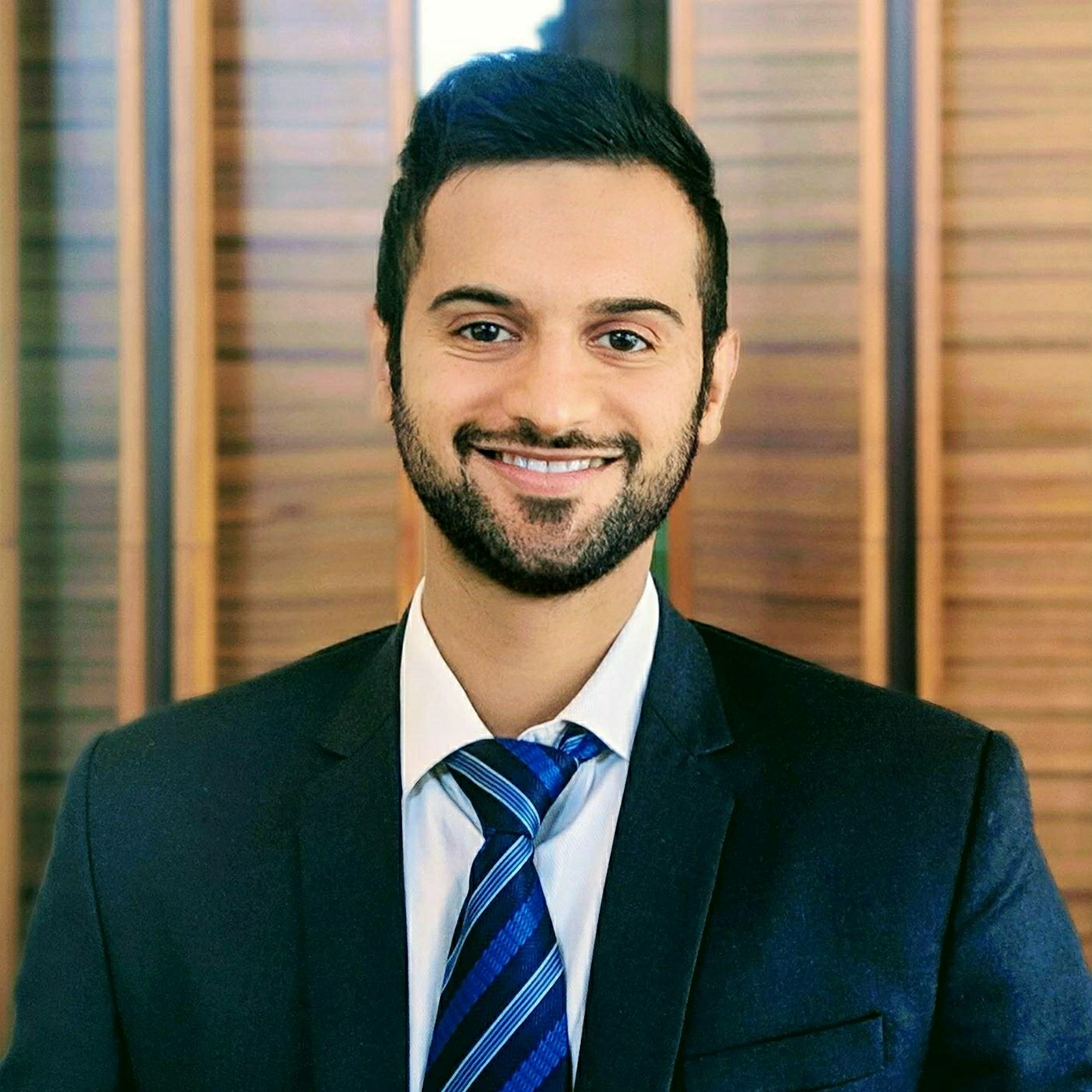 Adesh Kothari is the founder of AK4Tsay1 Cricalytics with over 20 years of experience following Cricket.
Cricket to him is like what Football is to Lionel Messi, Singing is to Lata Mangeshkar, Dancing is to Michael Jackson, and Acting is to Clint Eastwood.
Besides his effervescent love for Cricket, Adesh is an MBA by qualification.