Exclusive: Test Team of the Year 2019 by AK4Tsay1 Cricket
Four Indians and four Australians included, and Virat Kohli to captain the best Test team of the year 2019.
Finding the best Test XI for a particular year is usually an easier task as compared to the ODI or T20I XI. But, when I started deep-diving into the numbers of 2019, there were so many interesting results that came up that it was very difficult to come up with an XI that everyone could agree with.
While I usually go about selecting players based on their performance points, and it becomes an easier task for me, the case was not true for the Test XI as the playing combination was something that was getting affected a lot.
Nevertheless, we would still build the team based on performance rating, which we feel is the most comprehensive and unique way of finding the team of the year. But, for certain positions, the best combination would precede the performance rating to have a well-balanced line-up. 
OPENERS
Shortlist: David Warner, Mayank Agarwal, Rohit Sharma, Rory Burns, and Tom Latham. 
#1 Mayank Agarwal | India
Inns: 11 || Runs: 754 || Avg: 68.5 || Rating: 8
Mayank Agarwal felt an obvious pick with the kind of performance he gave last year. Two double-hundreds in a single year is no joke, and Mayank overshadowed any opener out there. He had a stunning year as he scored 754 runs from 11 innings at a superb average of 68.5.
Complementing his stats is his consistency of 45.6%, which isn't bad for an opener. Moreover, Mayank scored not just in India, but also in Australia and the West Indies, and against a strong opponent like South Africa
#2 Tom Latham | New Zealand
Inns: 12 || Runs: 601 || Avg: 50.1 || Rating: 6
The second opener slot saw a close fight between Rohit Sharma, David Warner, Tom Latham, and Rory Burns. Of all the four, Rohit Sharma produced the best performance with 3 centuries in 6 innings. But, he played fewer innings (<10), and played all his matches in India. Hence, couldn't make it to the final 11.
Tom Latham, meanwhile, looked the best of the remaining three having scored a total of 601 runs from 12 innings at an average of 50.1. While the numbers look good overall, it is the consistency 41.7 that gave him a marginally less rating. But, he had two daddy hundreds, and his 154 against Sri Lanka felt special as it helped New Zealand level the series against Sri Lanka. 
MIDDLE-ORDER
Shortlist: Virat Kohli, Ajinkya Rahane, Joe Root, Kane Williamson, Babar Azam, Marnus Labuschagne, Steve Smith. 
#3 Marnus Labuschagne | Australia

Inns: 17 || Runs: 1104 || Avg: 64.9 || Rating: 8.3
The leading run-scorer of the year, and probably the second-best Test batsman of the year behind Steve Smith, Marnus Labuschagne walks into the team as the number 1 choice for the number 3 position.
An injury set up for Steve Smith gave Marnus a golden chance to impress the critics, and he did that with perfection. A total of 1104 runs from 17 innings at an average of 64.9, and consistency of 79.6% speaks volumes of his performance. What's more important is that all his runs have come in bowling-friendly conditions of England and Australia. 
#4 Steve Smith | Australia
Inns: 13 || Runs: 965 || Avg: 74.2 || Rating: 9.2
The 'G.O.A.T', the legend, and the Lord himself, Steve Smith was inarguably the best Test batsman of the year. What a comeback he has had to the format he loves the most after serving a year-long ban over the 'sandpaper' incident.
While he couldn't end the year as the leading run-scorer, he managed to pull-out few improbable victories, and had the highest average among top 10 run-getters. He would be a perfect batsman to play at number 4 as he does for his national side.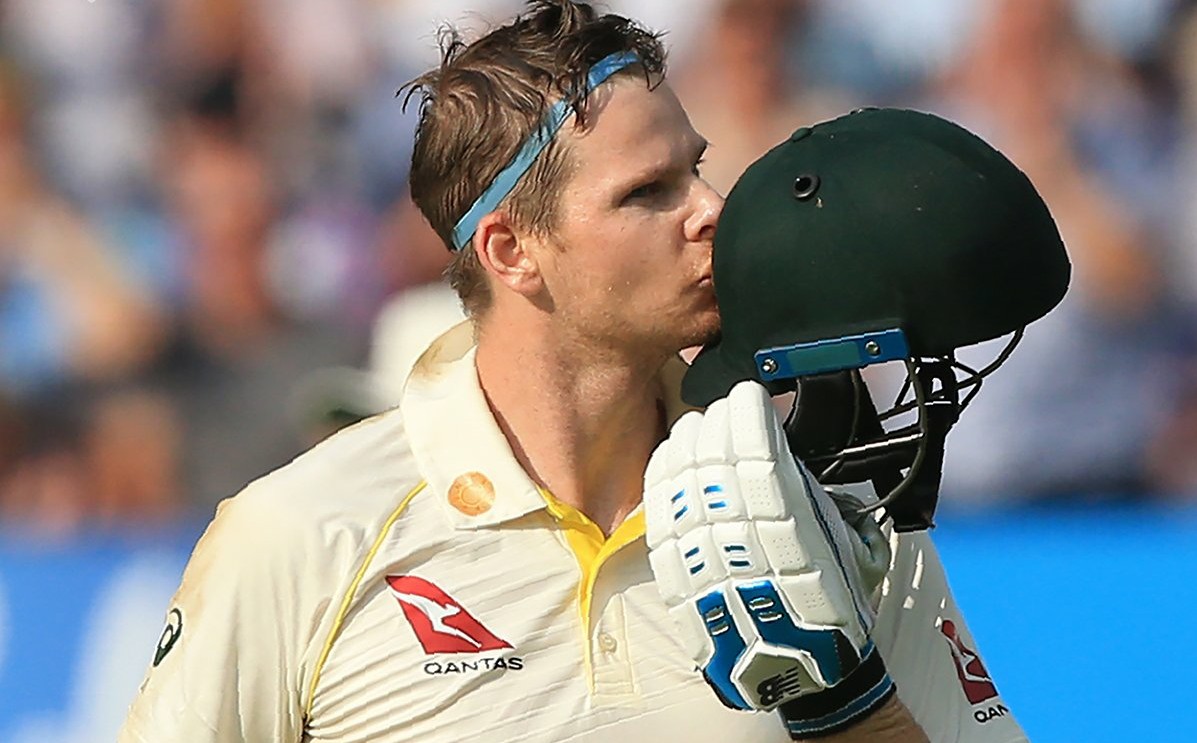 #5 Virat Kohli (C) | India

 
Mat: 11 || Runs: 612 || Avg: 68 || Rating: 6.7
Probably the most difficult choice to make. On one hand, you have Ajinkya Rahane with a fabulous record in 2019, and on the other hand, you have Virat Kohli, who had a decent 2019 as a batsman, but a fantastic year as a captain.
Ajinkya Rahane had a fantastic 2019 where he managed to score 642 runs from 11 innings at a superb average of 71.3, and consistency of 72.7; the highest among top 10 run-scorer. Virat Kohli, on the other hand, scored 612 runs from 11 innings at an average of 68, and a decent consistency of 45.6. While his average is excellent, it is predominantly due to his 254* against South Africa in Pune.
But, the need of a captain with a superb record tilted the weight towards Virat Kohli for the number 5 position, and hence I had to leave out Rahane even when he was a far better batsman that Virat Kohli. 
WICKET-KEEPER & ALL-ROUNDER
#6 BJ Watling (WK) | New Zealand
Mat: 11 || Runs: 559 || Dismissals: 29 || Rating: 6.2
In competition with Quinton de Kock, BJ Watling wins the battle on account of being more impactful; both as a batsman and as a keeper. Batting in the lower-order. he managed to score a total of 559 runs from 11 runs at a superb average of 55.9. He played two match-winning knocks, but the best has to be his double-hundred against England in November 2019. 
#7 Ravindra Jadeja | India
Inns: 10 || Runs: 440 || Wkts: 21  || Rating: 7.3
Another tough choice to make as the competition for Ravindra Jadeja was the match-winner, Ben Stokes. Both were awesome in their own areas, but I had to select Jadeja for the following reasons
 Jadeja's overall numbers purely as a batsman were better. Jadeja scored 440 runs at a brilliant average of 62.9, and consistency of 77.8 as compared to Stokes, who scored 821 runs at an average of 45.6, and poor consistency of 33.3

Jadeja is neck-and-neck with Stokes as a bowler with Jadeja accounting for 21 wickets at 34.5, and Stokes accounting for 22 wickets at 35.5. 

The year has been a miserable year for spinners with only Nathan Lyon being somewhat better. But, the bowling line-up we had selected is an all pace attack, and leaving any pacer out would have been demeaning to their performance. Hence, Jadeja shall act as the lone spinner all-rounder to complement the pacers.
BOWLERS
Shortlist: Pat Cummins, Kemar Roach, Ishant Sharma, Jofra Archer, Nathan Lyon, Mitchell Starc, Neil Wagner, Stuart Broad, Kagiso Rabada, and Mohammed Shami. 
#8 Pat Cummins | Australia
Inns: 23 || Wkts: 59 || Avg: 20.1 || Rating: 8.5
Pat Cummins has not just been the leading wicket-taker of the year, but as impactful as any other pacer that I have selected. 59 wickets from 23 innings at an average of 20.1, and consistency of 74% are simply stunning figures.
Importantly, these are his numbers when he had Mitchell Starc and Josh Hazlewood in the team, who were equally better. He would lead the pace attack of our team alongside Starc, Wagner, and Shami; thus making a deadly Quadro. 
#9 Mitchell Starc | Australia
Inns: 15 || Wkts: 42 || Avg: 20.7 || Rating: 8.9
Not the first choice pacer for Australia at the beginning of the year, but Starc has ended all the questions on his place in the squad by being Australia's best pacer this year. A total of 42 wickets from 15 innings at an average of 20.7 show fabulous returns to Australia's prime spearhead. 
#10 Mohammed Shami | India
Inns: 16 || Wkts: 33 || Avg: 16.7  || Rating: 8.9
What a wonderful year this has been for Mohammed Shami. He conquered the ODIs by being the leading wicket-taker in 2019, and has ended 2019 as Team India's leading wicket-taker in Tests.
Every time he came to bowl, it looked as if Shami was going to take a wicket; quite literally. Overall, he managed to take 33 wickets at a stunning average of 16.7; lowest among the top 10 bowlers. Complementing this is his consistency of 92.3%; second best after Neil Wagner. 
#11 Neil Wagner | New Zealand
Inns: 11 || Wkts: 43 || Avg: 17.8 || Rating: 10
No doubt the best bowler of the year in Tests goes to Neil Wagner. He has 43 wickets from 11 innings, that's four wickets per innings, which is absolutely insane. Overall, Wagner has taken four 5-wicket hauls this year; the most alongside Mitchell Starc, and has an unmatched consistency of 100%.
What's more, he gets a rating of perfect 10 for his performance. Thus, making him the only player in the playing 11 to achieve this feat. He walks into the team as a wicket-taker, the role he played for New Zealand in 2019.
#12th Man: Ben Stokes | England
Mat: 21 || Runs: 821 || Wkts: 22 || Rating: 6
A very difficult decision to leave out Ben Stokes this year, but as explained above, to accommodate an attacking all-rounder at number 7, and to balance the bowling combination, Stokes had to be left out. 
That completes our Test Team of the year 2019. Here's the complete squad list. 
The Best Test XI (Team) of the Year 2019: 
Mayank Agarwal, Tom Latham, Marnus Labuschagne, Steve Smith, Virat Kohli (C), BJ Watling (WK), Ravindra Jadeja, Pat Cummins, Mitchell Starc, Mohammed Shami, Neil Wagner, and Ben Stokes (12th).
Thanks for reading! I hope you liked the article What changes you would have made to the Test Team of the year 2019? Do let us know in the comments section down below. 
---
ALSO READ: IPL 2020 Exclusive: Rating the Strongest Playing XI of Each Team
---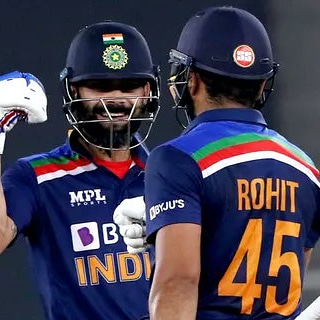 Adesh Kothari is the founder of AK4Tsay1 Cricalytics.
Cricket to him is like what 'Football is to Lionel Messi', 'Singing is to Lata Mangeshkar', 'Dancing is to Michael Jackson', and what 'Acting is to Clint Eastwood'.
Besides his effervescent love for Cricket, Adesh is an MBA by qualification.