What if IPL 2020 was a Hong Kong sixes type 6-a-side tournament?
On the lines of Hong Kong Cricket Sixes, here is how the teams could line-up for IPL 2020 if IPL was a 6-a-side tournament. 
Almost a decade ago, when the T20 revolution was still in its nascent stage, the Hong Kong Super Sixes tournament was a relief for the cricket fans. Amidst the monotonous Test matches and ODIs, this tournament offered something unique and enthralling to the viewers.
The competition sanctioned by the ICC, saw 5-over games being conducted between two teams of 6 members each. Apart from the wicket-keeper, everyone in the fielding team had to contribute with an over. No-balls and wides were penalized 2 runs, and the batting innings could continue until the fall of the sixth wicket.
The Indian Premier League as we all know is the most popular T20 league across the globe. Of course, everyone is aware of the format, and the rules, but what if IPL followed the Hong Kong Super Sixes template as a follow-up tournament in the month of October, we could have an interesting prospect on the cards.
While the possibility of this tournament happening is quite unlikely, we can still analyze the teams to come up with the best possible strongest 6-a-side squad of all the teams for IPL 2020. But, with a slight twist, we would be sticking to only 2 foreigners per team, and the team combination would comprise of 1 wicket-keeper, 2 batsmen + all-rounders, and 3 bowlers + all-rounders. 
Sunrisers Hyderabad || Rating: 9.3
With only 2 foreigners allowed, David Warner and Rashid Khan are likely to get the nod for this team. While Jonny Bairstow is the team's ideal keeper, given the overseas team's overseas restriction, the next best option, Saha will don the wicket-keeping duties.
Alongside Warner and Saha, Manish Pandey would play as the key middle-order batsman in the batting line-up. The other two spots shall belong to the all-rounder, Vijay Shankar, and Bhuvneshwar Kumar would be the team's key pacer.
Sunrisers Hyderabad (SRH) strongest 6-a-side team:
David Warner (C), Wriddhiman Saha (WK), Manish Pandey, Vijay Shankar, Rashid Khan, and Bhuvneshwar Kumar.
Royal Challengers Bangalore || Rating: 9.3
Royal Challengers Bangalore boast a solid batting line-up with Parthiv Patel as the wicket-keeper batsman, Virat Kohli and AB de Villiers as a strong batting core. Following them would be Chris Morris, who shall act as the bowling all-rounder. 
While RCB do not possess good bowlers who can bat, Chahal and Saini are more or less cover-up with their fantastic bowling. However, as an option, Umesh Yadav can also be played for either of the two given his superb hitting skills. 
Royal Challengers Bangalore (RCB) strongest 6-a-side team:
Parthiv Patel (WK), Virat Kohli (C), Ab De Villiers, Chris Morris, Navdeep Saini, and Yuzvendra Chahal. 
Rajasthan Royals

|| Rating: 9
Given the available pool of players, and lack of a good Indian all-rounder, Rajasthan might struggle in this format. 4 foreigners comprise their core, but only 2 of them can make it to this team. Hence, unfortunately, Jos Buttler has to be left out to accommodate Ben Stokes and Jofra Archer. 
Sanju Samson would keep wickets, while the attacking opening duo of Robin Uthappa and Yashasvi Jaiswal must ensure quick runs for the team. Given his batting abilities, Shreyas Gopal would also be a good addition to this line-up alongside his superb bowling capabilities. 
Rajasthan Royals (RR) strongest 6-a-side team:
Yashasvi Jaiswal, Robin Uthappa (C), Sanju Samson (WK), Ben Stokes,  Shreyas Gopal, and  Jofra Archer.
Mumbai Indians || Rating: 9.5
Mumbai Indians boast of a strong core, and hence, it becomes easier to pick their 6-a-side team. Rohit Sharma, Chris Lynn, and Quinton de Kock would comprise the batting unit, while Hardik Pandya, Rahul Chahar, and Bumrah would complete the rest of the squad.
The batting looks the best in the tournament with the trio of Rohit, De Kock, and Lynn, who in fact might not play together in IPL 2020 given their strongest playing 11. Nevertheless, the bowling and all-rounder duties too look perfect with Hardik, Bumrah, and Chahar in the action.
Mumbai Indians (MI) strongest 6-a-side team:
Rohit Sharma (C), Quinton De Kock (WK), Chris Lynn, Hardik Pandya, Rahul Chahar, and Jasprit Bumrah.
Kolkata Knight Riders || Rating: 9.4
KKR would be a force to reckon with, in this format. In Pat Cummins and Andre Russell, the team can be confident of three good overs at least, and plenty of runs. Add to this, the domestic batting trio of Shubman Gill, Nitish Rana, and Dinesh Karthik, KKR's 6-a-side team looks fantastic on paper.
With his wrist-spin, Kuldeep Yadav would be a valuable addition to this set-up. The team also has good reserves in the form of Eoin Morgan, Tom Banton, Lockie Ferguson, and Sunil Narine, if needed.
Kolkata Knight Riders (KKR) strongest 6-a-side team:
Shubman Gill, Nitish Rana, Dinesh Karthik (C&WK), Andre Russell, Pat Cummins, and Kuldeep Yadav.
Kings XI Punjab || Rating: 9.2
While KL Rahul would keep wickets, and be the team's opener, Glenn Maxwell and Mayank Agarwal would be the crucial ones in the batting line-up. Up next, K Gowtham can be the Finisher, and Mohammed Shami and Mujeeb Ur Rahman would lead the bowling unit.
This team is heavy on spin, and based on the conditions, Sheldon Cottrell can come in place of Mujeeb. In the batting line-up as well, there are a few decent backups in the form of Nicholas Pooran,  Chris Gayle, Mandeep Singh, and Karun Nair.
Kings XI Punjab (KXIP) strongest 6-a-side team:
KL Rahul (C&WK), Mayank Agarwal, Glenn Maxwell, Krishnappa Gowtham, Mohammed Shami, and Mujeeb Ur Rahman.
Delhi Capitals

|| Rating: 9.2
Delhi Capitals can field multiple combinations for this format. However, our pick would be Shikhar Dhawan and Shreyas Iyer at the top, and Rishabh Pant at No.3. Of course, there are decent replacements available, if needed in the form of Ajinkya Rahane, Prithvi Shaw, and Shimron Hetmyer. 
DC can afford to have two foreign bowlers in the form of Chris Woakes and Kagiso Rabada, both of whom are decent with the bat as well. Ravichandran Ashwin would be the only spinner in this squad. Axar Patel will be the first-choice backup for this role.
Delhi Capitals (DC) strongest 6-a-side team:
Shikhar Dhawan, Shreyas Iyer (C), Rishabh Pant (Wk), Chris Woakes, Ravichandran Ashwin, and Kagiso Rabada
Chennai Super Kings || Rating: 9.2
Yet again, CSK look solid and experienced in this combination too. While Shane Watson would open the innings, Suresh Raina and MS Dhoni can be the other batsmen in the line-up. This trio is explosive, and troubles most opposition bowlers.
In the bowling unit, CSK have Dwayne Bravo, Deepak Chahar, and Piyush Chawla, all of whom can bat a little too. Faf du Plessis, Ravindra Jadeja, and Imran Tahir can also be used to field multiple winning combinations. 
Chennai Super Kings (CSK) strongest 6-a-side team:
Shane Watson, Suresh Raina, MS Dhoni (C&WK), Dwayne Bravo, Deepak Chahar, and Piyush Chawla.
So, that completes the line-ups of all the teams if IPL was a 6-a-aide tournament. 
Thanks for reading! Which of the above teams according to you has the best line-up for the IPL 2020 tournament? Please, let us know in the comments.  
---
ALSO READ: IPL 2020 Exclusive: Rating the Strongest Playing XI of Each Team
---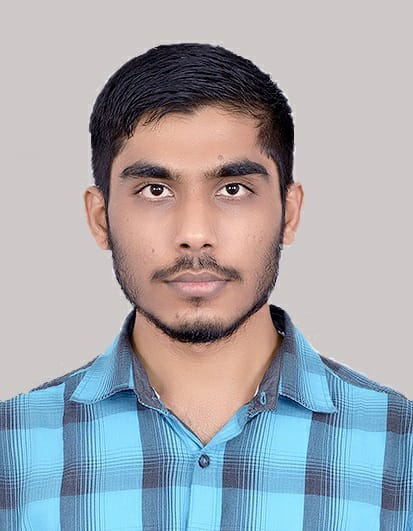 Nesara is an Author at AK4Tsay1 Cricalytics. He is an Engineer by profession. Watching Cricket, Football & Movies is one of his topmost priorities within the day.