Sachin Tendulkar's 98, Virat Kohli's 183 and MS Dhoni's 148 lead the batting charts as we find the top 5 knocks by Indian batsmen against Pakistan in ODIs.
'Goosebumps' arrived as I started writing on this invigorating topic of India vs Pakistan.
It is the mother and father of all the rivalries in the world of Cricket. It is the way of reactivating our patriotism, and supporting India from the bottom of our hearts.
Over the years, the biggest rivalry in Cricket has witnessed some of the most amazing batting performances. Right from Kris Srikkanth smashing the first century by an Indian batsman against Pakistan to the most recent Shikhar Dhawan's match-winning knock against Pakistan in Asia Cup 2018. 
With India all set to play Pakistan in World Cup 2019, we turn the clock to revisit the top 5 most amazing knocks by Indian batsmen against Pakistan in ODIs. 
METHODOLOGY:
As always, we have analyzed the top batting knocks basis the batting points considered from the overall aspect of the game such as runs scored, acceleration bonus (1), relative strike rate and runs bonus(2), number of fours, number of sixes, and the player of the match points.
To leave out the biases and perception, we have kept things simple by comparing the overall batting points of all the knocks to find out the top 5 knocks against Pakistan in ODIs.
So, let's find out the top 5 knocks by Indian batsmen against Pakistan in ODIs.
---
#5: SHIKHAR DHAWAN'S 114(100) | DUBAI | 2018 
Runs: 114 | Balls: 100 | Fours: 16 | Sixes: 2
Strike Rate: 114.00 | Batting Points: 218.5 Points
At number 5, we have a fantastic century by the 'Gabbar' of Indian Cricket, Shikhar Dhawan.
It was Asia Cup 2018, and India were meeting Pakistan for the second time in 4 days.
In the first encounter, India thrashed Pakistan by 8 wickets, and the second encounter was even more dominating as India thrashed Pakistan by 9 wickets.
After a superb bowling effort by the spin-twins, Kuldeep-Chahal and Jasprit Bumrah, India restricted Pakistan to a below-par total of 237 in 50 overs.
Chasing 238, Shikhar Dhawan and Rohit Sharma started in fine fashion. Rohit Sharma took time, while Shikhar Dhawan started hitting from the right go.
Dhawan reached his fifty in just 56 balls. However, his next fifty came in just 39 balls as he got to his century in just 95 balls.
Dhawan ended his knock on 114(100) in the 34th over, however, by then, India were just at the doorsteps of a win.
For his superb century, Shikhar Dhawan gets a total of 218.5 batting points.
---
#4: SOURAV GANGULY'S 141(144) | ADELAIDE | 2000 
Runs: 141 | Balls: 144 | Fours: 12  | Sixes: 1
Strike Rate: 97.92 | Batting Points: 235.39 Points
A mirror image of Sachin Tendulkar's 141, Sourav Ganguly fought a lone battle as he helped India win their first and only match of the Carlton and United Series, 2000.
Unlike Sachin Tendulkar's knock where Team India needed a mammoth 330, this match wasn't a high scoring one, but the location and the match situation made this knock special.
After 3 consecutive defeats, Team India were yet to get off the mark, hence they needed a boost in the form of a  special match-winning knock.
Batting first, Sachin Tendulkar and Sourav Ganguly gave India a fantastic start as they managed 88 for the first wicket in 15 overs.
Post Sachin's wicket, all the other players contributed in bits and pieces as Sourav fought a lone battle in his 141(144).
Ganguly got out in the 49th over, but he made sure India reached a competitive total of 267-6 in 50 overs.
Anil Kumble led the bowling attack with his 4-40 as India won the match convincingly by 48 runs.
For fighting a lone battle, Sourav Ganguly gets a total of 235.39 batting points. 
---
#3: SACHIN TENDULKAR'S 141(135) | RAWALPINDI | 2004
Runs: 141 | Balls: 135 | Fours: 17 | Sixes: 1
Strike Rate: 104.44 | Batting Points: 245.2 Points
The only knock among the top 5 which ended in a losing cause. However, such was the tenacity of the knock that Sachin Tendulkar was awarded the player of the match for being the lone warrior in the chase of 330.
Chasing 330, Sehwag and Sachin gave India a good start as they took India to 56-0 after 8 overs. But, just as it looked India were getting away, Sehwag's wicket opened the gates for Pakistan.
Except for Sachin, all the other batsmen batting gifted their wickets leaving Sachin alone in the battlefield. However, Sachin Tendulkar didn't let other wickets bother him as he brought India close to a victory.
But, with India requiring 84 off 66 balls, Sachin got out at a wrong time as his splendid knock of 141(135) ended with a mistimed shot off Shoaib Malik.
Yuvraj Singh and Rahul Dravid did try their best, but India fell short of the target by 12 runs. Rahul Dravid was the second highest scorer for India with 36 runs.
Thus, for being the lone warrior, Sachin Tendulkar gets a total of 245.2 batting points. 
---
#2: MS DHONI'S 148(123) | VISAKHAPATNAM | 2005
Runs: 148 | Balls: 123 | Fours: 15 | Sixes: 4
Strike Rate: 120.33 | Batting Points: 274.83 Points
The defining knock of MS Dhoni's career and the knock that gave him the tag of a hard-hitting wicket-keeper batsman.
It was also the same knock in which Dhoni got the inspiration from his first girlfriend as depicted in the movie, MS Dhoni, the Untold Story.
After a string of low scores of 0, 12, 7* and 3 in his first 4 ODIs, MS Dhoni's technique and ability were all in question. That is the reason this knock is regarded as one of the best in his career. 
After a surprise promotion to number 3, the stage was set for MS Dhoni to announce his arrival in World Cricket, and buoy he looked outrageous in that match.
Dhoni hit his first ball for a four, and after that is was no stopping to him. He reached his fifty in just 48 balls, and with his first international century in sight, Dhoni showed no signs of nervousness as he reached his first 100 in just 88 deliveries.
His famous onslaught of 6,6 and 4 to Afridi was the key highlight of his innings. Dhoni finally ended his innings on 148(123) with 15 fours and 5 maximums in the 42nd over. Courtesy of Dhoni's 148, India scored 359 in 50 overs as they won the match by 58 runs.
For his outrageous hitting, MS Dhoni gets a total of 274.83 batting points. 
---
#1: VIRAT KOHLI'S 183(148) | DHAKA | 2012
Runs: 183 | Balls: 148 | Fours: 22 | Sixes: 1
Strike Rate: 123.65 | Batting Points: 319.53 Points
Virat Kohli's breathtaking 183(148) scripted history as Team India recorded their highest successful run chase against Pakistan in ODIs. 
After losing Sehwag in the very first over, the stage was set for the chase master, Virat Kohli to anchor the best chase of his life. Kohli took some time to get into the groove as he scored only 24 runs in his initial 34 balls. But, that was it for Kohli as there was no stopping him that day.
He reached his fifty in 52 balls, and a hundred in 97 balls. He took calculative risks to take India closer to the target. With the equation reading 83 off 60 balls, and Kohli batting on 131(124), Kohli took center stage as he smashed 52 of the 83 runs required to help India chase the target in 48 overs.
The knock of 183 gave rise to famous inferences of two previous captains scoring 183, and then going on to captain India.
For his extraordinary knock, Virat Kohli gets a total of 319.53 batting points. 
---
SPECIAL MENTION:
Sachin Tendulkar's World Cup 2003 knock of 98(75) and Kris Srikkanth's 123(103) in 1987 deserve a special mention in the list of top knocks by Indian batsmen against Pakistan in ODIs. 
Thanks for reading the article! I am sure you guys are as excited as I am for the India vs Pakistan match at the World Cup 2019.
---
ALSO READ:  ICC World Cup 2019: Top 5 Moments from Week 2
---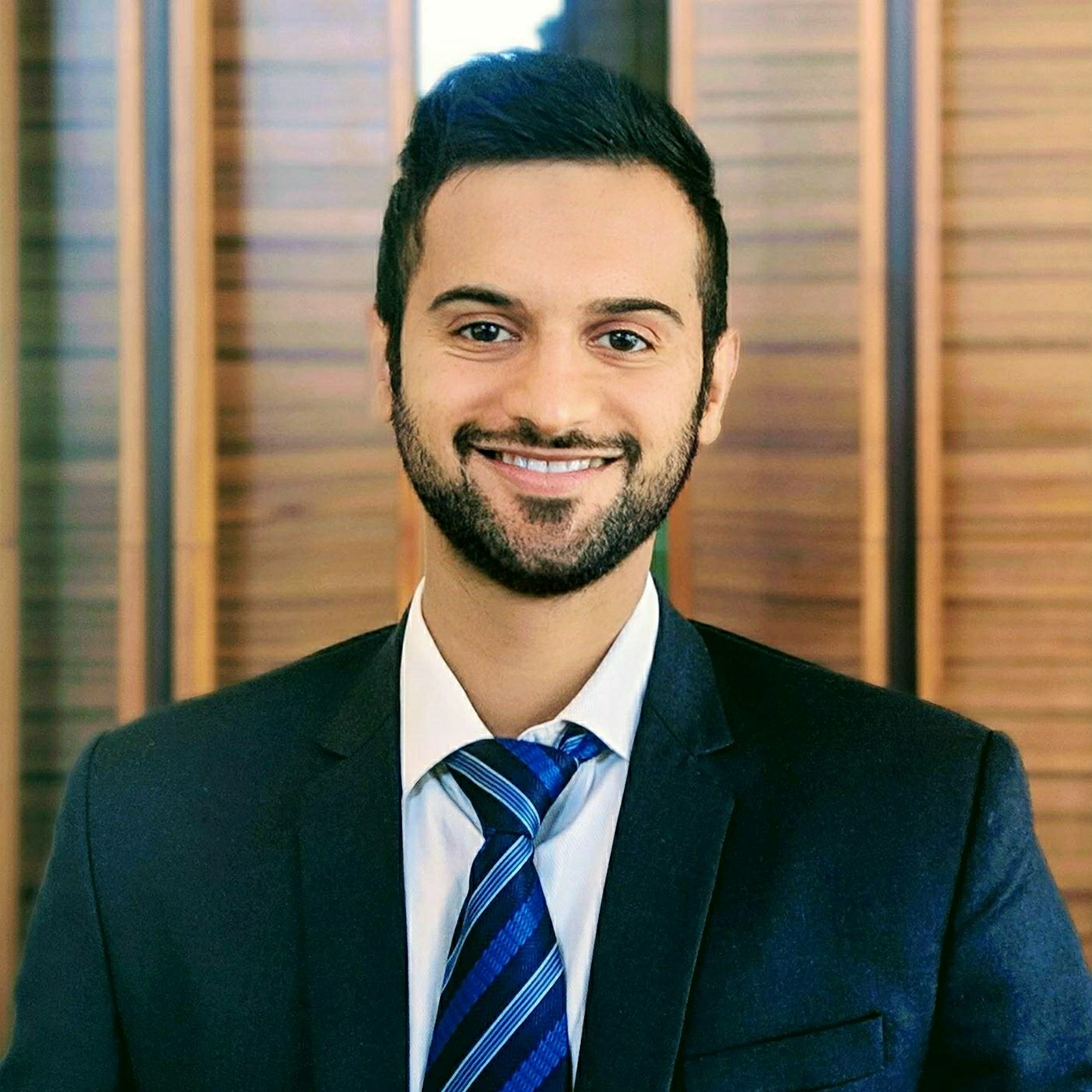 Adesh Kothari is the founder of AK4Tsay1 Cricalytics with over 20 years of experience following Cricket.
Cricket to him is like what Football is to Lionel Messi, Singing is to Lata Mangeshkar, Dancing is to Michael Jackson, and Acting is to Clint Eastwood.
Besides his effervescent love for Cricket, Adesh is an MBA by qualification.