Rohit Sharma to lead a solid team as we look at the strongest predicted squad and players list for India for Asia Cup 2023. 
The Board of Control for Cricket in India Secretary, Mr. Jay Shah concluded a long-pending meeting with the Pakistan Cricket Board's new chairman, Zaka Ashraf. The outcome of the meeting remains the same as we had expected – the Asia Cup 2023 will be conducted in a Hybrid model in Pakistan and Sri Lanka. 
The Asia Cup 2023 schedule is expected to be out soon, and the tournament will commence on August 31 with the grand final on September 17. Most of the matches including all Team India matches shall be conducted in Sri Lanka. A leading company, Real Money Slots has predicted India to be the winner of Asia Cup 2023 with odds at 1.15.
This brings us to the most important question, and that is about Team India's squad. The 50-over Asia Cup 2023 shall act as a prelude to the ODI World Cup 2023, and hence Team India will put forward their strongest squad on paper. But Team India aren't without issues of their own with a lot of players still recovering from injuries.
So, with just around 1 month and a half to go for Asia Cup 2023, let's analyze all probable players in the ODI Squad. Being a multi-nation tournament, Team India will put forward a 15-member squad. So, what could be the strongest predicted squad and players list for Team India for Asia Cup 2023? Well, let's find out in this article. 
Team India's Strongest 15-Member Squad List for Asia Cup 2023
Batters: Rohit Sharma, Shubman Gill, Suryakumar Yadav & Virat Kohli 
The selection of batters for Asia Cup 2023 remains the most important discussion point for Team India. If we talk about the sure short selections as of today, those are Captain Rohit Sharma, Shubman Gill, and Virat Kohli. These three also happen to be our confirmed top-order for all ODI matches.
That leaves us with the position of Shreyas Iyer, who may most likely not recover for Asia Cup 2023. Had Shreyas Iyer been there, he would have easily been a sure shot selection in the ODI squad, But with him not there, India may have to fall back on Suryakumar Yadav, who has the x-factor, but is yet to make a mark in ODIs.
WKs: Ishan Kishan & KL Rahul
Coming to the wicket-keepers, India are currently playing Ishan Kishan and Sanju Samson as their first-choice keepers in the absence of Rishabh Pant and KL Rahul. While Ishan Kishan plays the role of wicket-keeper opener, Sanju Samson plays the role of wicket-keeper middle-order batter. 
But will Rishabh Pant and KL Rahul get fit before Asia Cup 2023? Well, for the record, Rishabh Pant may still need around 3-4 months more to get into the cricket groove. Whereas KL Rahul has already started his rehabilitation at NCA, Bangalore. In all likelihood, KL Rahul should gain fitness ahead of Asia Cup 2023.
With KL Rahul and Ishan Kishan expected to be India's first-choice wicket-keepers, this leaves us with the choice of selection between Sanju Samson and Axar Patel. Will India go with an extra batter and keeper in the form of Sanju Samson, or will they select an extra backup all-rounder in the form of Axar Patel? 
Well, this is one question that doesn't have a straightforward answer. Even if Axar Patel is selected, it is unlikely he will find a place in the playing 11; unless one of Hardik Pandya or Ravindra Jadeja gets injured. However, not selecting an additional all-rounder in the official squad won't be wise. So, expect Axar to play with Sanju Samson in the backups. 
All-rounders: Axar Patel, Hardik Pandya & Ravindra Jadeja
With Axar -Patel expected to be selected, the selection of all-rounders becomes pretty straightforward. Hardik Pandya and Ravindra Jadeja shall continue to be the primary all-rounders for Team India. Whereas Axar Patel shall play the role of the backup all-rounder.
Spinners:

Kuldeep Yadav & Yuzvendra Chahal
Talking about the spinners, the selection is once again straightforward. Kuldeep Yadav and Yuzvendra Chahal are Team India's leading spinners in ODIs, and they shall continue to lead the spin duties for Asia Cup 2023. Between the two, India are more likely to play Kuldeep ahead of Chahal as he complements Jadeja well. 
Pacers:

Jasprit Bumrah, Mohammed Shami, Mohammed Siraj & Shardul Thakur
Talking about the Pacers, the main discussion point shall be about Jasprit Bumrah's fitness. Team India's best pacer is currently at the rehabilitation camp at NCA, Bangalore. As per the current situation, Bumrah is recovering quite well, and he is expected to be fit ahead of Asia Cup 2023.
If Bumrah regains full fitness, he alongside Mohammed Shami and Mohammed Siraj should be the leading pacers in the squad. This leaves us with one spot to choose from. India have Shardul Thakur and Umran Malik as the options for the fourth pacer, but whom will Team India choose?
Well, if we go by the experience of playing in big tournaments, Umran Malik doesn't have any. While Umran is an exciting prospect, and can be the x-factor, India may still prefer experience over youth. So, expect Shardul Thakur to be our fourth pacer ahead of Umran Malik.  
Asia Cup 2023 2023 Strongest 15-Member Squad for Team India:
Batters: Rohit Sharma, Shubman Gill, Suryakumar Yadav & Virat Kohli
WKs: Ishan Kishan & KL Rahul 
All-rounders: Axar Patel, Hardik Pandya & Ravindra Jadeja
Bowlers: Jasprit Bumrah, Kuldeep Yadav, Mohammed Shami, Mohammed Siraj & Shardul Thakur
Standbys: Ruturaj Gaikwad, Sanju Samson & Umran Malik
So, that's about the strongest predicted 15-member squad for Team India for Asia Cup 2023. Overall, the discussions should mostly revolve around the fitness of a few key players. If they recover, the selection headache resolves automatically. In addition, Team India may keep opener Ruturaj Gaikwad, wicket-keeper Sanju Samson, and pacer Umran Malik as backup options. 
Other than the ones mentioned here, India may also keep the likes of Yashasvi Jaiswal, Jaydev Unadkat, Ravi Bishnoi, and Mukesh Kumar in contention for  Asia Cup 2023. These players may find it difficult to get in the final 15, but with injury concerns always on head, these probable players can also come into the picture. 
Thanks for reading! What's your take on the strongest predicted Asia Cup 2023 squad for Team India? Please email your thoughts to business@cricalytics.com
---
ALSO READ: India vs Ireland 2023: Best Squad and Players List for Team India
---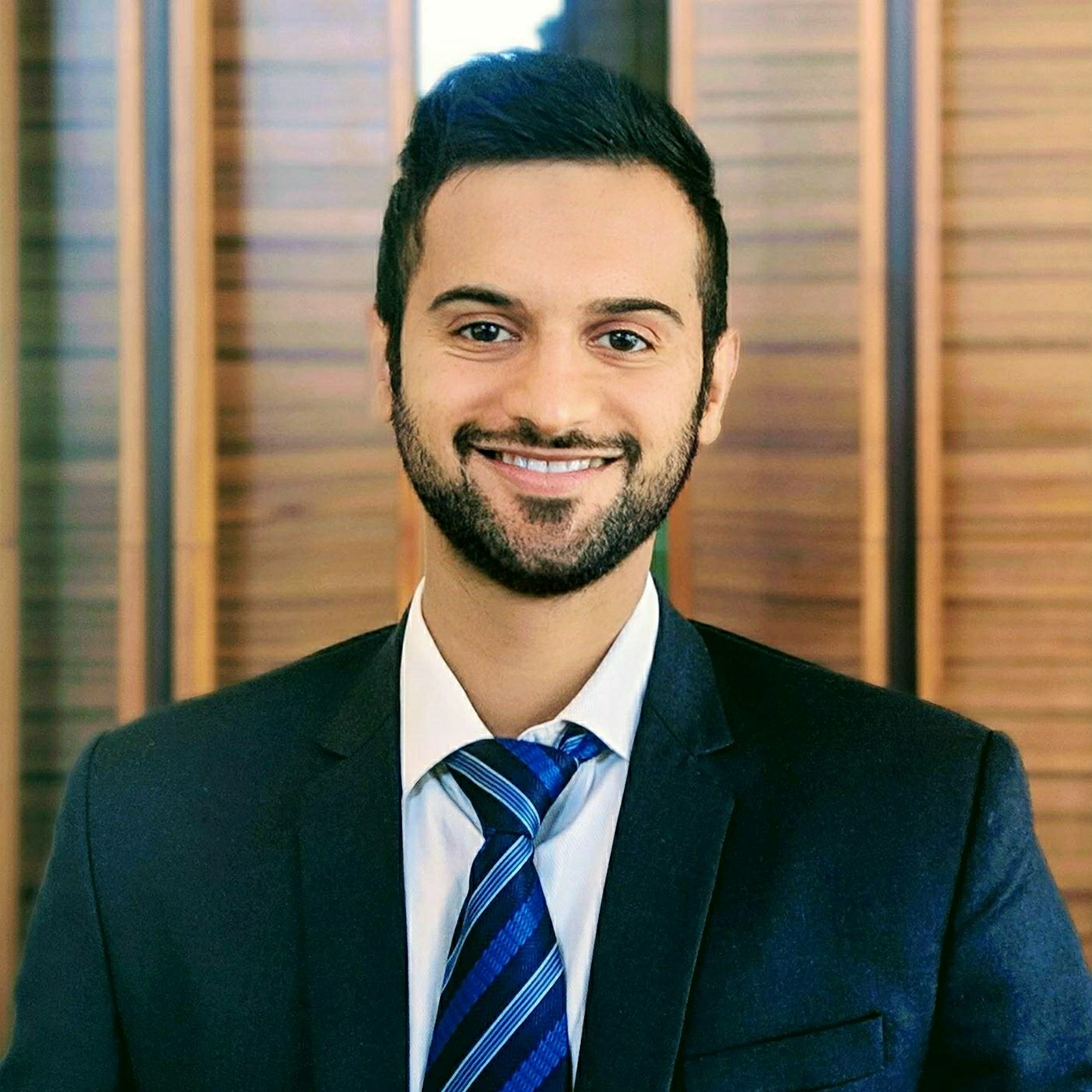 Adesh Kothari is the founder of AK4Tsay1 Cricalytics with over 20 years of experience following Cricket.
Cricket to him is like what Football is to Lionel Messi, Singing is to Lata Mangeshkar, Dancing is to Michael Jackson, and Acting is to Clint Eastwood.
Besides his effervescent love for Cricket, Adesh is an MBA by qualification.