IPL 2020: The Best Playing 11 from the Bottom half of Points Table
KL Rahul to lead, as we take a look at the best playing 11 from the bottom half of the points table for IPL 2020. 
Although there were reservations on how would IPL transpire amidst the COVID-19 crisis, there was utterly no dubiousness on the character of the competition. Known as the best T20 league in the world,  the 2020 edition of IPL reiterated that multiple times even without the crowd. 
With numerous tight encounters and unmatched individual shows, the final four of the tournament could not be locked until the closing day. At the end of it all, Mumbai Indians, Delhi Capitals, Sunrisers Hyderabad, and the Royal Challengers Bangalore went through to the playoffs, while KXIP, KKR, CSK, and RR left strangled in the bottom half. 
It is heartening to note that only 2 points separate the third team and the last team on the points table. This shows that performances were spread across all the eight squads, and that can be seen from the individual performances too. With that in mind, we assemble the best playing 11 from the teams that couldn't qualify for the play-offs for IPL 2020. 
Methodology:
As usual, we have removed any biases or perceptions while selecting the best performing 11. Our robust methodology gives precedence to 'Performance Rating' to select players in the playing 11. We would also stick to the rule of playing only 4 overseas players, and this combination is also given a preference to select the players. 
Openers:
#1: KL Rahul (C&WK) (KXIP)
Inns: 14 || Runs: 670  || Avg: 55.8 || SR: 129.4 || Rating: 8.2
The Orange cap holder of the season, the Captain, and the wicket-keeper of the team, KL Rahul finishes yet another season on a high as a batsman. KL Rahul made sure KXIP get those valuable starts for the middle-order to capitalize, but to his disappointment, he didn't get much support from them.
While KL Rahul of 2018 has been the best version of his batting in IPL with a superb SR and average, the KL Rahul wasn't that bad with 670 runs at an average of 55.8, a decent strike rate of 129.4, and a consistency of 50%. Only if he had been slightly more aggressive, things could have been different for the KXIP.
#2: Mayank Agarwal (KXIP)
Inns: 11 || Runs: 424 || Avg: 38.5 || SR: 156. 5 || Rating: 7.2
Partnering KL Rahul as the opener is his aggressive teammate and statemate, Mayank Agarwal. Ending the season with over 400 runs from just 11 matches with a Strike rate of 156.5 is a commendable effort from Mayank Agarwal. He made sure he complements the 'slow KL Rahul' in the partnership, and that's what differentiates him as the opener.
The talented, Shubman Gill, who finished with over 400 runs was a tough competition for this spot, but his mediocre strike rate of 117 went against him, and thus remains the backup opener of the squad.
Middle-order:
#3: Faf du Plessis (CSK)
Inns: 13 || Runs: 449  || Avg: 40.8 || SR: 140. 8 || Rating: 6.4
Faf du Plessis had a dream run the first half of IPL 2020 having scored over 300 runs from 7 matches. But, he gave disappointing returns in the second-half playing 6 matches, and scoring half the runs. Nevertheless, Faf had his best season yet with 449 runs at an average of 40.8, a strike rate of 140.8, and a consistency of 53.8%.
#4: Ambati Rayudu (CSK)
Inns: 11 || Runs: 359 || Avg: 39.9 || SR: 127. 3 || Rating: 6.2
The choice for the number 4 spot was a crucial one. On one hand, we had the elegant, Sanju Samson, and on the other hand, we had the no '3D' player, Ambati Rayudu. The difference between the two boiled down to consistency. While Rayudu had a consistency of 72.7 with failures in just 3 innings, Sanju Samson had a mediocre consistency of 35.7%. Had Rayudu not got injured after the first match, he could have made a huge difference for CSK; similar to what he did in IPL 2018. 
#5: Nicholas Pooran (KXIP)
Inns: 14 || Runs: 353 || Avg: 35.8 || SR: 169.7 || Rating: 6.4
The attacking number 5 position had two superb contenders in the form of KXIP's Nicholas Pooran and KKR's Eoin Morgan. If you compare the specs, Morgan has more runs and a better average in as many matches, but it is the aggressive nature of Pooran combined with a better consistency that differentiates him from Morgan. Pooran has scored a total of 353 runs at a stunning strike rate of 169.7. He gave the much-needed impetus to the batting of KXIP, and it made a huge difference many times. 
All-rounders:
#6: Rahul Tewatia (RR)
Inns: 14 || Runs: 255 || Wkts: 10 || Rating: 6.1
Probably the easiest of the selections, Rahul Tewatia was a stand-out performer for Rajasthan Royals alongside Jofra Archer. For the struggling top-order, Rahul Tewatia came as a dependable lower-order batsman in whatever opportunities he got. His consistency of 70% combined with 2 match-winning knocks speaks volumes. Moreover, he has 10 wickets to his name to complement his batting including two 3-wicket hauls.  
#7: Ravindra Jadeja (CSK)
Inns: 11 || Runs: 232 || Wkts: 6 || SR:  171.9 || Rating: 4.6
The value of Ravindra Jadeja doesn't lie in the total number of runs or wickets, which aren't so good overall, but his value lies in the quick-fire knocks he played lower down the order, which made a huge difference between winning and losing. To complement that is his strike rate of 171.9; fourth-best in the competition, and second-best with players over 200 runs.  
#8: Sam Curran (CSK)
Inns: 14 || Runs: 186 || Wkts: 13 || Rating: 5.7
While Ravindra Jadeja showed his value as a batsman down the order, Sam Curran appended that with good bowling performance. While in the batting, he didn't disappoint with 186 runs at a strike rate of 131.9, Curran was easily CSK's best bowler having taken 13 wickets at an average of 26.5, and an economy rate of 8.2, which isn't bad as he usually bowled at the start or at the death. 
Bowlers:
#9: Jofra Archer (RR)
Inns: 14 || Wkts: 20 || Avg: 18.3 || ER: 6.6 || Rating: 7.2
The best bowler in the bottom half of the points table and also the most valuable player among the bottom four teams, Jofra Archer was the torch-bearer for the diminishing campaign of Rajasthan Royals. He was fearless, aggressive, and bowled with raw pace in the entire campaign.
Until the league stage, he was also in the contention of the purple cap, but he won't feel too bad losing out on it.  Overall, Archer managed 20 wickets from 14 innings at an economy rate of 6.6 and consistency of 78.6%. 
#10: Varun Chakravarthy (KKR)
Inns: 13 || Wkts: 17 || Avg: 20.9 || ER: 6.8 || Rating: 6
The best spinner among the bottom-ranked teams, and KKR's most valuable player, Varun Chakravarthy has had an inspirational comeback after all the bad word of mouth being spread in 2019 for his high cost. Such was his impressive performance that he not only overshadowed Sunil Narine and Kuldeep Yadav but he got a national team call. He bowled the best spell of the tournament in 5/20, and kept things tight in the middle-overs with an economy rate of 6.8, and also ending up on 17 wickets. 
#11: Mohammed Shami (KXIP)
Inns: 14 || Wkts: 20 || Avg: 23 || ER: 8.6 || Rating: 5.9
If not for his economy rate, Mohammed Shami has had an impressive season. Whenever he came to bowl, be it Powerplay or middle-overs or death overs, he looked like taking a wicket. As a result, he ended up taking 20 wickets from 14 outings at an economy rate of 8.6, and a consistency of 57.1%. Only if his economy rate was on the lower side, he could have been more lethal, and thus more valuable for KXIP. 
Special shout-out to Ravi Bishnoi for his amazing display of bowling in his debut season. The lad has the Cricketing brain to succeed, and with proper guidance and more variations, he will only improve. 
So, that completes the best playing 11 for IPL 2020 from the bottom half of the points table. 
IPL 2020: Best Playing 11 from the Bottom-half of Points Table:
KL Rahul (C&WK), Mayank Agarwal, Faf du Plessis, Ambati Rayudu, Nicholas Pooran, Rahul Tewatia, Ravindra Jadeja, Sam Curran, Jofra Archer, Varun Chakravarthy, and Mohammed Shami.
Reserves: Shubman Gill, Eoin Morgan, Shardul Thakur, and Ravi Bishnoi. 
Thanks for reading! What's your best playing 11 for IPL 2020 from the bottom half of the points table? Please email your thoughts to business@cricalytics.com
---
ALSO READ: Exclusive: Top 5 Most Unique Records to have occurred in IPL 2020
---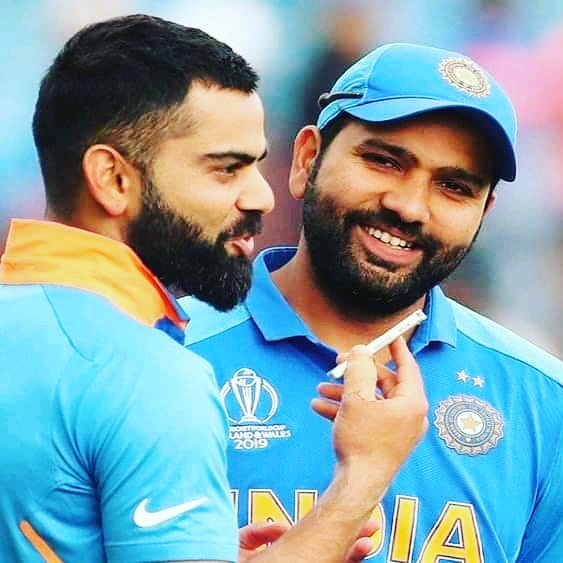 This is the official user profile for AK4Tsay1 Cricalytics