Download Confirmed Official Schedule for ODI World Cup 2023
India vs Pakistan on October 15 as we look at the confirmed official schedule download for ODI World Cup 2023.
100 days to go for the marquee event of the year, and the ICC in consultation with the BCCI has finally announced the official schedule for ODI World Cup 2023. The biggest International tournament that happens every 4 years shall begin on October 05, and will conclude on November 19 in Ahmedabad.
The tournament will kick-start on Thursday, October 5 with the last World Cup finalists, England and New Zealand. Hosts India will be beginning their campaign with a match against Australia on October 08. Meanwhile, as predicted by leading website Betway, India are favourites to win the WTC with odds at 1.24. 
In terms of timings, the Day/Night matches shall begin at 2 pm IST. Whereas the day matches shall begin at 10:30 am IST. In all, we have 6 Day matches and 42 D/N matches. India, England, and South Africa are the only three teams that won't play any day match. Whereas Bangladesh will play a total of three, day matches. 
ODI World Cup 2023 Format:
A total of 48 matches will be played in a span of 45 days. The format is similar to ODI World Cup 2019 with a total of 45 group stage matches, 2 semi-finals, and 1 final. 10 teams will be participating in the tournaments like last time. Each team will every other team once in the Group stage. The top 4 teams based on the points table will then proceed to the Semi-finals. 
In terms of teams, 8 teams including hosts India have directly qualified for the World Cup based on the Cricket World Cup Super League standings. The pre-qualified teams include India, Afghanistan, Australia, Bangladesh, England, New Zealand, Pakistan, and South Africa. Two more teams will qualify once the ODI World Cup 2023 qualifiers event concludes. 
Coming to the venues, a total of 10 venues have been chosen for the marquee event. The list includes Ahmedabad, Bengaluru, Chennai, Delhi, Dharamsala, Hyderabad, Kolkata, Lucknow, Mumbai, and Pune. Except for Hyderabad which will host 3 matches, the rest 9 cities will host 5 matches each. 
ODI World Cup 2023 Team India Schedule:
Coming to the schedule for Team India, most of the matches are scheduled on Sunday for better revenue realization. India will be playing 6 matches on Sunday, 2 on Thursday, and 1 on Saturday. Here's the official schedule for Team India for ICC ODI World Cup 2023.
08 October – India vs Australia @ Chennai, 2 pm IST

11 October – India vs Afghanistan @ Delhi, 2 pm IST

14 October – India vs Pakistan @ Ahmedabad, 2 pm IST

19 October – India vs Bangladesh @ Pune, 2 pm IST

22 October – India vs New Zealand @ Dharamsala, 2 pm IST

29 October – India vs England @ Lucknow, 2 pm IST

02 November – India vs Qualifier 2 @ Mumbai, 2 pm IST

05 November – India vs South Africa @ Kolkata, 2 pm IST

12 November – India vs Qualifier 1 @ Bengaluru, 2 pm IST
Other than the matches mentioned above, Team India will also play 2 warm-up matches ahead of the tournament. While India will play England on September 30 in Guwahati, they will play Qualifier 1 on October 3 in Trivandrum.
Meanwhile, Pakistan are reluctant to travel to Mumbai given their history with the city and security concerns. So, in case Pakistan qualify for the semi-final, their match may be shifted to Kolkata, and not Mumbai. More details will be known as we move closer to the tournament.  
Thanks for reading! Looking at the official schedule download, which matches are you most excited about in ODI World Cup 2023? Please email your thoughts to business@cricalytics.com
---
ALSO READ: WTC 2023: World Test Championship Best 11 of the Tournament
---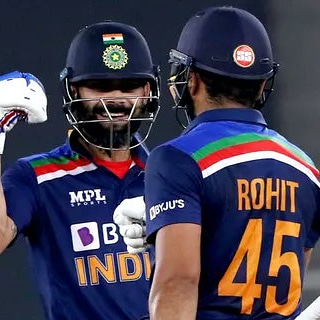 Adesh Kothari is the founder of AK4Tsay1 Cricalytics.
Cricket to him is like what 'Football is to Lionel Messi', 'Singing is to Lata Mangeshkar', 'Dancing is to Michael Jackson', and what 'Acting is to Clint Eastwood'.
Besides his effervescent love for Cricket, Adesh is an MBA by qualification.