Shreyas Iyer and Yuzvendra Chahal, the hot favorites as we look at the unlucky playing 11 to miss being a part of the T20 World Cup for 2021 for Team India.
IPL 2021 may be the center stage of all the attractions at the moment, but in a week's time from now, the focus will shift to the T20 World Cup 2021. Indian fans are currently bifurcated between 8 teams, but will come together with a mission to have India win their second T20 World Cup Trophy.
For Team India, they have already selected their first-choice 15 for the T20 World Cup. While 12-13 names were definitely deserving and were on the radar, 2-3 selections are questionable. Interestingly, IPL 2021, which is the pinnacle T20 tournament across the world has seen those Indian players performing exceptionally well that are not a part of the squad.
Having said that, we take a look at playing 11 that was just unlucky to miss out on the bus for the T20 World Cup 2021 for Team India. The 11 players in this article are selected purely on the basis of the current IPL form. While some of the players would have anyway not been a part of the final 15, the intention behind the article is to expose Team India's bench strength.
Please note, Washington Sundar and T Natarajan are not considered in this playing 11 as Sundar is currently injured, and T Natarajan is out due to covid. Moreover, they are also not a part of IPL 2021. 
Top-order
#1: Shikhar Dhawan
Shikhar Dhawan would be the top-priority batsman that should have been on the bus to the T20 World Cup. He has been in the hottest form in the last two years in IPL, and has scored runs in abundance. Even the current IPL has seen Dhawan as the front runner for the Orange cap contenders.
Just before the second leg of IPL 2021, Dhawan was selected as the Captain of Team India's tour of Sri Lanka. But just after the series when the squad was announced, Dhawan was surprisingly omitted. Ideally, Dhawan should have been selected in place of Ishan Kishan.
#2: Ruturaj Gaikwad
Ruturaj Gaikwad may not have been among the probables for the T20 World Cup, but Gaikwad has been the most impressive youngster in IPL 2021. The consistency and temperament shown by Gaikwad have been exceptional. With 521 runs from 13 innings at an average of 48, Gaikwad is not only the Orange Cap contender but is almost confirmed to win the Emerging Player of the Year award.
#3: Mayank Agarwal
Similar to Shikhar Dhawan, Mayank Agarwal has been one of the consistent performers in IPL in the last two years. His partnership with KL Rahul has been the biggest positive for PBKS this season. Although Mayank was not among the top 20 probables for T20 World Cup, he was definitely the second or third-choice backup opener for Team India.
Middle-order
#4: Shreyas Iyer 
When selectors announced the squad, one of the biggest questions was the absence of Team India's regular number 4 player, Shreyas Iyer. Since 2019, Shreyas Iyer has been a regular member of Team India's squad in the limited-overs format. Even as Shreyas performed well for India, selectors went ahead with Suryakumar Yadav, who impressed everyone in IPL, and a few International matches.
#5: Sanju Samson
Team India's third-choice wicket-keeper, and probably the most talked-about talented youngsters in India, Sanju Samson is another player who is unlucky to miss out on Team India's squad. Having impressed in IPL and Domestic circuit, Sanju has been on Team India's radar for a couple of years now.
However, even after being given a good number of matches, Sanju Samson was never consistent, and was never able to perform well to keep getting regular chances. While IPL 2021 has been his best year yet in IPL due to RR captaincy, it will take such seasons for Sanju Samson to make his way back to the Indian Team.
Finishers
#6: Nitish Rana
The thing about Team India's current situation is that there are only two good finishers in the form of Hardik Pandya and Ravindra Jadeja. But there is actually no good backup available. The only good option available is Axar Patel, who is more of a bowling all-rounder. So, among the other players performing current, the only sensible option is Nitish Rana.
Ever since the second leg started, Nitish Rana has been playing as a finisher for KKR. While he hasn't done exceptionally well, he has done good playing a few good knocks. Overall, however, Rana has been an above-average performer in IPL in the last few years. But being a good part-time bowler, Rana at 6 makes for a good choice.
#7: Shardul Thakur
While Rana as an all-rounder was a tough player to select, there's literally no other good all-rounder in India who has been performing well, and is as good as Hardik Pandya or Ravindra Jadeja. That's where Lord Shardul makes a cut. A bowling all-rounder coming in at 7, Shardul can be a good pinch hitter in the squad.
Shardul has been selected in the reserves for Team India for the T20 World Cup, but should have definitely been a part of the final 15 in place of Ravichandran Ashwin or Axar Patel. Shardul has also been quite impressive playing in the IPL or for Team India in the last couple of years. He has also contributed quite well with the bat when given an opportunity.
Bowlers
#8: Deepak Chahar
Similar to Shardul, Deepak Chahar has been one of the regular bowlers for Team India and CSK. Overall, Deepak is selected in the reserves for Team India, and rightly so. His performance in the last two years has been decent, and almost in line with that of Shardul Thakur; although a touch short.
#9: Harshal Patel
Purple Patel as they call him has been the most impressive death-overs bowler in IPL. The low dipping yorkers have been the deadliest weapon for Patel, and that has accounted for 70-80% of his wickets. Although Harshal isn't among the probables for Team India, he could be the wild card entry for Team India. He could have been the best answer to Team India's death bowling alongside Jasprit Bumrah. 
#10: Avesh Khan
Another youngster who has been extremely impressive this year in IPL is Avesh Khan. While Harshal Patel mostly dominated the death bowling, Avesh Khan felt like a complete bowler. Be it Powerplays, Middle overs, or death Overs, Avesh performed everywhere. If not for Ruturaj Gaikwad, Avesh would have definitely deserved the Emerging Player of the Year winner.
#11: Yuzvendra Chahal
If there is one player that definitely deserves to be in T20 World Cup, it is Yuzvendra Chahal. 'Fast spinner' was the term used by the selectors while explaining Chahal's exclusion. But they can't have the same opinion after seeing Yuzi Chahal's performance in IPL 2021.
Even in IPL 2020, which was scheduled in UAE, Yuzi Chahal was the best Indian spinner. Given that Team India has a chance to select their squad until October 10, it would not be a surprise if Yuzvendra Chahal is recalled in the squad. If he does, any of the current players might get excluded with Ashwin having the maximum possibility.
Unlucky Playing 11 to Miss T20 World Cup 2021 for Team India:
Shikhar Dhawan, Ruturaj Gaikwad, Mayank Agarwal, Shreyas Iyer (C), Sanju Samson (WK), Nitish Rana, Shardul Thakur, Deepak Chahar, Harshal Patel, Avesh Khan & Yuzvendra Chahal
Thanks for reading! What's your playing 11 for Team India for T20 World Cup 2021? Please email your thoughts to business@cricalytics.com
---
ALSO READ: Team India Official Squad for T20 World Cup 2021 – MS Dhoni as Mentor
---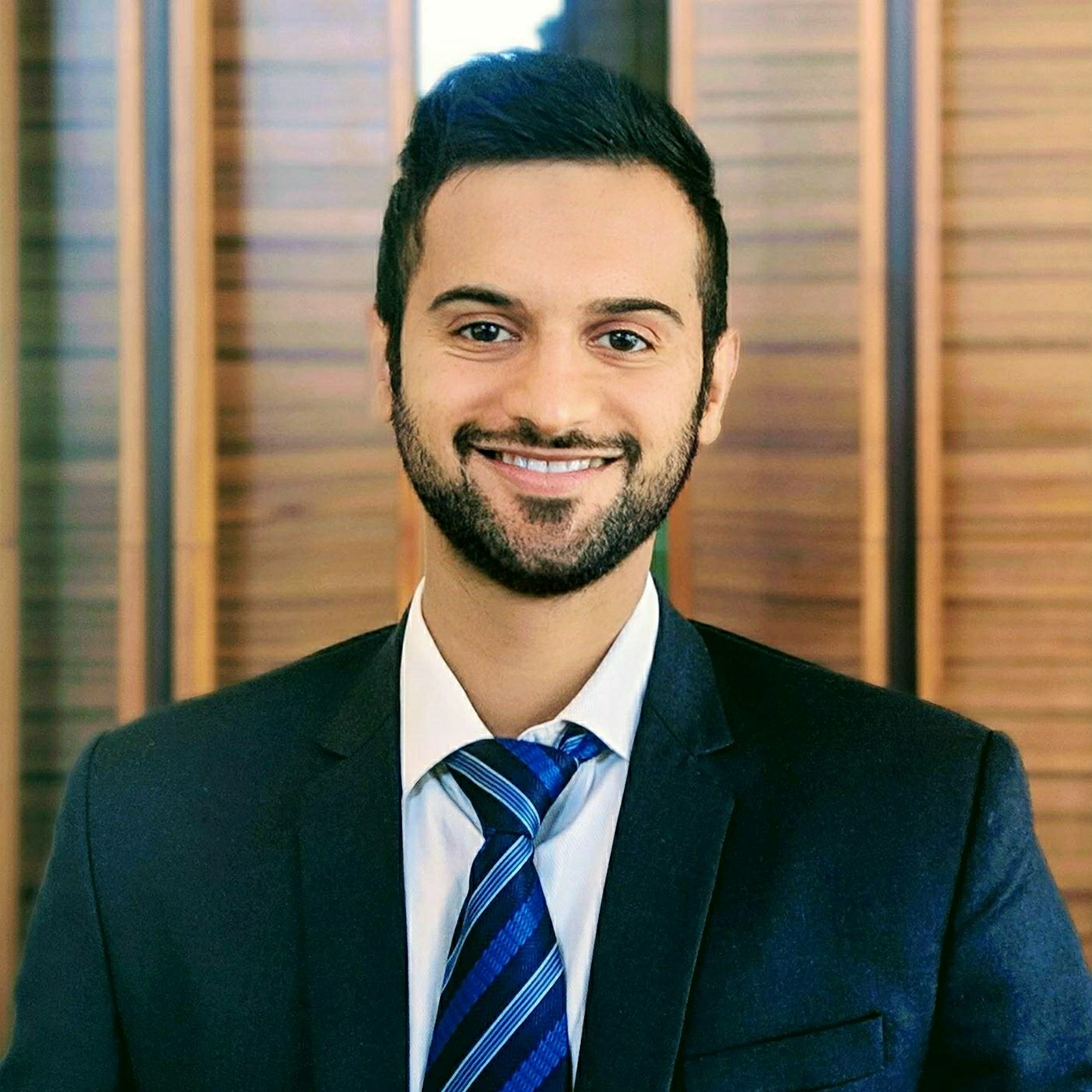 Adesh Kothari is the founder of AK4Tsay1 Cricalytics with over 20 years of experience following Cricket.
Cricket to him is like what Football is to Lionel Messi, Singing is to Lata Mangeshkar, Dancing is to Michael Jackson, and Acting is to Clint Eastwood.
Besides his effervescent love for Cricket, Adesh is an MBA by qualification.