Asia cup 2023: The Unlucky or Missing Players 11 for Team India
Rishabh Pant, the most unfortunate as we look at the unlucky players 11 for Team India that will miss the Asia Cup 2023. 
The Board of Control for Cricket in India (BCCI) announced a strong 17-member squad for Team India for Asia Cup 2023. While the overall squad seems to be on the expected lines, given the limit to the squad, there are a few quality players that are missing from the squad that will fly to Sri Lanka.
The last two years have been quite interesting for Team India. A lot of tough calls have been made, and given the extent of injuries that the players have been exposed to, we have seen a lot of players not only making their debut, but also making a mark in International cricket to be their first-choice players. 
Given the addition of new players and a lot of injuries to existing ones, we will explore 11 players, who were in contention or had the potential to be in contention for Asia Cup 2023, but have been left out for one or the other reason. We can call them the unlucky players for Team India for the Asia Cup 2023. Also, as per the leading website, Betway Satta, the loss of these players has reduced India's odds from 1.15 to 1.25.  
Team India Unlucky Players 11 for Asia Cup 2023
ICC Tournament Specialist Shikhar Dhawan
If there is one name that India may miss the most, it is Shikhar Dhawan. Dhawan, as we all know has been a key player for Team India in ICC Tournaments. He was in contention for the ODI team until last year, but with the rise of Shubman Gill, Team India decided to move on from Dhawan. He could still have been a backup opener, but with the lack of wicket-keeper options, Ishan Kishan got the opportunity. 
Backup Batters Ruturaj Gaikwad and Rinku Singh
Even after playing less International cricket, Ruturaj Gaikwad is already the vice-captain of the Indian T20I team and Captain of the Asian Games squad. Team India trust Ruturaj's skills, but with so many openers in place, Ruturaj, who hasn't played a lot of ODIs couldn't find a place in the ODI squad. 
Team India made an out-of-the-box selection in the form of Tilak Varma. Similar to Tilak, Rinku Singh is a calm-headed player with a focus on process. He immediately impressed in his first T20I outing with a match-winning knock. Given his focus as a finisher, Rinku could have also been a great value add, had the Indian team kept him in contention at the least.  
Backup wicket-keeper Sanju Samson
If there is one format where Sanju Samson has excelled so far, it is the ODI format. The current Rajasthan Royals Captain averages over 50 and strikes above 100 in ODIs. But unfortunately, India selected a left-handed batter in the form of Tilak Varma above Sanju Samson. While Sanju is still in reserves, he could only get the nod if KL or Kishan are ruled out.  
Unlucky Rishabh Pant
It's unfortunate and unlucky at the same time as India's best wicket-keeper misses out on Asia Cup 2023 due to injury from a car accident. Such is the state of Indian cricket at the moment that KL Rahul, a part-time wicket-keeper is going to be the lead wicket-keeper for India. Had Rishabh been there, he would have easily don the wicket-keeper role, while batting at 4 or 5.
Backup All-rounder Washington Sundar
Injury, injury, and more injuries! That's how it's been the career of 23-year-old Washington Sundar. Once the third-best all-rounder in India has now now where near selection in either ODIs or Tests. Given the lack of an off spinner, Sundar could have played that role. But with a lack of game practice, India went ahead with Axar as the backup all-rounder. 
Backup Spinners Ashwin and Chahal
Tournament after tournament, Yuzvendra Chahal keeps missing out on India's main squad. Asia Cup 2023 should have seen his name, but India went ahead with 6 pacers and only 3 spinners. Similarly, Ashwin, who may not have been in contention for the ODI team, but similar to T20 World Cup 2022, could have got the nod as a lower-order batter and only off spinner.
Backup Pacers Arshdeep, Umran and Mukesh
Team India selected as many as six pacers in the squad. With such an abundance of pacers, the likes of Arshdeep Singh, Mukesh Kumar, and Umran Malik miss out on the Asia Cup 2023 squad. Arshdeep is the only left-arm pacer in India's probables. Whereas Umran Malik has been overlooked after failing to impress in ODIs and T20Is Similarly, Mukesh only recently made his ODI debut, but is only considered as a backup pacer.  
Team India Unlucky Players 11 to Miss Asia Cup 2023:
Shikhar Dhawan, Ruturaj Gaikwad, Sanju Samson, Rishabh Pant (wk), Rinku Singh, Washington Sundar, Ravichandran Ashwin, Mukesh Kumar, Arshdeep Singh, Umran Malik & Yuzvendra Chahal
So, that's about Team India's unlucky players 11 to miss the bus for ACC's Asia Cup 2023. Overall, of the shown 11 players, Yuzvendra Chahal, Shikhar Dhawan, Rishabh Pant, and Sanju Samson are the biggest loss for India. While one is the only wrist spinner among probables, the other three are the best keepers/batters available in India. 
Thanks for reading! Which players do you consider unlucky to miss Asia Cup 2023 squad for Team India? Please email your comments to business@cricalytics.com
---
ALSO READ: Asia Cup 2023: Strongest Predicted Playing 11 for Team India
---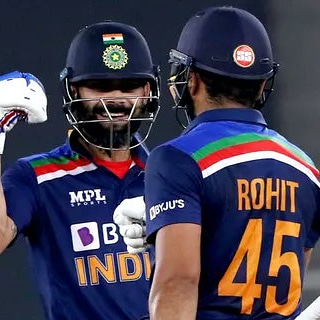 Adesh Kothari is the founder of AK4Tsay1 Cricalytics.
Cricket to him is like what 'Football is to Lionel Messi', 'Singing is to Lata Mangeshkar', 'Dancing is to Michael Jackson', and what 'Acting is to Clint Eastwood'.
Besides his effervescent love for Cricket, Adesh is an MBA by qualification.