Exclusive: Women's T20 World Cup 2020 Team of the Tournament
Shafali Verma to open with Alyssa Healey as we find the Women T20 World Cup 2020, the team of the tournament.
The celebration of one of the most prestigious tournaments in women's cricket, the T20 World Cup, witnessed a fantastic rise in popularity with the support received from across the globe, and from all the communities; thanks to the Indian Women cricket team's performance in the group stage.
As the first-time finalists, Team India took on the 6-time finalists, Australia in a dream final, and in a hope to do the unthinkable, the pressure of the finals got the better of the talented, Indian Women cricket team as practically everything went wrong for them in the finals.
The 5-time champions, however, did nothing wrong in the finals. The openers, Alyssa Healy and Beth Mooney batted with aggression, and then the bowlers bowled with proper plans to keep the Indian batswomen in check. In the end, a stiff target of 185 was too much as India were bundled out for just 99 runs.
In this short but sweet tournament that saw teams play 4 group stage matches, and 2 knockout matches, there were many exceptional performances with the bat and ball. However, the majority of the good batting performance came from the openers with middle-order contributing hardly anything.
Similarly, Spinners dominated the tournament with some brilliant bowling, and accounted for the maximum number of wickets. Pacers, on the other hand, saw very limited good performances, and those are the ones who make the team. So, as we review the performance of the entire tournament, let's look at the Women T20 World Cup 2020 Team of the Tournament.
Please note, players who have played at least 4 innings are considered for evaluation. Also, to remove any biases and perception, we have kept things simple by selecting the team based on the performance rating, which we feel is the most comprehensive way of selecting a team. 
Openers:
Shortlist: Shafali Verma, Alyssa Healy, Beth Mooney, Chamari Atapattu & Sophie Devine
#1 Shafali Verma (India) 
Inns: 5 || Runs: 163 || Avg: 32.6 || SR: 158.3
Rating: 7.9
The 16-year-old talented dynamite from India, Shafali Verma literally lit the T20 World Cup with her atrocious hitting ability. While the entire Team India's performance was on one side, Shafali Verma's performance was on the other side overpowering them. 
Shafali showed extreme aggression in her approach, and she was consistent too in all the games except for the final. Overall, she managed to score a total of 161 runs at a mind-boggling strike rate of 158.3; the highest among players with >50 runs. So, Shafali is our first opener, and she gets a rating of 7.9 for her performance. 
#2 Alyssa Healy (WK) (Australia) 

Inns: 6 || Runs: 236 || Avg: 39.3 || SR: 156.3
Rating: 8.3
Partnering Shafali is another attacking wicket-keeper opener from Australia, Alyssa Healy. Just like Shafali, she was lit with her hitting ability. While Shafali failed in the final, Alyssa's knock of 75(39) could go down as one of the best knocks in the finals. It was her knock that changed the momentum of the game completely. 
Overall, Alyssa scored a total of 236 from 6 innings at an average of 39.3, and a strike rate of 156.3; second-best among players with >50 runs. So, Alyssa Healy is our second opener, and she gets a rating of 8.3 for her performance.
Middle-order

 
Shortlist: Beth Mooney, Natalie Sciver, Heather Knight & Meg Lanning
#3 Beth Mooney (Australia) 
Inns: 6 || Runs: 259 || Avg: 64.8 || SR: 125.1
Rating: 8
Such has been the performance of the middle-order in this T20 World Cup that we are left with no option than to play Beth Mooney at number 3, who ended the tournament as the leading run-scorer with 261 runs.
Beth complemented Alyssa perfectly, and played second-fiddle to her on most of the occasions. She would act as a perfect number 3, and would be responsible to hold the middle-order together. Moreover, Mooney gets a rating of 8 for her performance.
#4 Natalie Sciver (England) 
Inns: 4 || Runs: 202 || Avg: 67.3 || SR: 113.5
Rating: 9.3
The middle-order saw a strong performance from only two players, and both belonged to England. Natalie Sciver, the first of the two strong middle-order players had a superb tournament with the bat having scored a total of 202 runs from just 4 innings at an average of 67.3. 
Before the finals, she was the leading run-scorer of the tournament, and if she had got another opportunity in the rain-affected semi-finals, things could have been different for her. Nevertheless, for being the best batswoman of the tournament, Natalie Sciver gets a rating of 9.3.
#5 Heather Knight (C) (England) 
Inns: 4 || Runs: 193 || Avg: 64.3 || SR: 136.9
Rating: 8.5
The Captain of the side, and the pillar of the middle-order, Heather Knight lit the scenes during her century knock of 108(66). She didn't stop there as another blazing fifty made sure England reach the semis. Overall, Heather scored 193 runs at an average of 65.3, and a strike rate of 136.9. Heather Knight gets a rating of 8.5 for her performance. 
All-rounder
#6 Deepti Sharma (India) 
Inns: 5 || Runs: 116 || Wkts: 4 || Rating: 3.8
The silent member of the successful campaign for Team India, Deepti Sharma went about her business without creating too much of holla. She scored 116 runs to her name in addition to 4 wickets. While her performance may not be extraordinary, of all the all-rounders, Deepti Sharma looked the best one with a rating of 3.8.
Bowlers: 
#7 Amelia Kerr (New Zealand) 
Inns: 4 || Wkts: 6 || Avg: 12.3 || ER: 4.6
Rating: 8.2
A very tough selection as on one end we had Jess Jonassen, whose performance in the finals was extraordinary, and had a good World Cup overall, and on the other hand, we had Amelia Kerr with cunning leg-breaks, and a superb economy rate.
But, Analyzing overall performance, Amelia Kerr performed in all the matches even though her wickets column isn't that heavy. But, a superb economy rate of 4.6 gets Amelia Kerr a rating of 8.2 for her performance, and thus the third spinner spot. 
#8 Sophie Ecclestone (England) 
Inns: 4 || Wkts: 8 || Avg: 6.1 || ER: 3.2
Rating: 10
Hands down the best bowler of the tournament, Sophie Ecclestone was excellent on all fronts. An astonishing average of 6.1, an economy rate of 3.2, and a consistency of 100% helped Sophie Ecclestone secure a rating of 10. Moreover, her 4 spells read 2/19, 1/11, 2/12, and 3/7 with all 4 being economical and effective spells.  
#9 Poonam Yadav (India) 
Inns: 5 || Wkts: 10 || Avg: 11.9 || ER: 5.9
Rating: 7.5
Poonam Yadav started the tournament with a fantastic 4-fer, and then followed with another match-winning performance. But, her performance in the other 3 matches was way below-par as it yielded just 2 wickets.
Overall, however, Poonam had a really good World Cup, and it was for her performance in the first two matches that helped India reach the finals. Thus, Poonam Yadav gets a rating of 7.5 for her performance. 
#10 Anya Scrubsole (England) 
Inns: 4 || Wkts: 8 || Avg: 10.6  || ER: 6.1
Rating: 8
One of the two pacers to have impressed in the tournament, Anya Scrubsole performed really well for the England Cricket team. She had two match-winning spells, and one economical spell to go with. Overall, she managed to take 8 wickets at an average of 10.6, and an economy rate of 6.1. Anya Scrubsole is our first pacer with a rating of 8. 
#11 Megan Schutt (Australia) 
Inns: 6  || Wkts: 13 || Avg: 10.3 || ER: 6.3
Rating: 8.7
The leading wicket-taker of the tournament, Megan Schutt aged like a wine in the tournament. She was taken to shambles by Indian batswomen in the first T20I, but after that, she managed to take 13 wickets from 5 outings. 
Her performance in the final was extraordinary, and she was the main reason why Australia won the T20 World Cup. So, finishing as the leading wicket-taker, Megan Schutt gets a rating of 8.7.
#12th Woman- Chamari Atapattu (Sri Lanka) 
Inns: 4 || Runs: 154 || Avg: 38.5 || SR: 135.1
One of the many openers who had a fantastic tournament with the bat, Chamari Atapattu performed in all the 4 matches she played. It was a very tough call to leave her out, but given her competition, she missed out on account of not playing the knock-out matches. Hence, Chamari Atapattu is the 12th woman in the team. 
The ICC Women T20 World Cup 2020 Team of the Tournament: 
Shafali Verma, Alyssa Healy (WK), Beth Mooney, Natalie Sciver, Heather Knight (C), Deepti Sharma, Amelia Kerr, Sophie Ecclestone, Poonam Yadav, Anya Shrubsole & Megan Schutt. 
As we conclude, we should be very happy with the kind of response the Women's cricket received throughout this tournament. We just hope, we see more people looking forward to the Women's cricket in the future. 
Thanks for reading! What changes would you do to the Women T20 World Cup 2020 Team of the Tournament? Please. let us know in the comments section! 
---
ALSO READ: IPL 2020 Exclusive: Rating the Strongest Playing XI of Each Team
---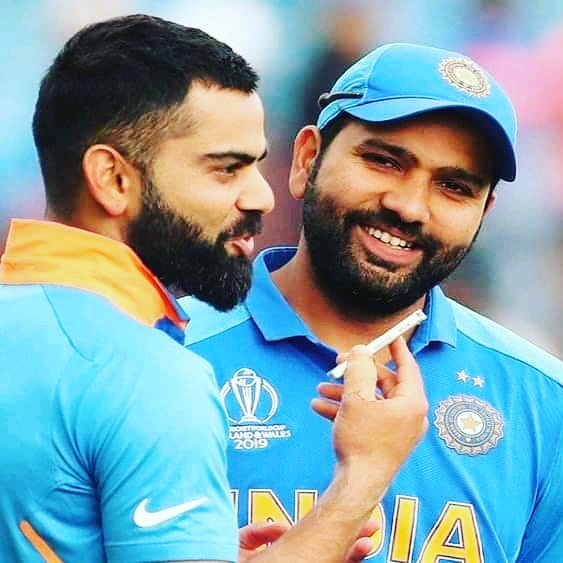 Adesh Kothari is the founder of AK4Tsay1 Cricalytics.
Cricket to him is like what 'Football is to Lionel Messi', 'Singing is to Lata Mangeshkar', 'Dancing is to Michael Jackson', and what 'Acting is to Clint Eastwood'.
Besides his effervescent love for Cricket, Adesh is an MBA by qualification.
Comments