IPL 2020: Most Valuable Player Report Card by Cricalytics
Kagiso Rabada edges Jofra Archer in a tough fight as we look at the Most Valuable Player report card for IPL 2020. 
The 'Most Valuable Player Award' is a prestigious award being given to a player who has contributed the best by combining all the three categories- bowling, batting, and fielding. Over the years, we have seen these awards being officially given to players like Chris Gayle, Shane Watson, Sunil Narine, Ben Stokes, and the latest being awarded to Andre Russell.
If you have observed, the award has been mostly won by all-rounders as they contribute well in all the three departments, and hence in the last decade, only Virat Kohli in 2016 won it on the basis of his exceptional batting display, aggregating over 900 runs.
So, what has IPL 2020 in store for us? Who has been the most exceptional performer this season having contributed ell in all the three departments? Well, officially we know it is Jofra Archer, but we at Cricalytics follow our own unique methodology to come up with the MVP Report card, and you can sense a surprise in the final winner. 
Methodology:
According to us, the most valuable player is someone who has excelled in his role perfectly. So, a batsman has to maximize his value in the batting and fielding departments. A bowler has to maximize his value in the bowling and fielding departments, while an all-rounder has to maximize his value in all three departments.
To calculate the Most Valuable Players points, we have considered the overall aspect of the game such as runs scored, wickets taken, consistency, acceleration bonus, economy rate bonus, number of dot balls bowled, number of catches taken, number of stumpings done, number of fours & sixes hit, number of match-winning knocks and spells, and so on. 
To leave out the biases and perceptions, we have calculated the most valuable players by comparing the overall MVP points of all the players, basis our unique methodology. Please also note that the more you play, the better your chances of having good MVP points. That's exactly the reason MVP is usually won by a player playing the maximum number of matches. 
Nevertheless, let's look in detail at the most valuable player report card for the top 5 players of IPL 2020 according to Cricalytics.
#5: Rashid Khan (SRH) – 1359 Points
Wkts: 20 || Bow Pts: 1288 || Bat Pts: 51 || Catches: 2
The spin wizard from Afghanistan was undoubtedly the best spinner of the tournament having excelled not just in wickets, but also in economy rate.  Rashid ended the tournament with 20 wickets from 16 games at a stunning economy rate of 5.4. He bowled 168 dot balls; the third-best of the season, and these helped him gain 1288 bowling points. In the batting department, Rashid managed 51 batting points, and complementing that were 2 catches. Overall, Rashid managed 1359 performance points to achieve the fifth position on the list.  
#4: KL Rahul (KXIP) – 1363 Points
Runs: 670 || Bat Pts: 1263 || Catches: 10
The only wicket-keeper batsman in the top 5, KL Rahul managed to achieve a hat-trick of successful seasons. He is the only Indian player to have scored 500+ runs in three successive seasons. The captain opening wicket-keeper batsman won the orange cup this season with a total of 670 runs from just 14 innings at a decent strike rate of 129.3. Add to it 10 catches as a wicket-keeper.
Courtesy of this performance, KL Rahul managed to achieve a total of 1263 in the batting department and 100 points from catches. If not for his below-par strike rate, KL Rahul would have easily crossed the 1500 mark. Nevertheless, with 1363 points, KL Rahul is fourth on the list. 
#3: Jasprit Bumrah (MI) – 1370 Points
Wkts: 27 || Bow Pts: 1363 || Bat Pts: 7 || Catches: 0
The Most Valuable Player for Mumbai Indians, and the best Indian bowler of the season, Jasprit Bumrah took his performance to new heights this season. Boom boom managed to scalp a total of 27 wickets from 15 games at a stunning average of 14.9; best of the season. His tally of 27 wickets is also the highest by any Indian bowler in the history of IPL.
Courtesy of this stunning performance, Bumrah managed to achieve a total of 1359 bowling points; the best among all the bowlers. If he had batting points or catches to go with, Bumrah would have easily been the Most Valuable Player of the season.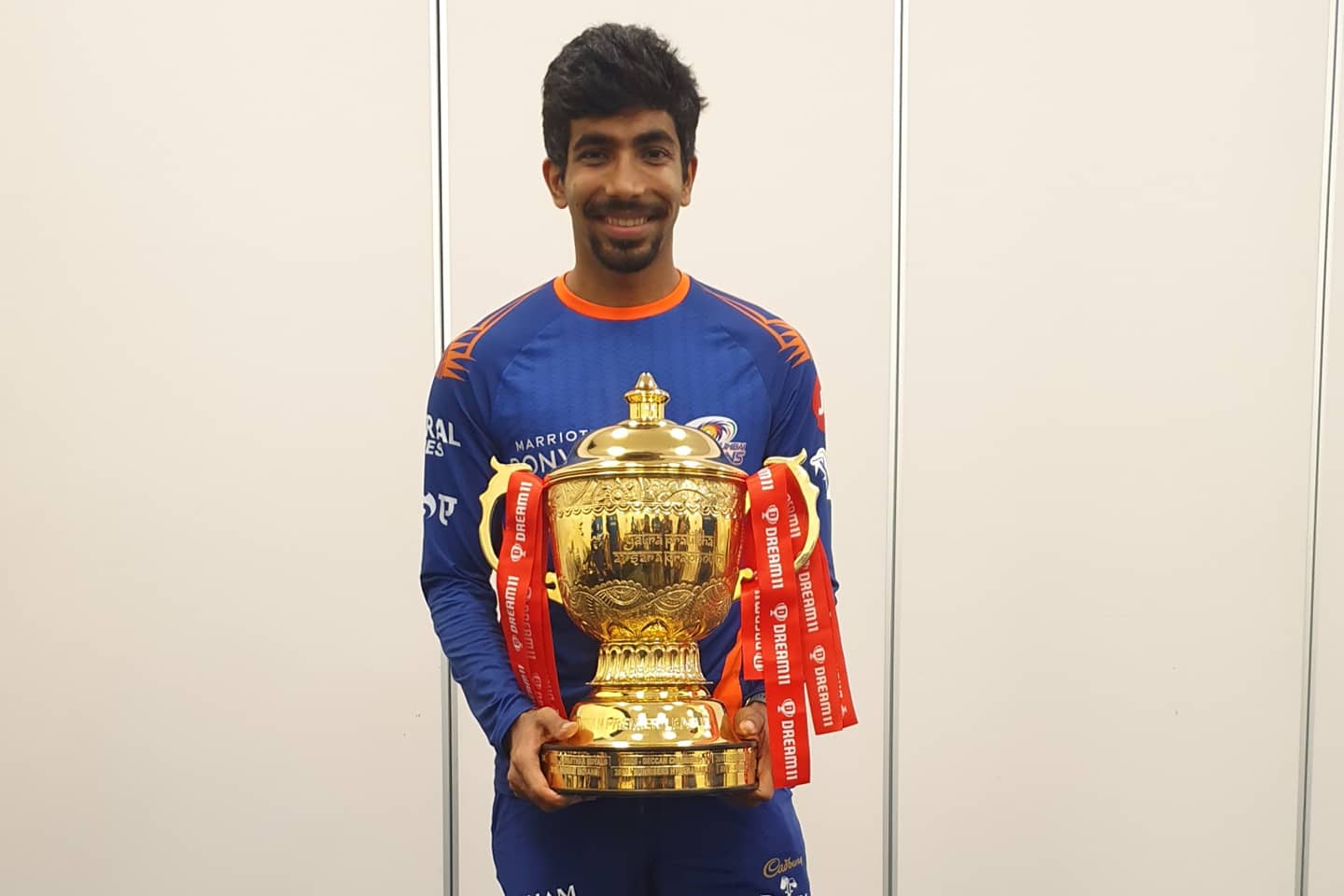 #2: Jofra Archer (RR) – 1491 Points
Wkts: 20 || Bow Pts: 1110 || Bat Pts: 331 || Catches: 5
The Most Valuable Player according to the official points calculation, but missed out marginally from the first spot due to missing out on crucial games of Play-offs. But, taking nothing away from Jofra Archer as what he has achieved in these 14 matches is way better than what others achieved.
Archer scored a total of 1491 points from 14 games; that's 106.5 points game; the highest of the competition. Not only in the bowling department, but Archer was also invaluable in the batting department with 331 points. Apart from 20 wickets, Archer scored a total of 113 runs at an amazing strike rate of 180 with 5 catches. Overall, Archer achieved a total of 1491 points with such all-round performance.
#1: Kagiso Rabada (DC) – 1528 Points
Wkts: 30 || Bow Pts: 1338 || Bat Pts: 110 || Catches: 8
Only marginally, but Rabada edges Archer to become to Most Valuable Player of IPL 2020 according to Cricalytics. The 30th wicket which Rabada took in his last over of the final made this difference, else Archer was winning until that point. 
Nevertheless, the purple cap holder of the season was simply electric in the bowling department with a total of 30 wickets; second-best in the history of IPL. This helped him achieve 1338 bowling points; slightly lower than Jasprit Bumrah. But, the differentiation came in the batting and fielding department as Rabada achieved 190 points in this area. 
While these are the top 5 players on the list of Most Valuable Player Report card for IPL 2020, following them are these 10 players
Quinton de Kock (MI) – 1333 

Shikhar Dhawan (DC) – 1321 

Marcus Stoinis (DC) – 1284 

Rahul Tewatia (RR) – 1247

David Warner (SRH) – 1214

Trent Boult (MI) – 1210

Surya K Yadav (MI) –  1174

AB de Villiers (RCB) – 1141

Ishan Kishan (MI) – 1092

Anrich Nortje (DC) – 1087
Thus, in the top 15, we have 5 players from MI,  4 from DC, 2 each from SRH and RR, and 1 each from RCB and KXIP. 
Thanks for reading! Who according to you is the most valuable player of IPL 2020? Please mention in the comments 
---
ALSO READ: Exclusive: Top 5 Most Unique Records to have occurred in IPL 2020
---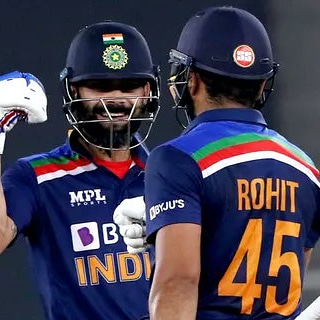 Adesh Kothari is the founder of AK4Tsay1 Cricalytics.
Cricket to him is like what 'Football is to Lionel Messi', 'Singing is to Lata Mangeshkar', 'Dancing is to Michael Jackson', and what 'Acting is to Clint Eastwood'.
Besides his effervescent love for Cricket, Adesh is an MBA by qualification.