IPL 2020: 3 Players who can help Kolkata Knight Riders (KKR) win the IPL
Rising star Shubman Gill and foreign heavyweights, the highlight, as we look at the 3 players who can help KKR win IPL 2020.
After the mega auction in 2018, the two-time champions, Kolkata Knight Riders finished the tournament at number 3. Despite being slightly under-par with the squad as compared to the Gautam Gambhir led squad in 2017, this was a wonderful result- all thanks to a proper strategy, and individual ownership of performance. 
But, after a successful IPL 2018 campaign, KKR disappointed in multiple aspects in IPL 2019. While they missed the playoffs by an excruciating NRR of 0.549, their strategy was all over. Their confusion in the batting order was alarming, and over-reliance on Andre Russell triggered much criticism. Not to mention, the bowling line-up lacked spunk on crucial occasions.
Nevertheless, with a clever strategy at the IPL 2020 Auction, the management seems to have addressed the core issues for IPL 2020. The big-money signing of Pat Cummins adds flair to the pace department while also strengthening the batting at No.8, Eoin Morgan's presence provides stability to the previously fragile middle-order, and quality backups in Tom Banton, Rahul Tripathi, and V Chakravarthy give KKR a well supported squad. 
That said, for KKR to go all the way, significant spots in the playing XI must function well consistently. So, in this article, we have identified the 3 most important players (1 each from batting, bowling, and all-rounder category), who can help Kolkata Knight Riders (KKR) win their third IPL 2020 trophy.
Bowling: Pat Cummins



Alternative(s): Kuldeep Yadav and Sunil Narine

If someone spends INR 1550L on you, it is without a doubt that you are a valuable asset to the team.  KKR's pace-attack was wayward last season- chiefly because of inexperience, and the absence of a pivotal figure. The fact that Andre Russell was their highest wicket-taker speaks volumes about the team's wicket-taking abilities in 2019. So, given KKR's lack of depth in pace bowling, Pat Cummins deserves every penny spent on him. 
Pat Cummins has been breathing fire across all formats lately. The tall Aussie can pick wickets at both ends of the innings, apart from rendering a solid hand to the batsmen lower down the order. Although Pat has not played IPL cricket for a while, he is too good a player to consume time for acclimatization.
KKR's fast-bowling strategies are likely to revolve around Cummins, and hence, the 26-year-old will be very important for the franchise. KKR would want him to be an inspiration to the relatively inexperienced pace bowling of KKR, and replicate the performance of Kagiso Rabada from IPL 2019.
All-rounder: Andre Russell



Alternative(s): Sunil Narine

Andre Russell is arguably the best all-rounder who would take the field in IPL 2020. The Caribbean cricketer has seen injuries affect his game-time in international cricket, but in the IPL, the burly all-rounder has maintained fitness and been consistent with the bat as well as ball. 
Dre Russ had a monstrous IPL 2019 where he ended the tournament with 510 runs, and picked 11 wickets for the franchise. Unbelievably, Russel's strike-rate was above 200 in most of the games. Not to forget, he achieved all these while batting mostly at No.5 or 6.
With Eoin Morgan and Pat Cummins drafted in the side, the burden on Russell's shoulders is expected to ease down a bit. This is a worrying sign for the opposition teams, as they could get exposed to a more ruthless Dre Russ in IPL 2020.
Batsman: Shubman Gill



Alternative(s): Eoin Morgan and Dinesh Karthik

IPL 2019 was a breakthrough campaign for the talented, Shubman Gill where he accumulated 296 runs at an average of 32.88, and also bagged the 'Emerging Player of the Year' award. Since then, the Punjab born cricketer has seen his reputation rise in domestic cricket, and is currently playing the role of a backup in the senior team. 
Without the key openers, Chris Lynn and Robin Uthappa, Gill would be expected to open alongside Narine or Tripathi, KKR would be relying on Gill to do the heavy scoring at the top. Gill has all the skills to succeed as an opener, and a successful tournament could open the doors of T20 World Cup 2020.
So, these are the three players who are going to play a crucial role in Kolkata Knight Riders' third IPL triumph. Apart from these, KKR would need their captain, Dinesh Karthik along with a few key players like Eoin Morgan, Nitish Rana, Sunil Narine, Kuldeep Yadav to also step up.
Thanks for reading! Who among the above-mentioned important players do you think can help Kolkata Knight Riders (KKR) win IPL 2020? Please let us know in the comments section.  
---
ALSO READ: IPL 2020: Kolkata Knight Riders (KKR) Squad Rating for the Season
---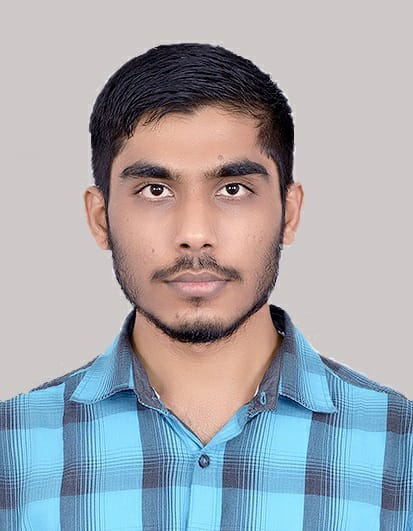 Nesara is an Author at AK4Tsay1 Cricalytics. He is an Engineer by profession. Watching Cricket, Football & Movies is one of his topmost priorities within the day.