IPL 2020 Auction: 5 Expensive Players that may go Unsold
Angelo Mathews and Shaun Marsh among the list of most expensive players that may go unsold at the IPL 2020 Auction. 
The Board of Control for Cricket in India (BCCI) recently announced that a total of 971 cricketers have registered for the IPL 2020 Auction that is scheduled to take place on December 19 in Kolkata. The list includes players from as many as 12 nations, including India.
Among the list of most expensive players, 7 players are listed under the highest price bracket of INR 200L, while 9 players are listed under the Tier 2 price bracket of INR 150L. These 16 players include only 1 Indian in the form of Robin Uthappa, and others include some prominent names like Chris Lynn, Glenn Maxwell, Chris Morris, etc. 
A total of 73 slots are available for teams to fill at the event. Hence, many players, including a few big names will go unsold on this day. In fact, a few names might not even come up at the Auction owing to the player shortlist given by the teams.
Every year, the auction dynamics shape up owing to a multitude of determinants. While in the last edition, the question mark regarding the availability of certain players spurred most of the decisions, the upcoming Auction could see 'form and fitness' taking precedence as the key 'decision-maker'.
Hence, this brings us to the topic of the players, that lie in the highest price bracket, and could go unsold at the IPL 2020 Auction. In this article, we have listed five big names who might fail to find a buyer for IPL 2020. 
---
#5 Mitchell Marsh – Australia |

Base Price: INR 200L
For the enormous talent that Mitchell Marsh possesses, it is quite unfortunate that he could not make it big in his career so far. In simple words, he can be called an 'Underachiever'. 
Mitchell Marsh, who gave previously gave up T20 cricket to focus on Test Cricket is currently lying on the fringes of the Australian Cricket Team. While fitness has been the main worry for the player, his recent form has not been great either. 
Having played in IPL before, but failing to make any impact, It is unlikely that any team would want to sign a player like Marsh at this moment. There are younger and more exciting overseas all-rounders in the auction pool whom teams could bank on.
Besides, Marsh has placed himself into the INR 200L bracket, which is definitely a big asking price for a player of his caliber.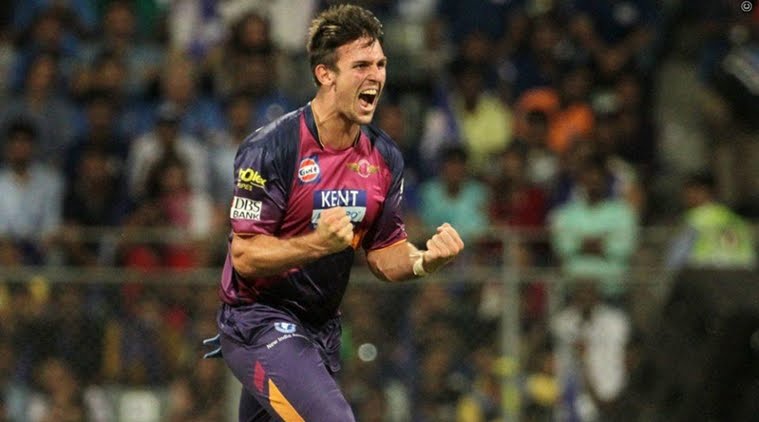 #4 Kane Richardson – Australia |

Base Price: INR 150L
Kane Richardson enjoyed a good phase as a T20 cricketer representing many teams in domestic T20 leagues across the globe. The Aussie is still doing it, and hence there is a good reputation surrounding the player.
However, when it comes to the IPL, teams have started demanding something extra from their overseas pacers. Franchises are willing to sign players such as Jofra Archer, Kagiso Rabada, or Lasith Malinga, who could become their 'X-Factor' on the field.
Moreover, India has started producing quality fast bowlers, and the teams could rather be interested in signing these players than bowlers like Kane Richardson for the upcoming edition.
#3 Shaun Marsh – Australia |

Base Price: INR 150L
If we dig up the IPL history books, it will not be a surprise if Shaun Marsh is still up there with a few records against his name. He had started his IPL career brilliantly having regarded as the first 'overseas find' of the tournament. However, this is now a thing of the past for Shaun Marsh, who is currently struggling for form. 
Marsh's only opportunity could be to find himself in a team that is looking to stock experience in their rooster. However, In that case, too, some experienced players are in better position to get a contract than Marsh. Therefore, Shaun Marsh is almost certain to get unsold at the upcoming auction. 
#2 Josh Hazlewood – Australia |

Base Price: INR 200L
Josh Hazlewood has put himself in the INR 200L bracket for the IPL 2020 Auction. From the outset, it seems as though Josh's attempt at playing in the IPL is equivalent to a lottery draw.
Josh has hardly played in the IPL before, and hence his experience on Indian pitches against domestic batsmen is negligible. Moreover, it is not that Josh is in the sensational form right now in the shortest format of the game, which could make teams go all out for him at the auction.
The Australian cricketer is a proper Test match bowler with focus on maintaining a steady line and length. He also relies heavily on pitches that assist swing. Considering the demand for versatility, and the behavior of Indian pitches, Josh doesn't look a right fit for IPL.   
So, as it has happened a few years ago, we could yet again see Josh Hazlewood going unsold at the auction due to these factors.
#1 Angelo Mathews – Sri Lanka |

Base Price: INR 200L
If it were 2015, Angelo Mathews would have been a perfect player to have played in the IPL. A solid middle-order batsman, A good medium-pacer who could have provided 4-overs with the ball, a decent fielder and a good captaincy prospect, Mathews would have easily found a buyer at the Auction. 
However, the current Angelo Mathews is more of a one-dimensional player. Apart from his decent batting ability, Mathews cannot fulfill any of the above-said attributes. Moreover, T20 demands Cricketers that are fit, and Mathews falls short in this area.
So, even if we ignore his price bracket of INR 200L, Angelo Mathews might find it difficult to attract any buyer. 
So, these are the 5 expensive players that may go unsold at the upcoming IPL 2020 Auction. Apart from these 5, there are chances that David Willey, Chris Woakes, and Kyle Abbott may go unsold too.  
---
ALSO READ: IPL 2020: Final list of retained players of all the Teams before the Auction
---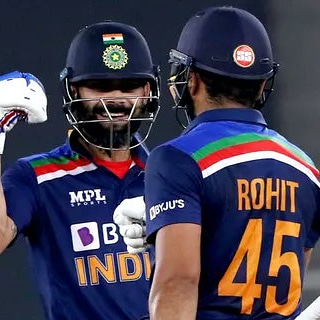 Adesh Kothari is the founder of AK4Tsay1 Cricalytics.
Cricket to him is like what 'Football is to Lionel Messi', 'Singing is to Lata Mangeshkar', 'Dancing is to Michael Jackson', and what 'Acting is to Clint Eastwood'.
Besides his effervescent love for Cricket, Adesh is an MBA by qualification.