IPL 2020: Three Key Match-winners for Royal Challengers Bangalore (RCB)
While Virat Kohli would yet again be at the forefront for Royal Challengers Bangalore (RCB), we look at the 3 key players who can help them win IPL 2020.
The story of the Indian Premier League in the recent editions has been such that one of the subplots would inevitably belong to the Royal Challengers Bangalore. While on a few occasions, the subplot looked very encouraging to finish on a positive note, the climax has mostly been disappointing.
Come to IPL 2020, RCB did a fancy reboot to their team by releasing the maximum players before the Auction apart from the reshuffled backroom staff. Then, on the auction table, the franchise were decent, as they procured the likes of Aaron Finch, Chris Morris, Dale Steyn, and Isuru Udana to strengthen a few spots in the team.
Although the team does look balanced right now, the decibel levels of the 'Aaar…Cee…Bee'.. chants would still depend on a few key players. So, in this article, we have identified the 3 most important players (1 each from batting, bowling, and all-rounder category), who can help Royal Challengers Bangalore win the IPL 2020 trophy.
Bowler: Navdeep Saini



Alternative(s): Yuzvendra Chahal and Dale Steyn

For a player who made his IPL debut just last season, Navdeep Saini's career-graph has registered a steep rise in recent times. Utilizing the injury lay-off time of the senior bowlers, Saini has made a rollicking start to his T20I career, picking up 13 wickets from 9 games.
Saini was also instrumental for RCB in IPL 2019 where he picked up 11 wickets in 13 appearances. His express pace and pinpoint yorkers have certainly caught the attention of several bowling enthusiasts across the globe. Hence, it comes as no surprise that Saini would be RCB's fast-bowling spearhead in IPL 2020.
Of course, there are more experienced bowlers than Saini in the team, but not all would play the entire 14 games, which Saini would assuredly do. The Delhi pacer's primary responsibility would be to address RCB's perennial death-bowling woes, which has seen the franchise lose many games in the past. 
All-rounder: Chris Morris



Alternative(s): Moeen Ali and Shivam Dube

Having left out two quality all-rounders, Marcus Stoinis and Colin de Grandhomme, RCB shelled out INR 1000L for the duties of South African all-rounder Chris Morris in the IPL 2020 Auction. For a player who accounted for just 13 wickets and 32 runs last season, this sum was surprisingly unprecedented. 
However, the tall all-rounder is a class act and would be a quality addition to the RCB squad. In the recent Big Bash series, Morris was on point, as he collected 22 wickets and scored 112 runs from 15 games. Considering he bowled mostly at the death, his economy rate of 8.01 was eye-catching.
At RCB though, Morris will have a harder job. While Virat Kohli might completely depend on him to stop run-leak at the death, Morris would also have to add flesh to the team's lower middle-order. This makes him a really important player for the Bengaluru-based outfit next season.
Batsmen: Virat Kohli and AB de Villiers



Alternative(s): Aaron Finch and Parthiv Patel

While we usually select one important batsman in the line-up of every team, we were compelled to select the pair of AB de Villiers and Virat Kohli, given their stature and the dependence of the team on them.
It is a futile attempt to dwell on the stats to explain the importance of Virat Kohli and AB de Villiers for the Royal Challengers Bangalore. No two individuals are as important to a team as VK & AB are to RCB, and It goes without saying that RCB's success in the tournament would depend predominantly on these two players. 
Ever since Chris Gayle parted ways with RCB in IPL 2018, the majority of the team's batting duties have rested on this duo. They have consumed the bulk of RCB's batting time, and quite convincingly, the duo has delivered most of the time with minor hiccups here and there. 
Come to IPL 2020, VK and AB would benefit from the services of Aaron Finch, Parthiv Patel, and Devdutt Padikkal in their batting unit. If Finch, Patel, and Padikkal can provide a helping hand to these two gentlemen, RCB's fortunes could take an upward shift with playoffs qualification scenario increased significantly. 
So, these are the four players who are going to play a crucial role in RCB's maiden IPL triumph. Apart from these, RCB would need Parthiv Patel, Aaron Finch, Yuzvendra Chahal, Dale Steyn to name a few key players to also step up.
Thanks for reading! Who among the above-mentioned players do you think can help Royal Challengers Bangalore (RCB) win the IPL 2020? Please let us know in the comments section.
---
ALSO READ: IPL 2020: Royal Challengers Bangalore (RCB) Overall Squad Rating
---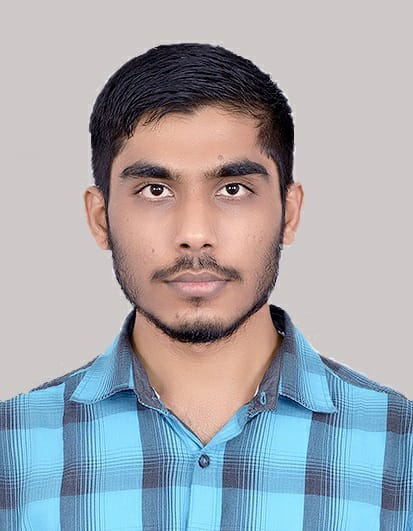 Nesara is an Author at AK4Tsay1 Cricalytics. He is an Engineer by profession. Watching Cricket, Football & Movies is one of his topmost priorities within the day.